Spoil Your Employees or Friends That Work From Home
Working from home, or telecommuting was thrust upon all of us pretty suddenly this year thanks to the global pandemic. We are finding that we are hearing from lots of employers who want to send more gifts to their employees to keep them motivated and feeling loved.
The image below is our "Working From Home Survival Kit" that we made especially for our local Silicon Valley tech workers.  They started working from home 100% of the time before we were even put on quarantine.  Thank you, tech corporations! (Note: This gift is not location-specific. We make them in San Jose, but we ship all over the U.S.)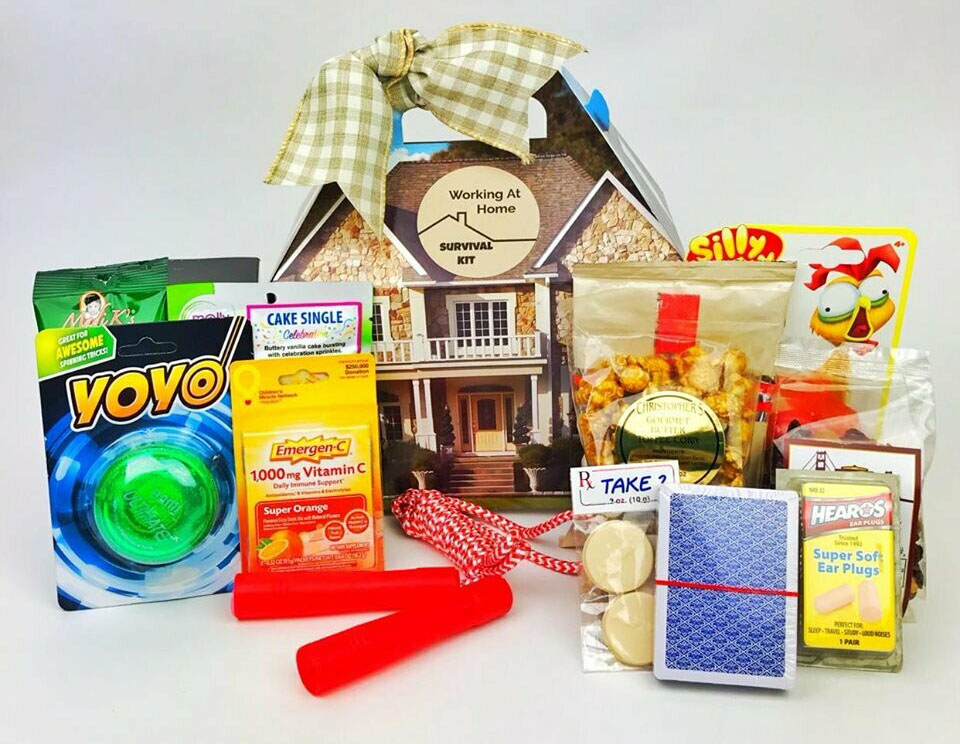 We have had a few requests from some managers to send their employees little morale boosts, pick-me-ups, and something like our Work from Home Survival Kit gift is perfect.  You can also contact us for a custom Work From Home Kit. We specialize in custom gifts.
Or we can help you customize a gift for a really generous morale boost.