Valentine's Day Gifts For Him : Gift Baskets Make Great Valentine's Gifts for Men
Valentine's Day Gifts for Men
We have created a few new ones this Valentine's Day.  We know it can be challenging to find the perfect gift for the men in your life, so we created a few new ones for 2021. We can also make custom gift baskets for you. Read all about our custom baskets here.
The rustic wooden tray is filled with a beer lover's treat sensations including cookies, truffle chips, beer brittle, pistachios, chipotle dip mix, chocolate pretzels, beer Jelly Bellys, and a heart printed beer mug. We named this gift basket Love at First Pint  $70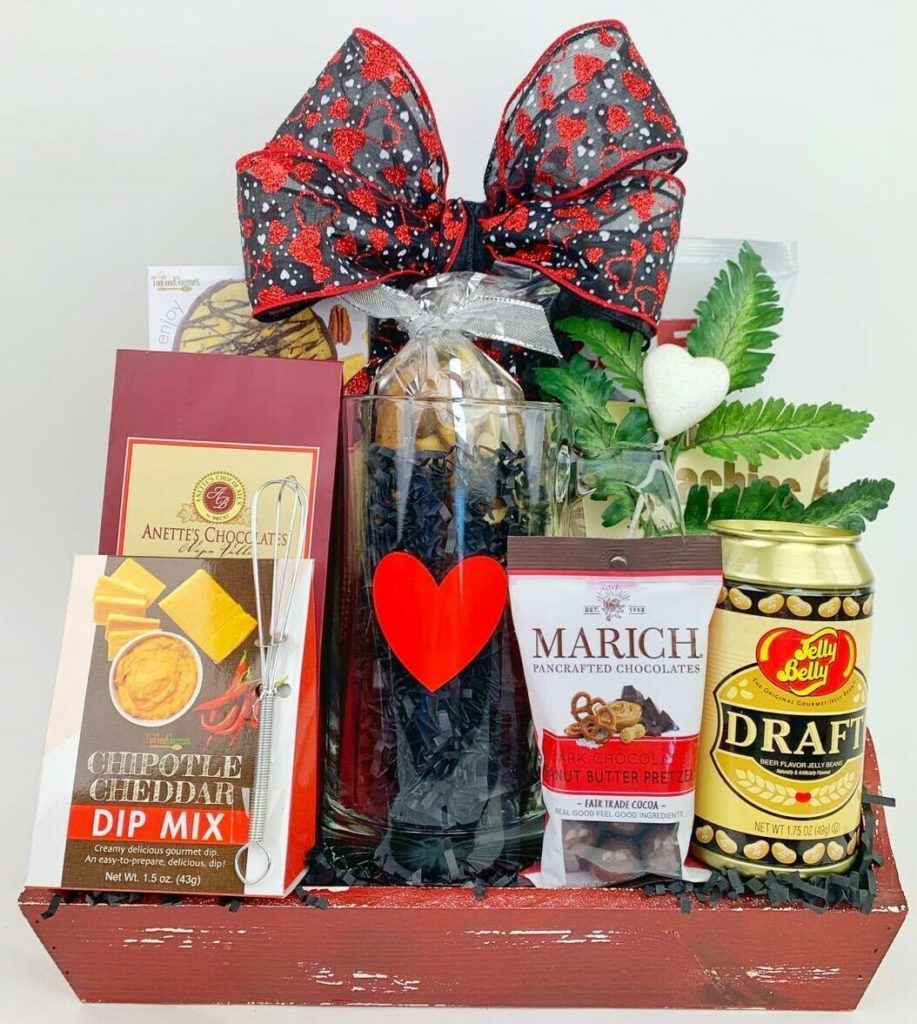 Men can be so hard to shop for. This glossy galvanized gift box filled with premium pretzels and dipping mustard, specialty Jelly Bellys, locally handmade caramels, and LOVE socks make for a fun gift that he will remember! Love Gift Click here: $50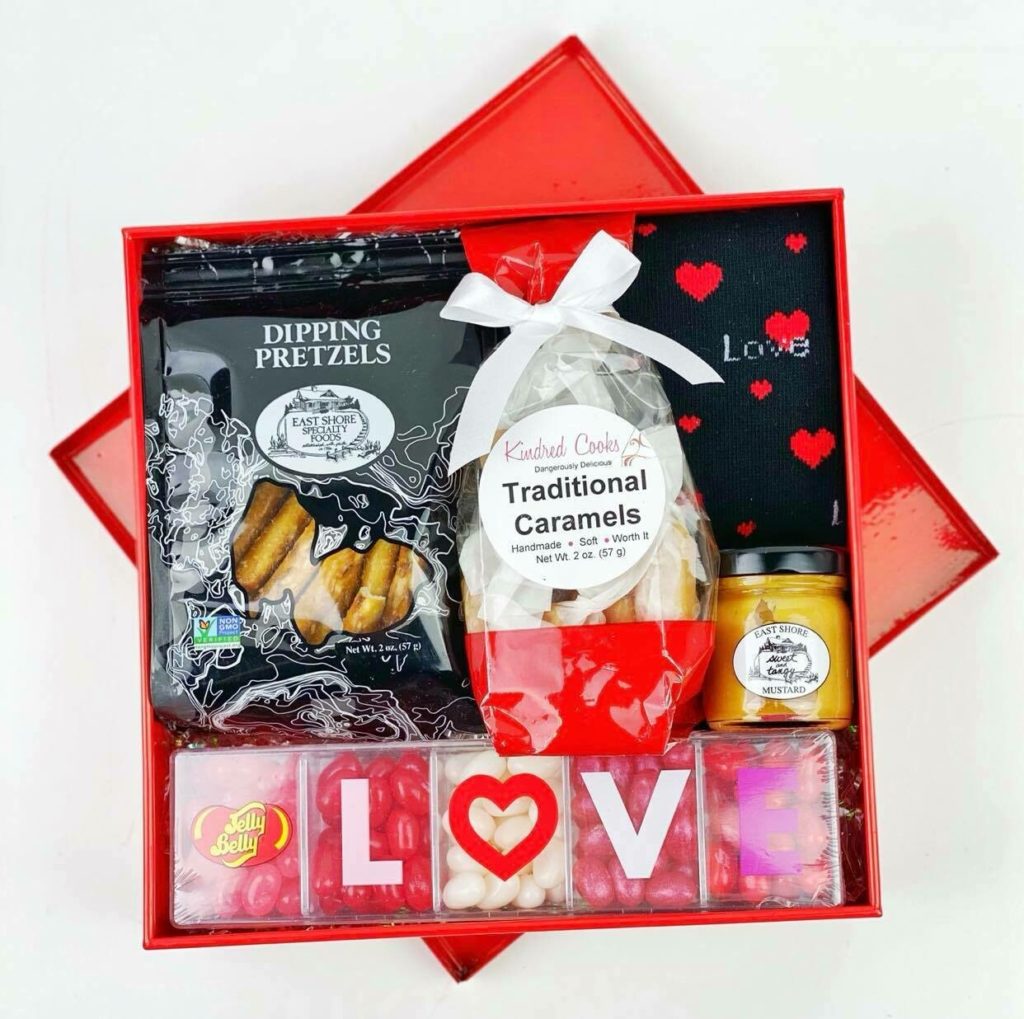 Great gift to pamper that special guy. Luxury body wash, lotion, lip balm, manly scented candle, and tuxedo matches. Sure to make him feel pampered! VIP Men's Spa Day :  Buy Here  $50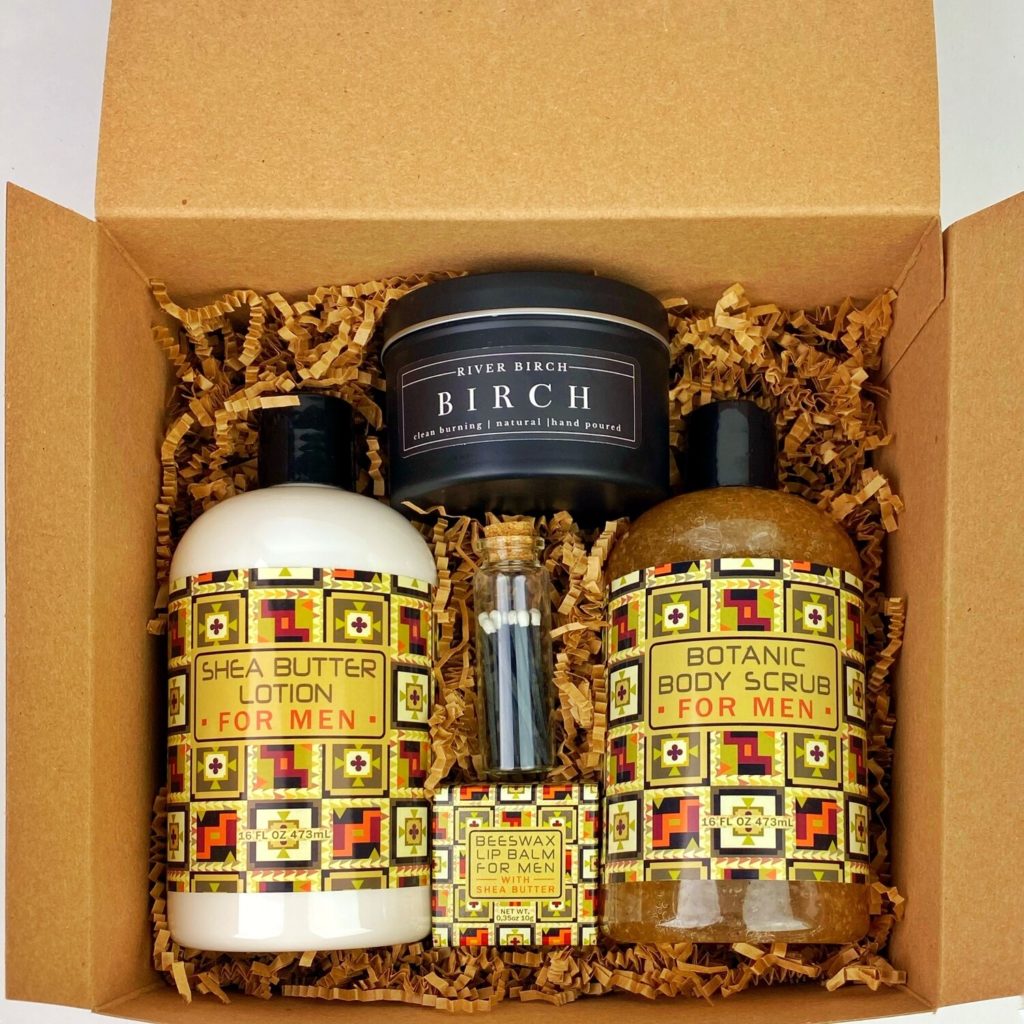 We know you can do so much better than just a card this year–though we're always a fan of a sweet card, too.
We have something for everyone to have a successful Valentine's Day this year and for many years to come! But one thing holds true for each and every item: They're as thoughtful, interesting, and beautiful as they are practical.
To that, we'd say: You don't have to choose between the two! Give your partner a night to remember, then top it all off with a small but special Valentine's Day present. Don't forget that this day is to be shared between the two of you, so you can cater the gift for your partner or find something the two of you can enjoy together! After all, on February 14, going a little over the top with
We have other goodies you might enjoy like our Scarlet Rose Coconut Milk Bath Soak. We have this beautiful Artisinal Spa Set, too. We included some local honey in our Bee Mine, Honey gift. any pizza lovers in your life? This one is called Pizza My Heart 
Or maybe your sweetie would enjoy our Cozy Valentine gift basket. Don't you love the buffalo plaid?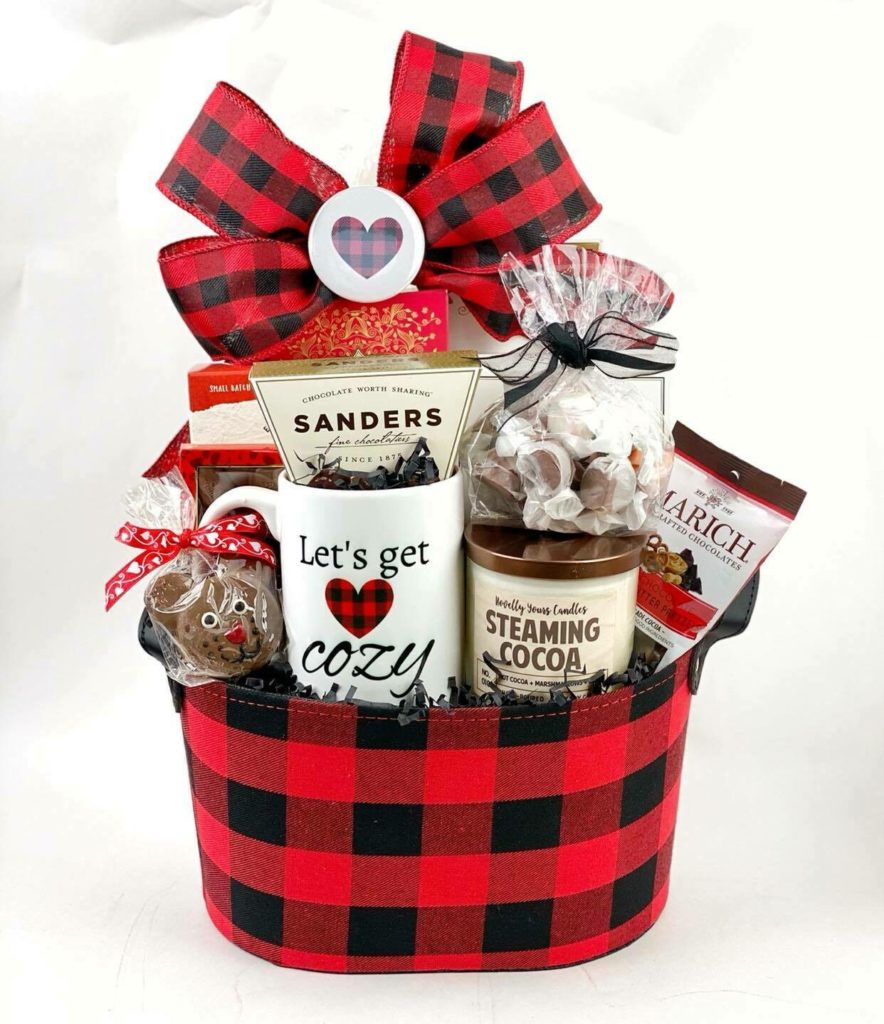 He already loves you, but it never hurts to give him a little extra something special to show how much you care, especially if it's from this list we've compiled of the absolute best Valentine's gifts for him. 
We found these other 28 Valentine's Day Gift Ideas for men, too, from Giftlab.
https://giftlab.co/valentines-day-gifts-for-men/
From Giftlab:
If you are looking for the perfect Valentine's Day Gift ideas for your sweetheart that truly says I love you, we got you covered.  We have searched the internet to curate these thoughtful and fun gifts for your guy. Whether he spends his days in the office, loves his whiskey, or spends most of his time in nature, we got a V-day gift for him.
February 14th only comes around once a year, so why not make this day extra special for your loved one. No matter if you're buying a present for your fiancé or your nephew, the men in your life deserve a little treat to show them how much you care. We offer a huge selection of personalized men's' Valentine's Day gifts that are sure to bring a smile to his face. 
"Finding Valentine's gifts for boyfriends can be tricky, but it doesn't have to be hard with the help of this list. So what should you get your boyfriend for Valentine's Day when you can't think of anything unique and thoughtful at the same time? We've hand-selected some of the best gifts that boyfriends would love to receive, so all you have to do is take your personal information that you know about him and put it to use by choosing something that you know will be perfect."  Valentine's Day Gift ideas from Dodoburd
We ship all over the United States. We can also ship directly to your employees or clients.
Your Employees Are the Heart of Your Business | Valentine's Day Gifts
bay area gift baskets, corporate gift baskets, customized gift baskets, gift baskets in san jose, san jose gift baskets