Custom Gift Baskets for a Special Birthday
It's a wonderful day when it starts with visions of an over the moon new teen in your inbox! We were so honored to help one of our fabulous realtor clients celebrate her daughter's big 13! Happy birthday, Zara!!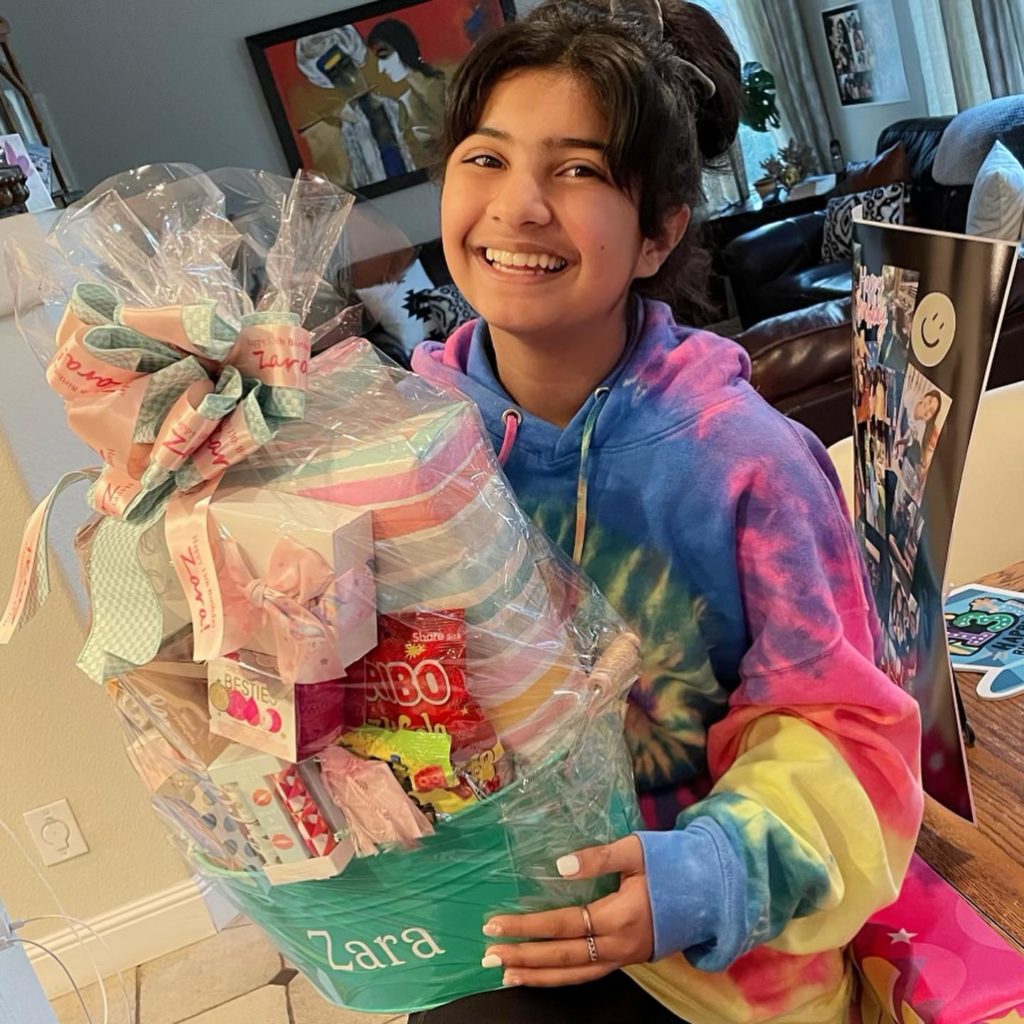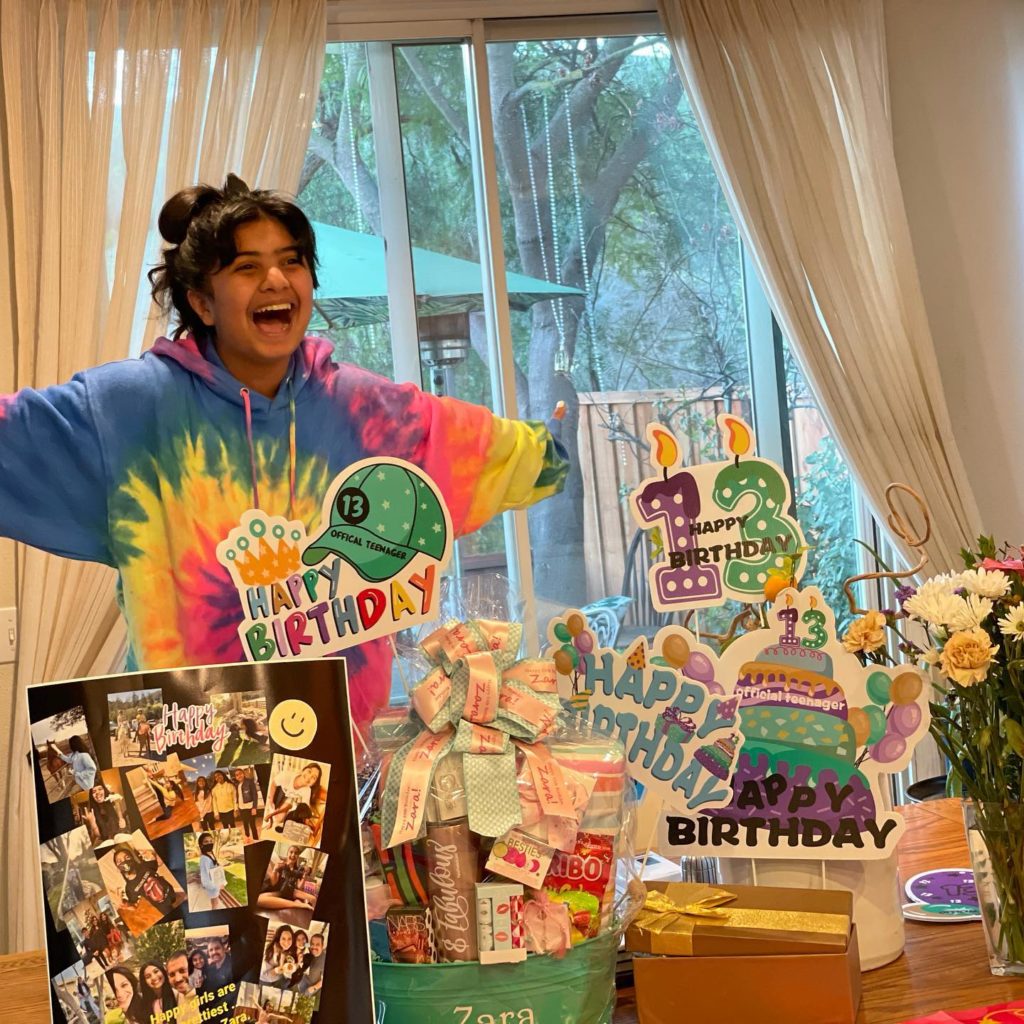 Isn't she beautiful!? We had so much fun making an extra special custom birthday gift for Zara.
We do lots and lots of custom gift baskets and boxes and we can customize and personalize as we did with Zara's bucket. We used our vinyl