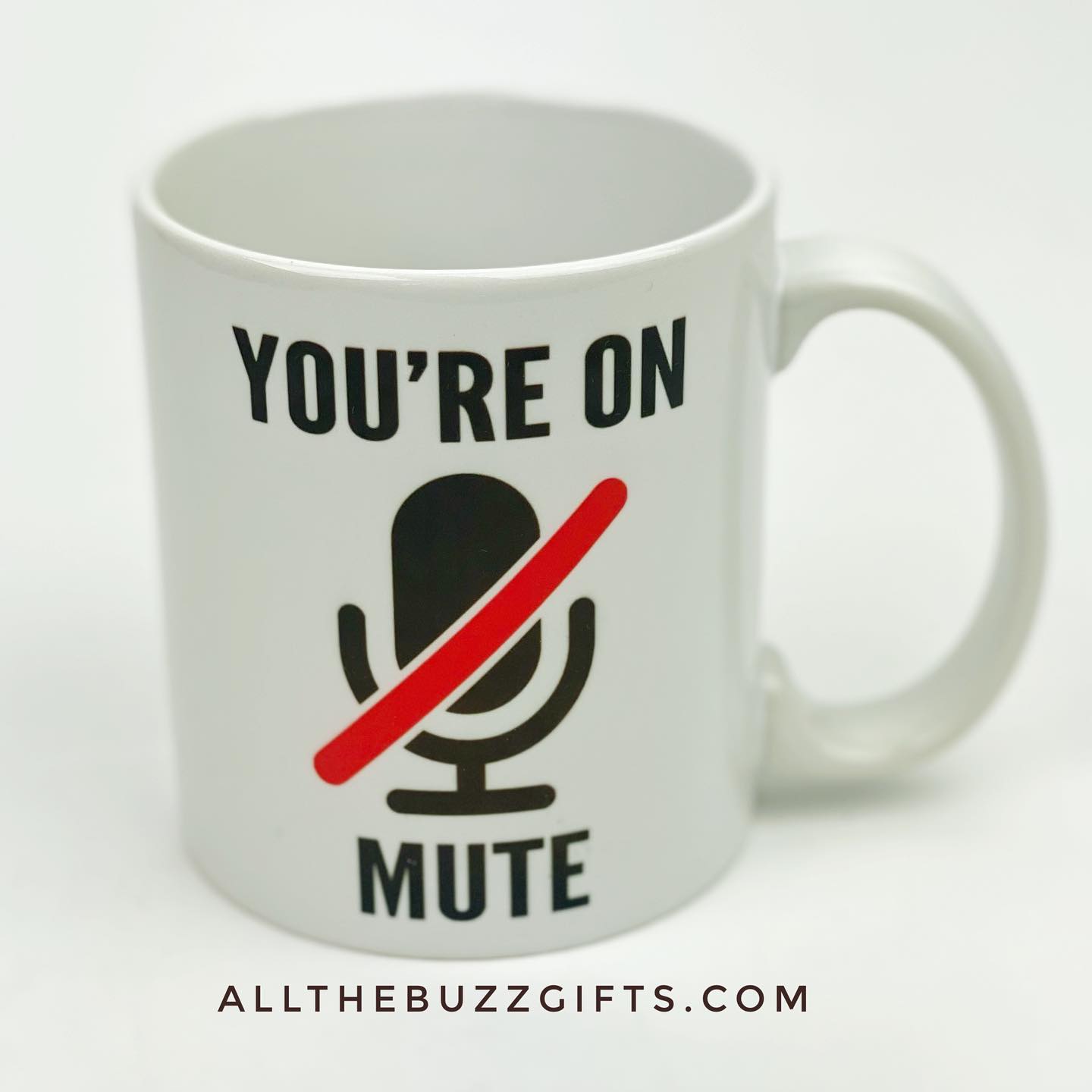 If the Pandemic has a rally cry, it is definitely "You're On Mute!" Right? How many times have we said that during our millions of virtual meetings?
Zoom meetings, Facetime meetings, WebEx meetings, Skype meetings…. it happens on all of the platforms. We try to be polite and put ouselves on mute to cut down on background noise and then we forget when it's our turn to talk. Then suddenly your colleagues all start motioning to you and pantomining to you that they cannot hear you. ACK! "You're on mute!"
We can add the "You're On Mute" to your custom baskets and to any of our gift baskets or gift boxes. Or, you can just buy them as a funny gift for your admin or your boss. Some of our metal buckets have the correct surface for us to put "you're on mute" on the buckets, too. We have lots of options for you. Feel free to call me at 408-504-3703 or email me at Shawn@AllTheBuzzGifts.com and let me know what you're trying to do. I would love to help make your gift perfect.
This link is fun and I wanted to share it with you. It shares the 7 Most Over Used Business Phrases of 2020.  (Link credit: HumanResourcesOnline.net.) We will probably also never forget "unprecedented times."