Best Selling Holiday Gift Baskets | 10 Beautiful Holiday Gift Baskets
10 Beautiful Holiday Gifts
Below are our Best Selling Holiday Gift Baskets for 2020. 10 Beautiful Holiday Gift Basket that works fabulously as a gift for a colleague, your best friend, your boss, your employee, or your client. Plus, we can personalize all of them with a custom ribbon for an extra $5.  (We can even our your custom logo on the ribbon if this is a work-related gift basket. We have a fantastic selection priced from $25 to $275. Literally something for everyone's holiday budget.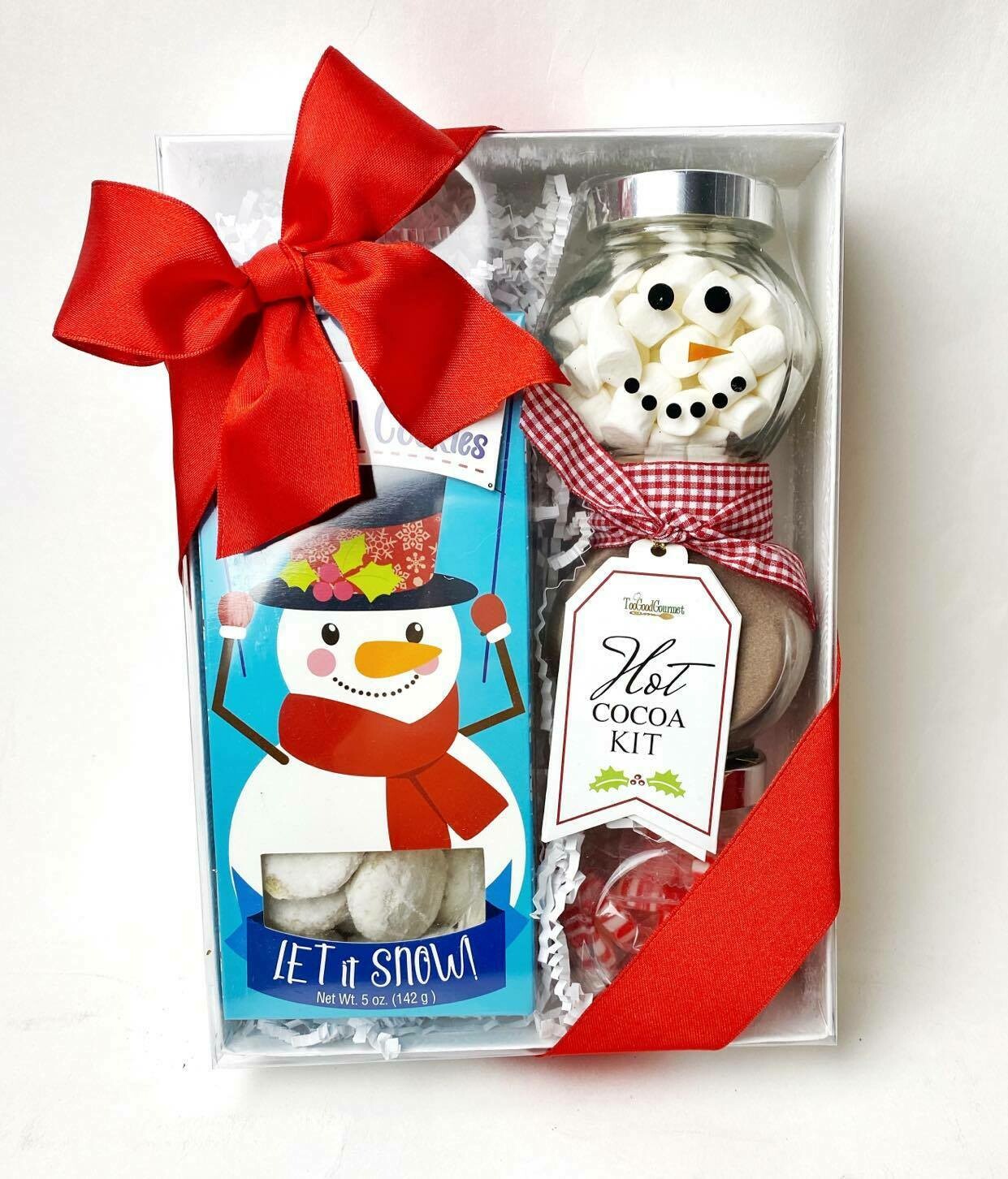 Frosty's Treat Gift Box $25 plus shipping
Looking for Fall Gifts or Thanksgiving Gift Baskets?
Fall Holiday and Thanksgiving Gift Links Here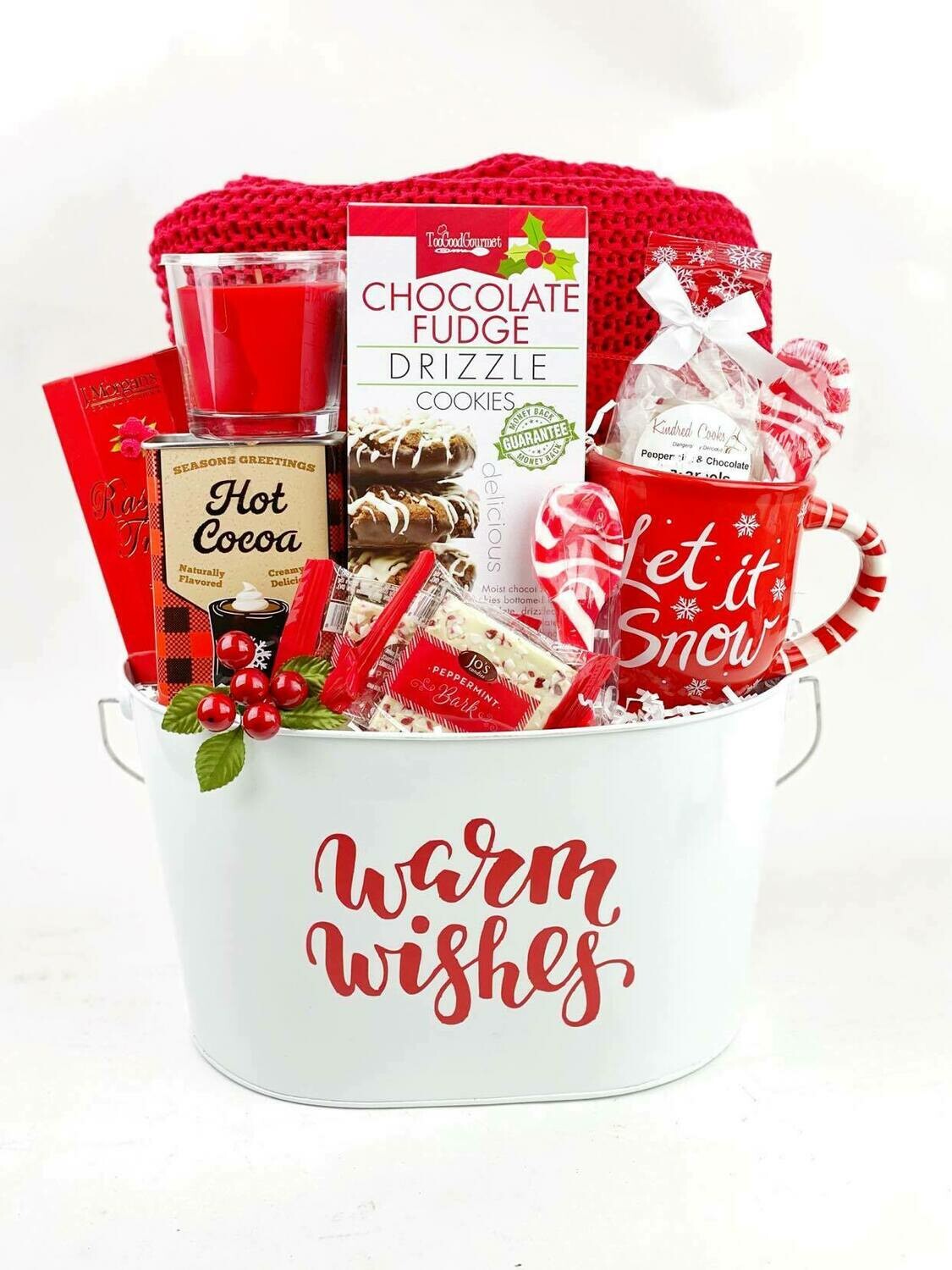 Warm Wishes Christmas Themed Gift Basket $135 free shipping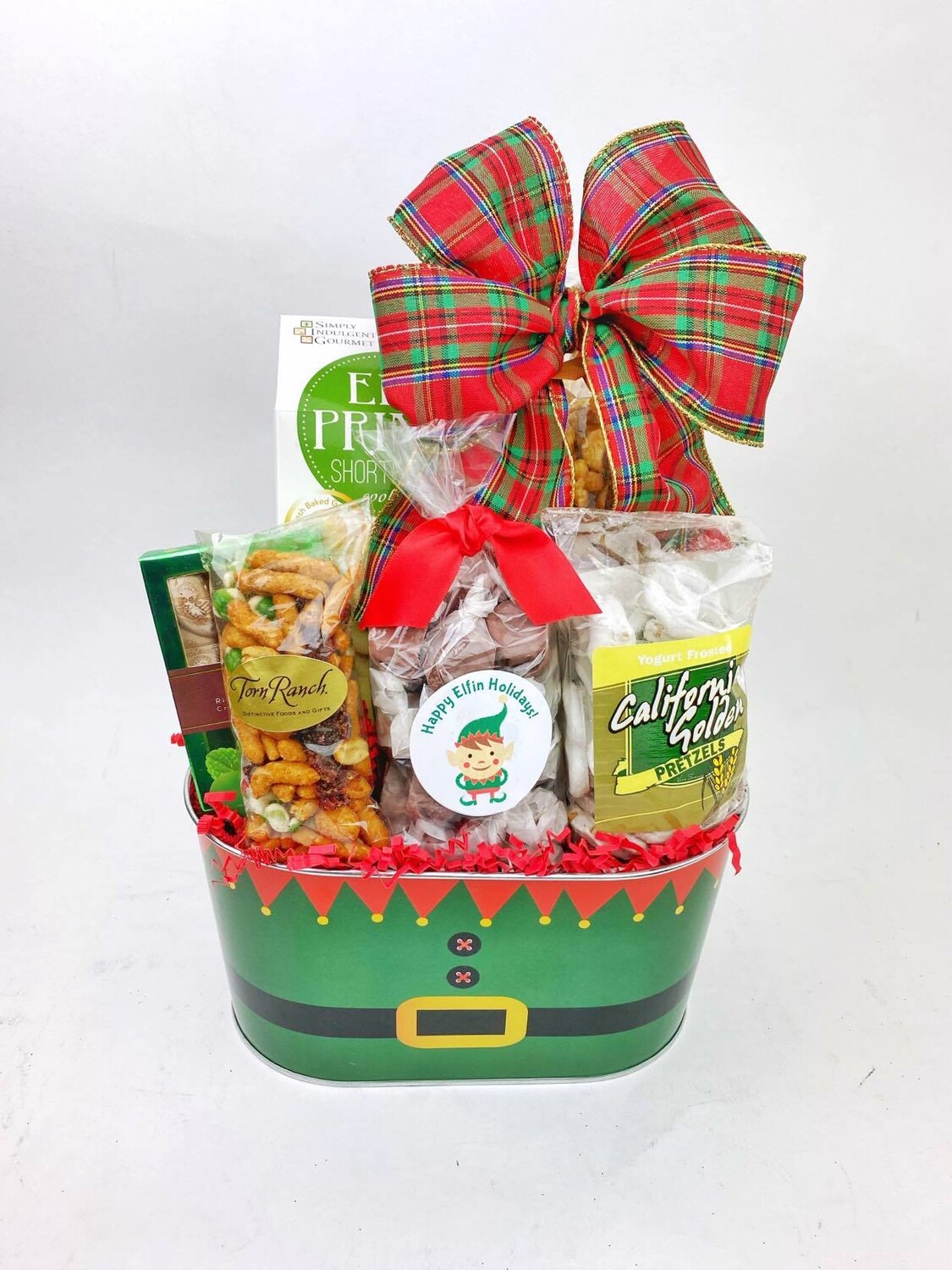 Happy Elfin Holiday!  $40 plus shipping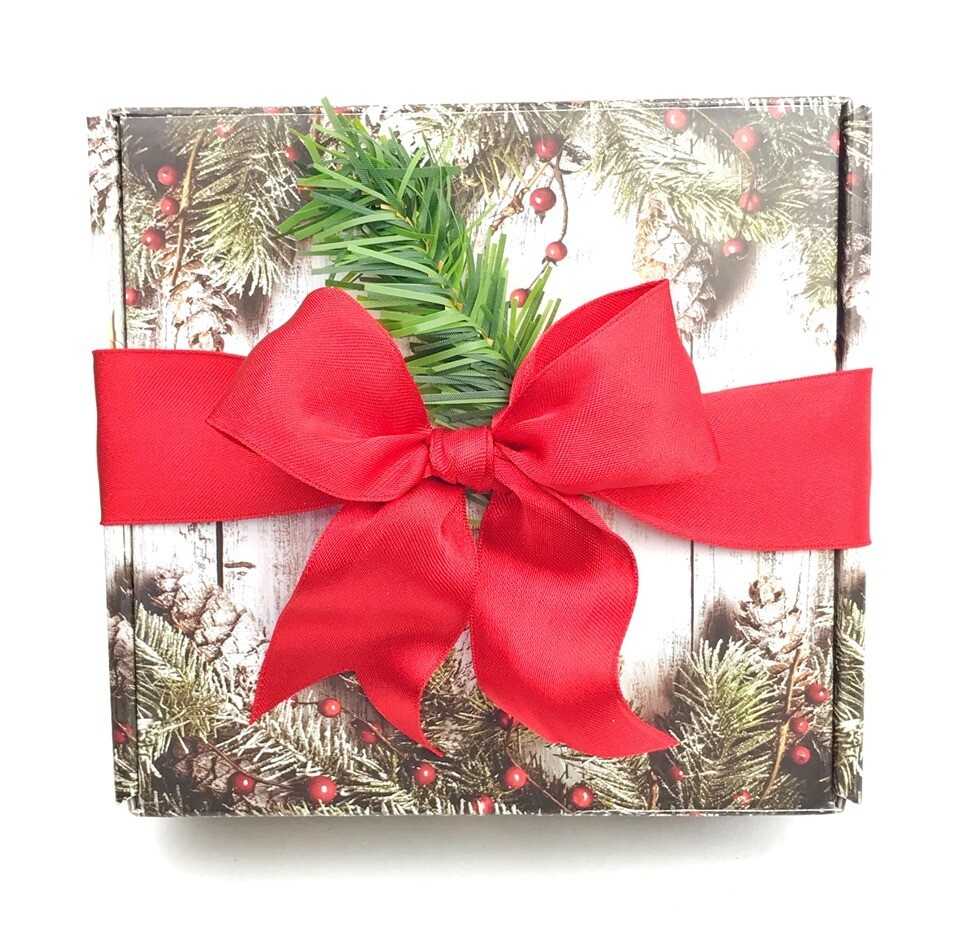 Rustic Holiday Cheer Box $25 plus shipping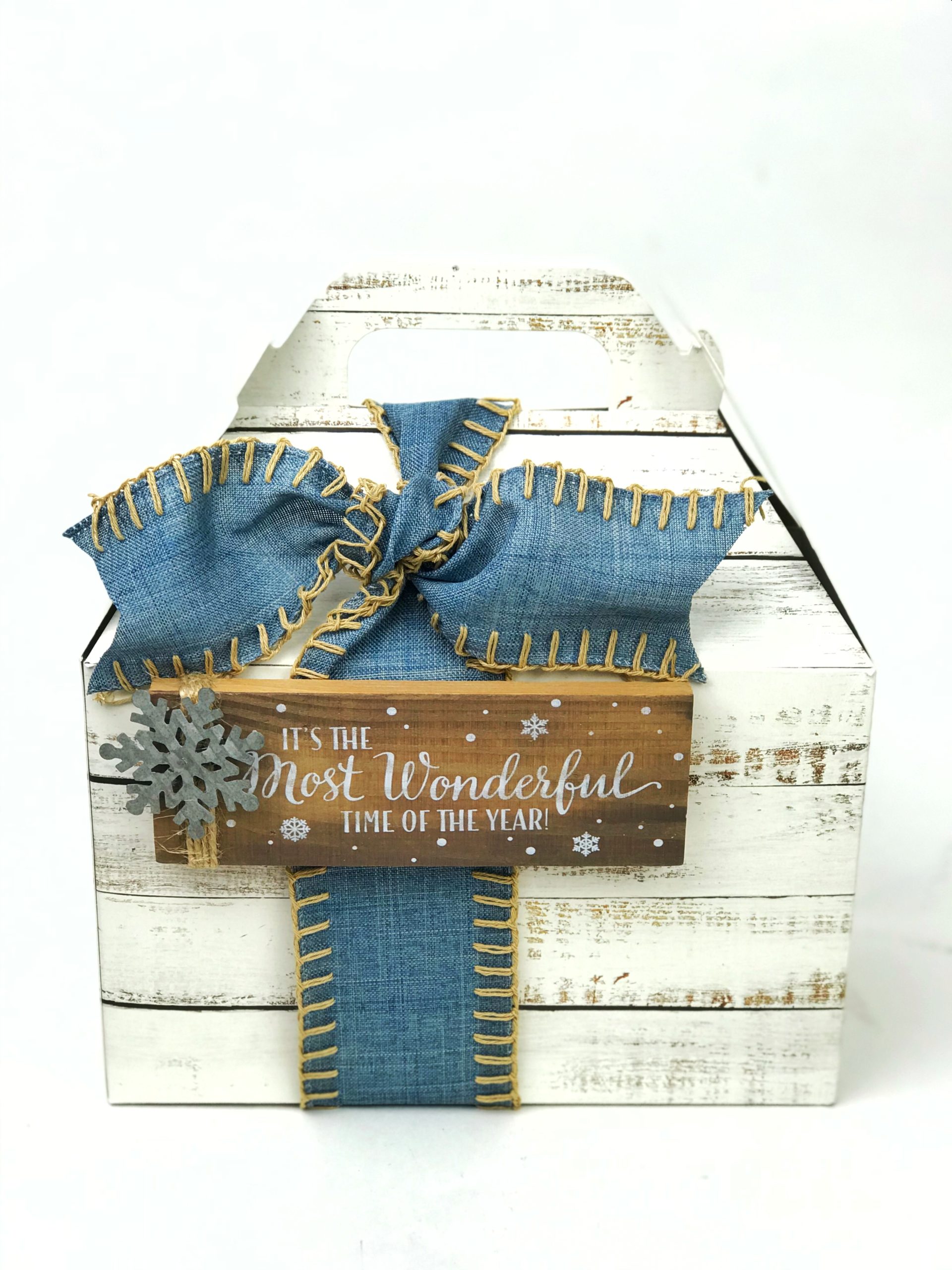 Country Holiday Gift Box $30 plus shipping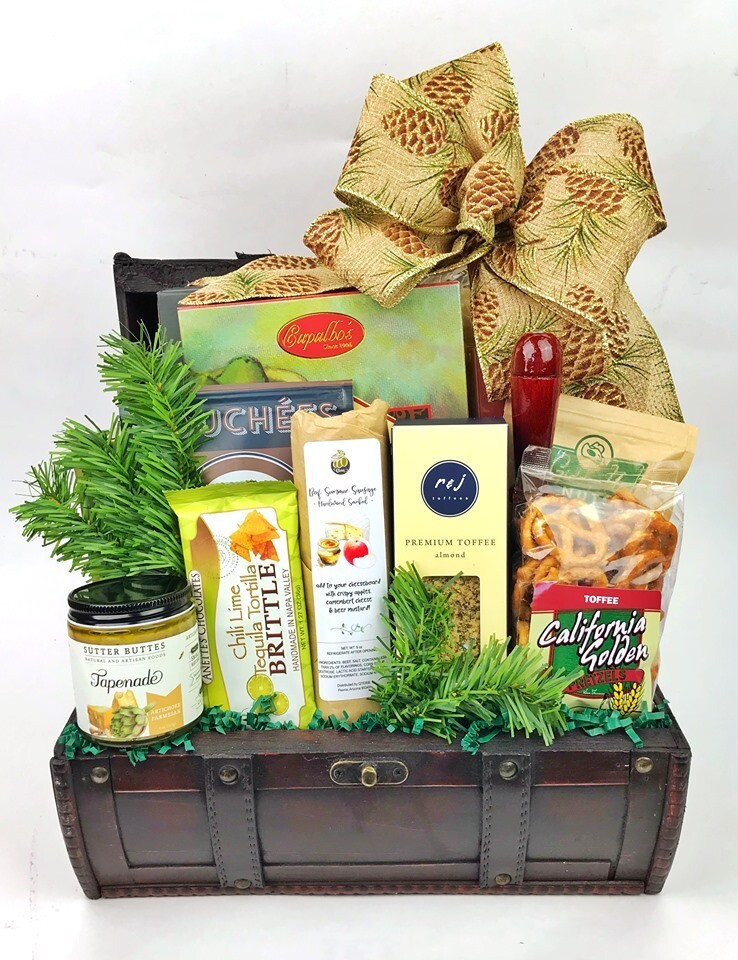 Executive Holiday Gift Trunk $95 plus shipping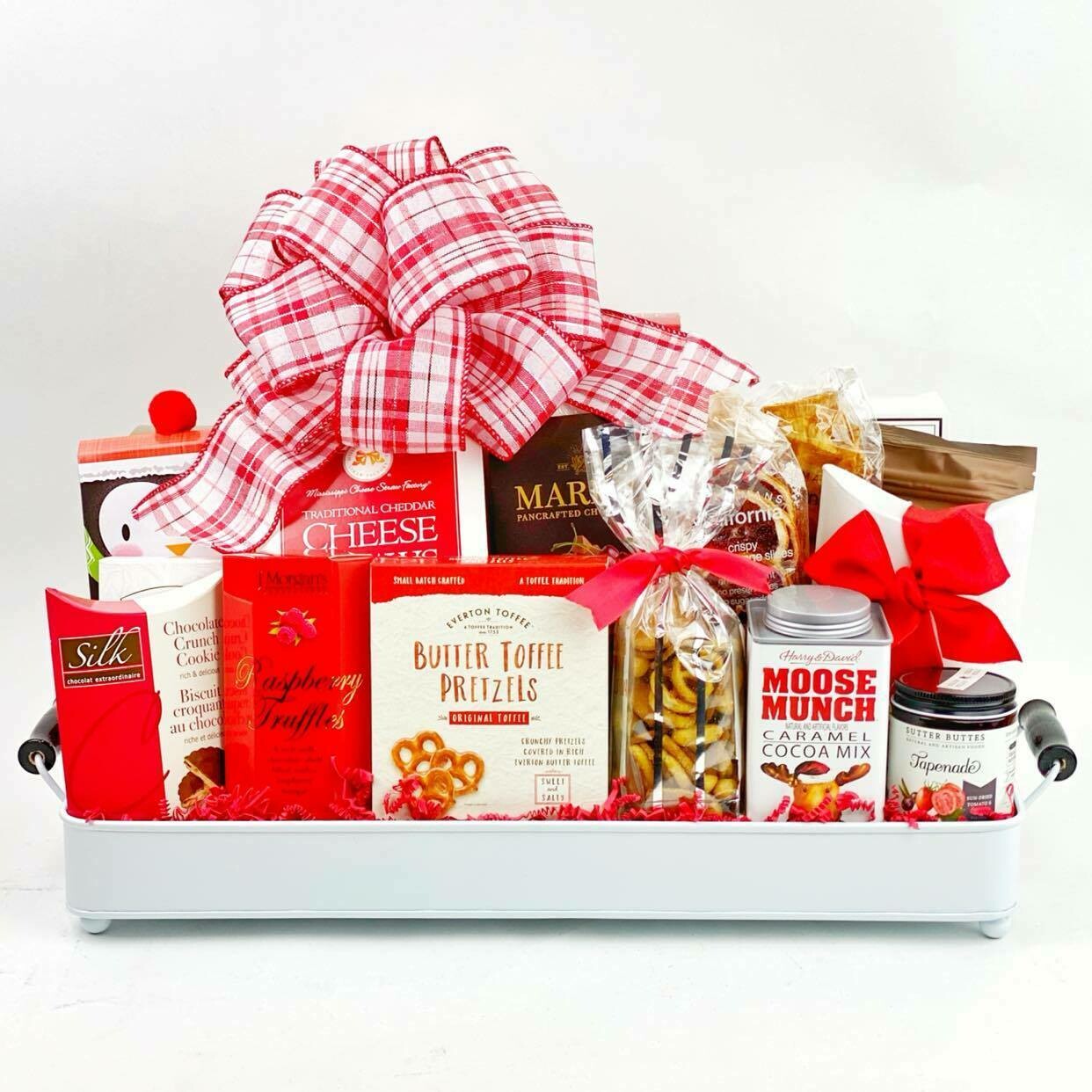 Holly Jolly Luxury Gift Basket  $180 free shipping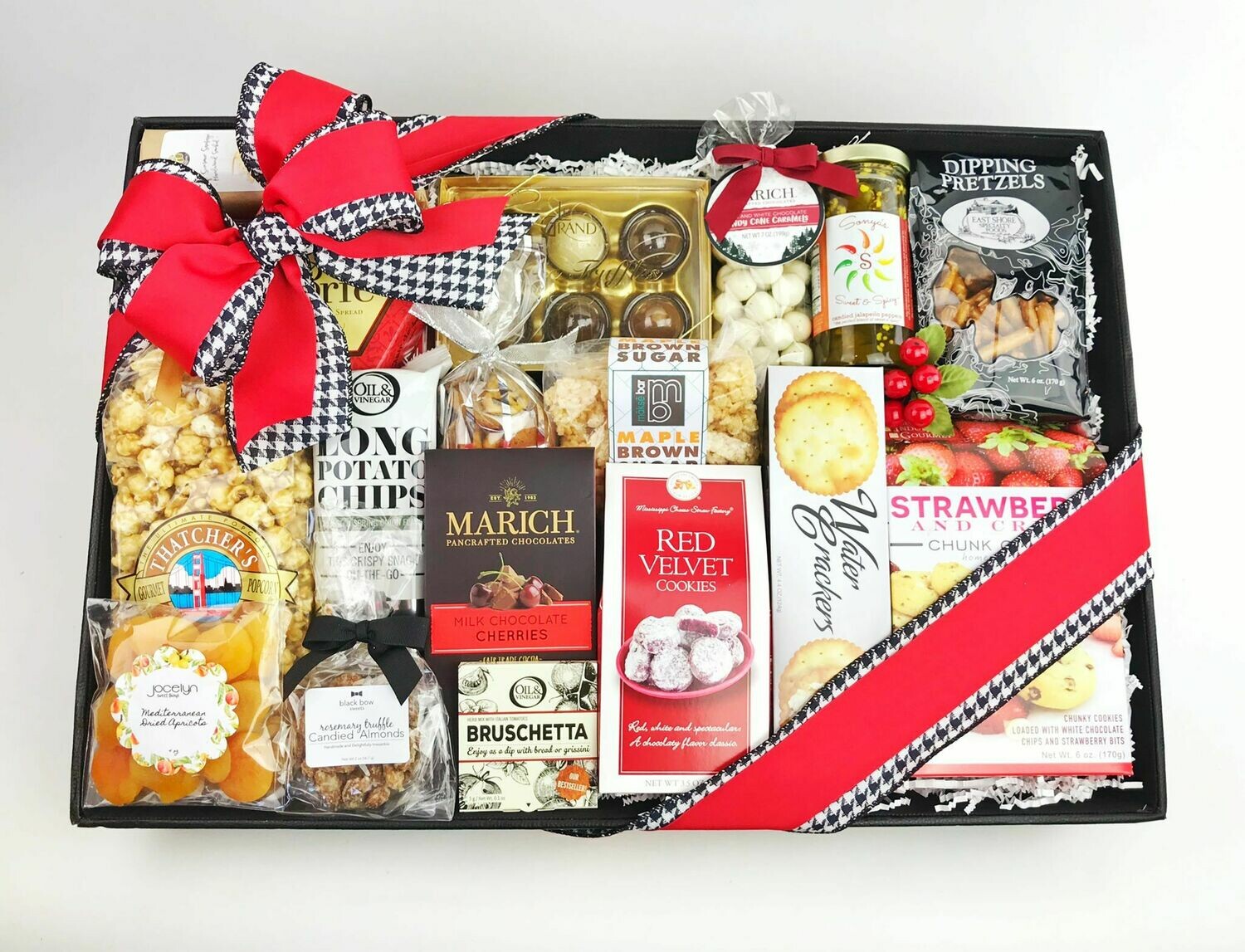 Season's Eatings Group Gift in Extra Large Leatherette Tray $190 free shipping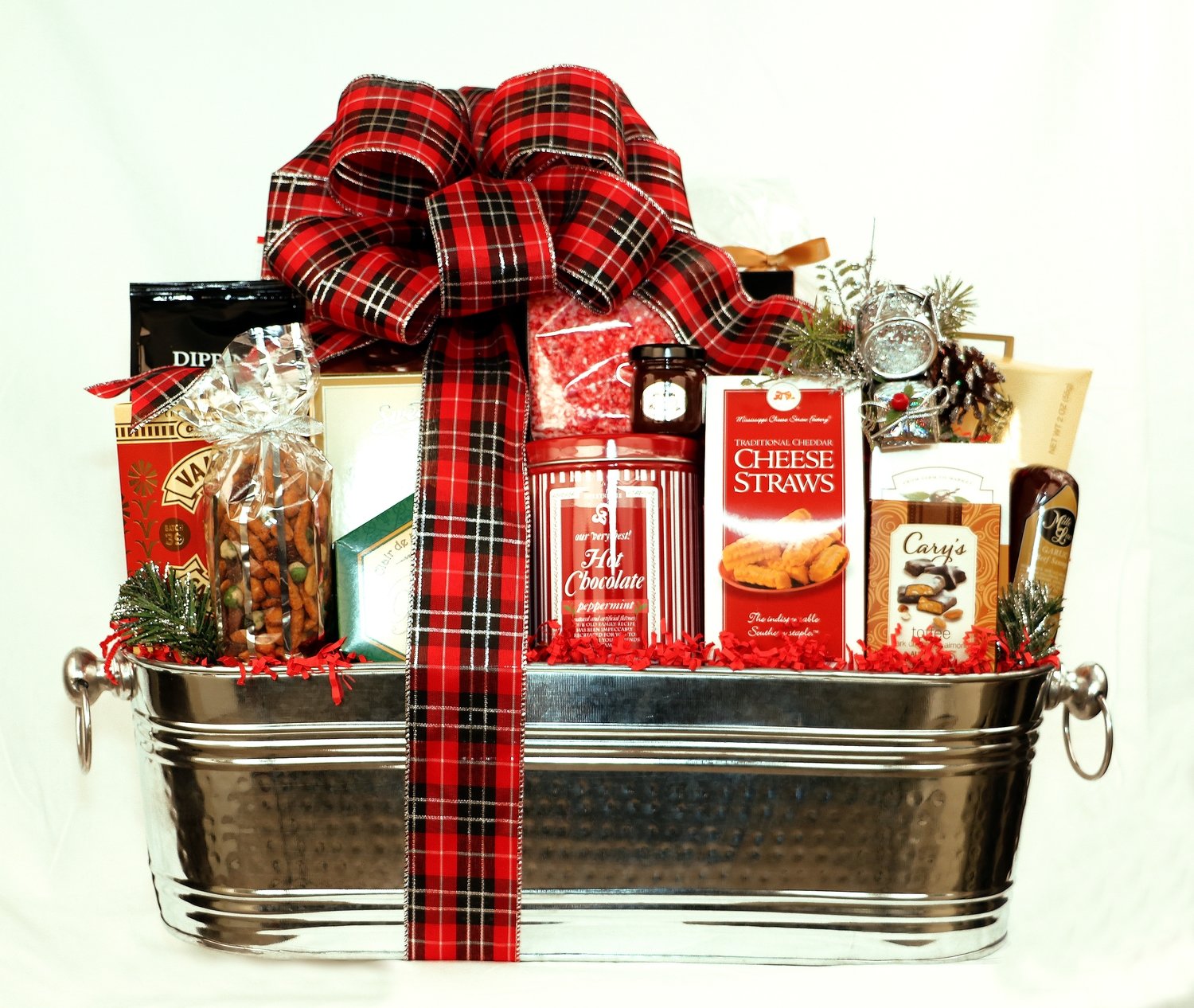 Super Gourmet Gift Tin $275 free shipping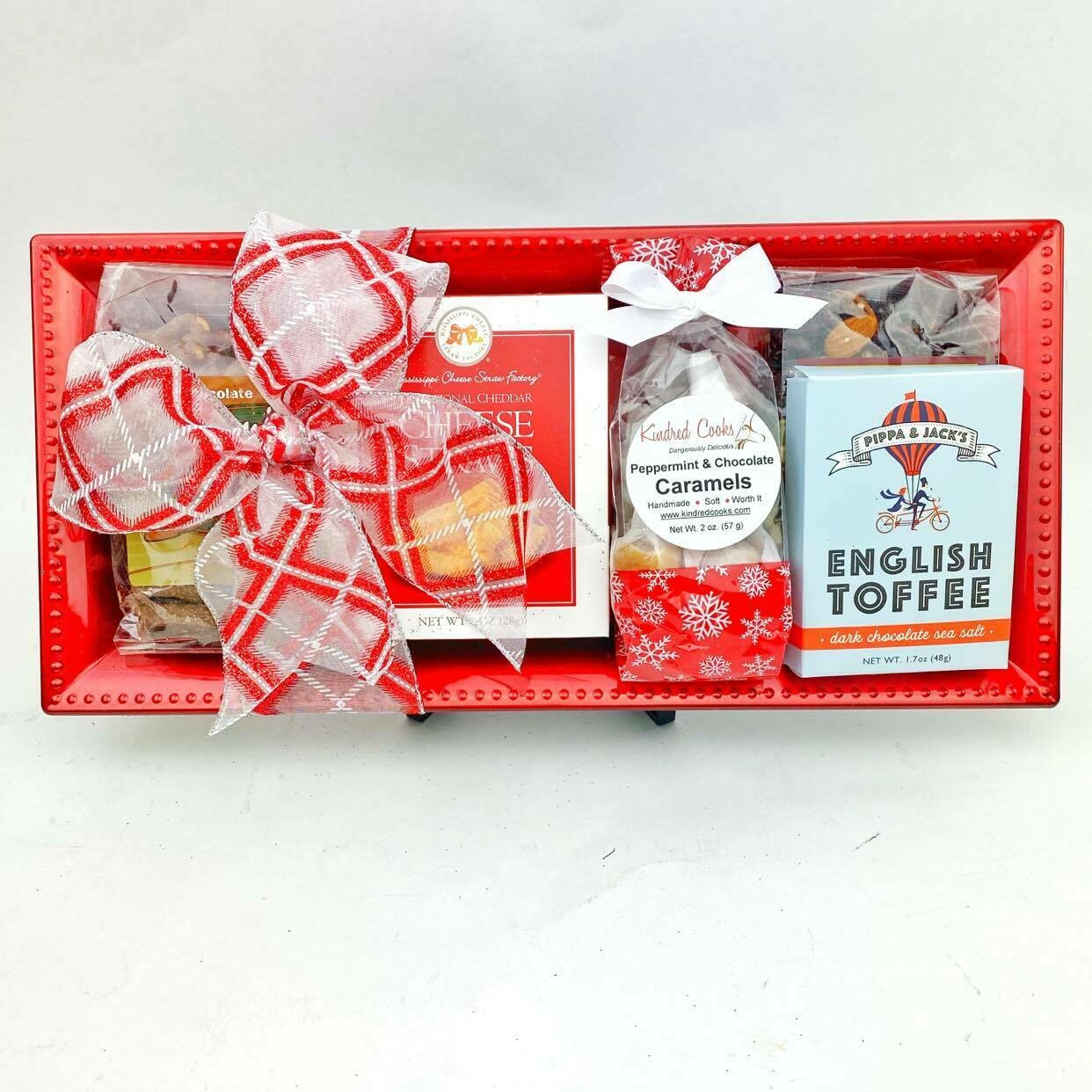 Tis The Season Gift Tray $25 plus shipping
We have been creating gift baskets and custom gifts for companies for 16 years. We make them all, with lots of love, in San Jose. And, we ship them all over the U.S.  We can customize and personalize all gifts with custom ribbon and bow. We also have ways to customize with your logo or your team motto. Just call us at 408-504-0473 or email me at Shawn@AllTheBuzzGifts.com and we can create something extra special for you.
Ways We Can Include Wine or other Spirits with your Gift Basket
chocolate lover gift basket, christmas gift baskets, executive gift baskets, group gift baskets, holiday gift baskets