Bay Area focused Gift Baskets made in San Jose
Our baskets are filled with the freshest, top-of-the-line ingredients, and we use local products whenever possible. We love going to the food show every year in San Francisco to test and check out the newest products and are always on the lookout for delicious products from the Bay Area or California. 
Locally made and artisanal products curated (and taste-tested) by us for you! We love the taste testing part!
We love to include local honey like from Mike & Niki's – their honey products are specifically from San Jose/Campbell area here in the Bay Area.  We wrote about them earlier in the year here:  Mike & Niki's honey blog
This is one of our BayArea based gift baskets that include this local honey from Mike and Niki. $65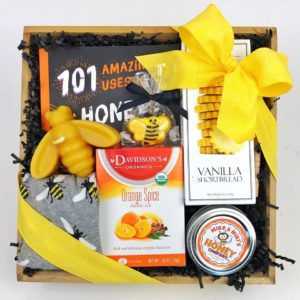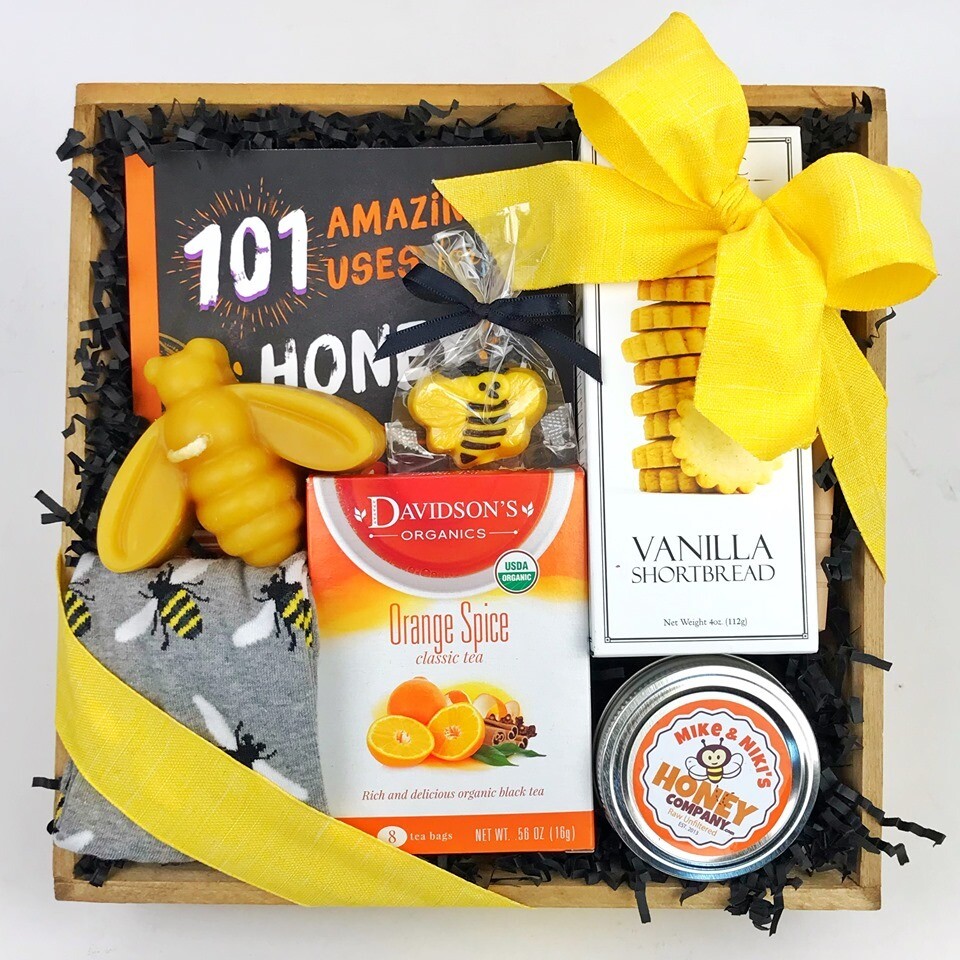 You can send premium gift baskets that are loaded up with premium items that are locally based and created. We have locally sourced products like caramels, dark chocolate almond toffee, chocolate truffles (from near Sacramento), sweet and spicy jalapenos, popcorn, dried fruit, trail & snack mix, plus honey. Also, our California State cutting board is filled with fruits and nuts from California! (The actual board is not made in CA, sadly.) We also have the California Treat Box filled with all sorts of fun food products made in California. $55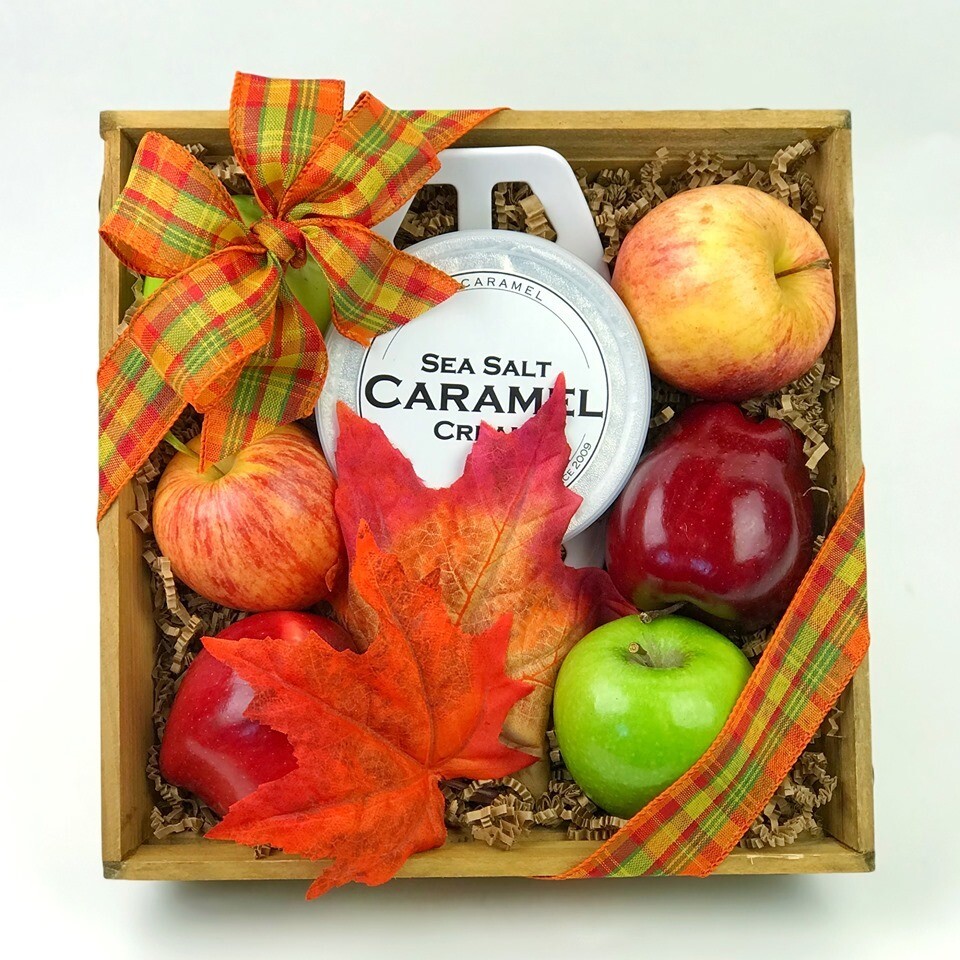 This California Treat Box gift box is filled to the brim with all kinds of regional tastes. Including chocolate caramel popcorn, deluxe dried fruit, pistachios, chocolate biscotti, cheese straws, savory snack mix, chocolate dunked cherries, and more. Other variations are available. We love to make custom gift baskets for our clients, so be sure to let us know how we can possibly customize any of these gifts for you.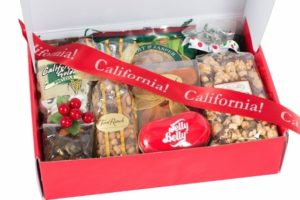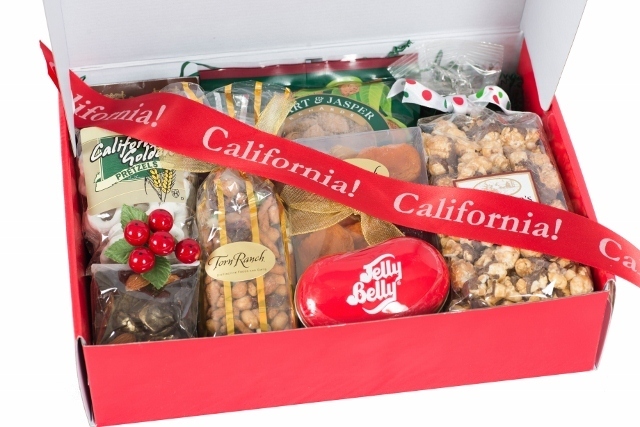 We even have friends in "HIGH" places and we can even work with our local friend, Betty Kaufman, to help you add wine to your gifts. She can personalize your wine bottles and we can personalize your gift basket – and then pair them all together.  Here is a blog article with all of Betty's wine information link.
And, if you ever want to spice up a gift basket, our local friend Sonya Paz makes these sweet and spicy jalapeno's and we can always add a jar or two to one of your gifts if you are looking for locally produced products from here in the Bay Area.
Call us today at 408-504-3703 or email me at Shawn@AllTheBuzzGifts.com and we would love to make you or your company a personalized and custom gift basket for your clients, employees, or your friends and family.
https://allthebuzzgifts.com/sweet-spicy-a-bay-area/
https://allthebuzzgifts.com/ways-we-can-include-wine-or-other-spirits-with-your-gift-basket/
bay area gift baskets, calfironia themed gift baskets, custom gift baskets