Local Honey | Mike & Niki's Honey is Locally Sourced here in San Jose
Give sweet, delicious treats for any occasion with honey gifts and baskets. This special collection of surprises will make a great gift for any occasion! We exclusively carry honey from the Bay Area, which is from right here in San Jose, CA. We are proud to feature Mike & Niki's Honey  They are Bay Area beekeepers and are in the Campbell area. Actually, they call themselves bee "rescuers."
MNHCo is about rescuing bees and growing them to be strong, sustainable hives. Honey is a by-product, not a goal. So when we get honey, we are happy.
We Love Local and Sustainable Products for our Gift Baskets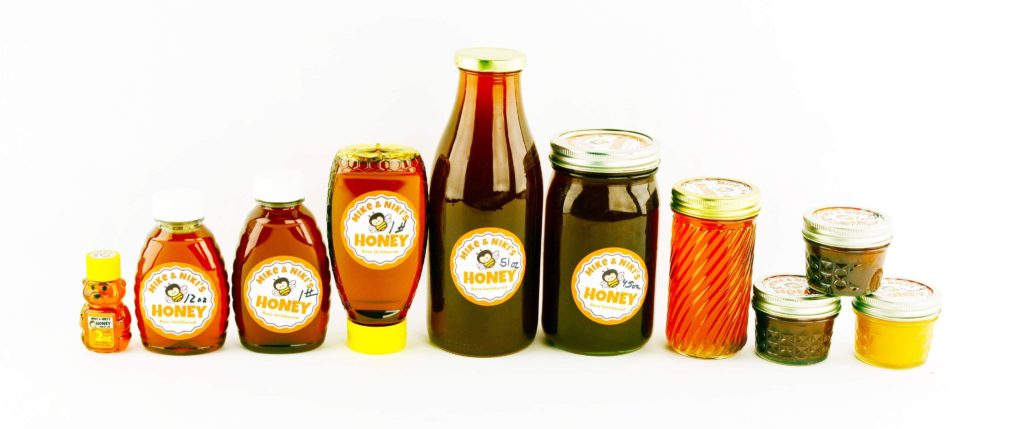 We love to include local products whenever we can in our gift baskets, like this one we call The Buzz Crate Gift Basket.  This one is called Bee Luxurious and is a really plush spa gift basket.  We even include this delicious honey in some of our holiday gift baskets, like the Sled Heaven, but keep in mind that this one is a special order.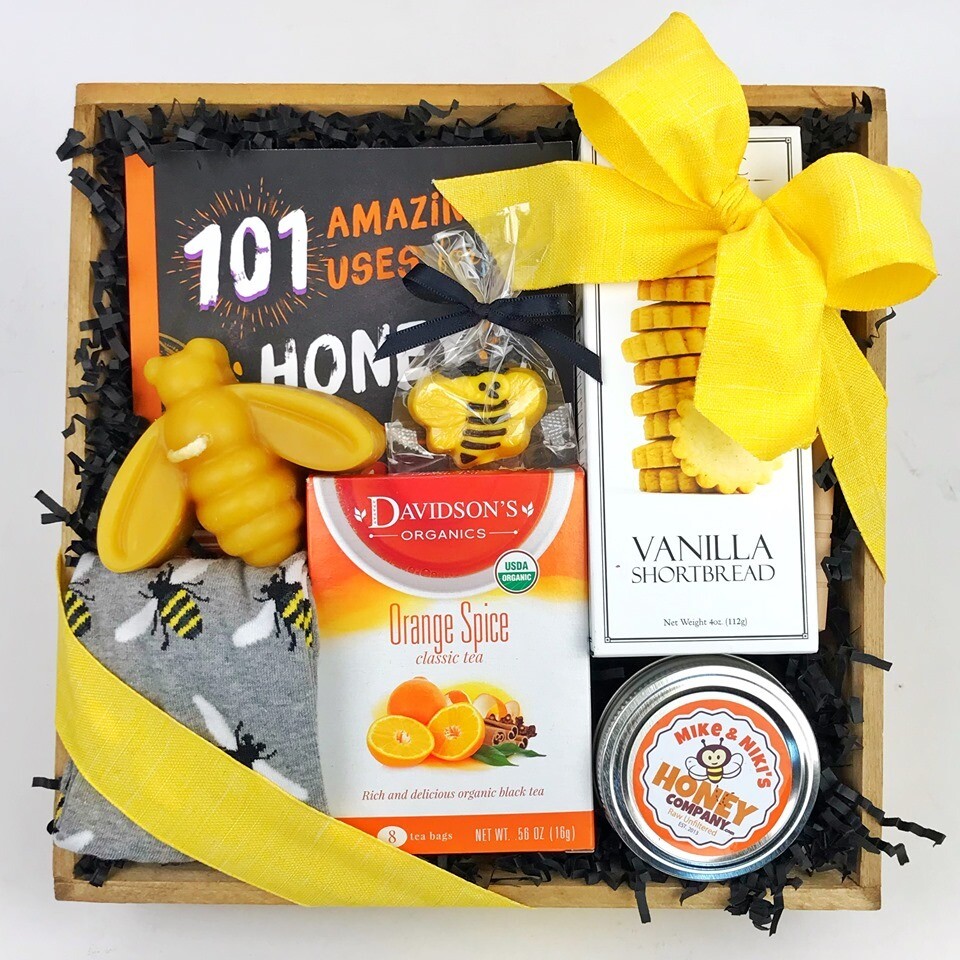 The above crated filled with the adorable bumblebee socks, tea, shortbread cookies, and of course, Mike & Niki's Honey is included, is called The Buzz Crate and is $65 plus shipping.  This gift with the locally sourced honey can work as a birthday gift, thank you gift, apology gift, anniversary gift, or as a job well-done gift. (You could probably even use it as a gift for an essential worker or someone on the front lines of this coronavirus pandemic.)
We also have a luxurious spa-themed gift basket that includes some of Mike & Niki's Bay Area honey. Perfect gift for your sweetie, bestie, or even your Mom for Mother's Day. We sweetened the deal with some of this honey brought to you from local beehives in the Bay Area. This gift basket includes a terry cloth robe, a beeswax candle, a honey dipper, cookies, and some lotions to complete this perfectly pampering gift basket. Luxury and delicious, too.  Our Well Wishes basket also includes an adorable honey bear, too!
Bay Area Sourced Gourmet Foods for our Gift Baskets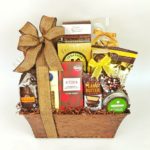 Here at ATB, we love including locally sourced and sustainable products in our gift baskets. Have you read out blog about Sonya's Sweet and Spicy candied jalapenos? We also carry toffee, caramels and rice Krispy treats that are all made in San Jose, CA!
We also carry the Maske Bars, which are Rice Krispy Treats made in San Jose. This is their Creme de Menthe Rice Krispy Brick we sell in one of our gift boxes.
This Father's Day gift basket includes locally sourced Caramels.
And, we are proud to carry toffee from the San Jose based candy company RJ Toffees.  This Chocolate! gift basket features these toffees from RJ Toffee.
Bay Area Gift Basket Featuring Toffee Made in San Jose. 
Sweet & Spicy? A Bay Area Favorite with a Little Spice and Sass
anniversary gift baskets, apology gift baskets, buy local, campbell honey, corporate gift baskets, custom gift baskets, essential gifts, essential staff, essential staff gifts, frontline gifts, frontline workers, honey from campbell, honey from san jose, honey gift baskets, local gift baskets, local honey, luxury gift baskets, mike & niki's honey, mother's day gift baskets, pandemic gift baskets, pandemic gifts, san jose honey, shop idie, shop local, thank you gift baskets, volume