Caregiver Care Packages | Great Care Package for Group Gifts, Too!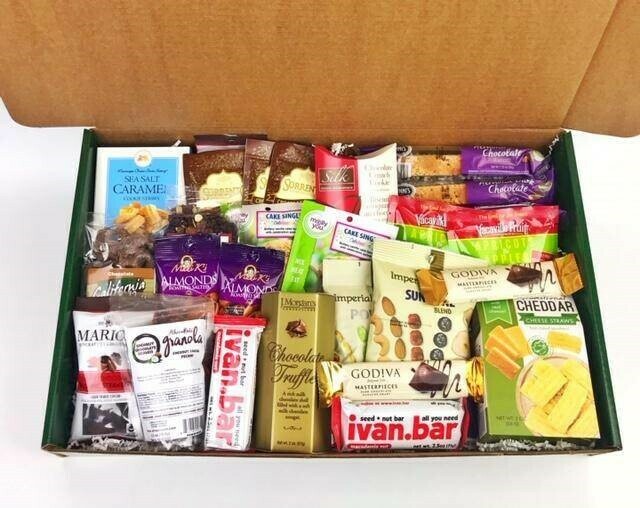 Caregiver Care Packages 
Caregivers are so deeply loved and appreciated, but how do you actually show your gratitude to a caregiver who is helping you or your family out? (Caregiver Care Pack : Buy Here)
We have a few ideas! Some of them are our products and the other some suggestions we think your special caregiver might enjoy.
Being a caregiver is tough stuff.  Often times caregiving is emotionally draining and a strain physically. It can be very demanding, right?
This care pack can be created in a variety of sizes. If this will be a Thank You gift to a group, this one can be customized for 5 to 20 people.
This Caregiver Care Pack makes a great gift for essential workers and frontline staff. Know a group of nurses or a clinic you would like to thank? This Caregiver Pack may be perfect for you and them.
At our gift basket workshop in San Jose, we also have some fantastic Thank You gifts. We have our "Thinking of You" gift basket, which is fun and sunny!   Organic Day Spa gift basket is a perfect way to pamper your caregiver.  Caregivers are typically overworked and underappreciated, so some spa goodies are usually a great idea. If our caregiver is an avid gardener, they might enjoy our Growing Sentiments gift basket. If your caregiver enjoys a lovely bottle of wine occasionally, they may enjoy our gorgeous and bountiful Wine Hamper gift basket. We also have a Chocolate Gift Basket for a chocolate lover, too!
9 Additional Ideas for a Caregiver Gift:
 Prepaid Gas Gift Card – especially when gas is over $2.50 a gallon.
 Homemade banana bread or other homemade goodies – everyone appreciates a homemade gift.
 Find a photo of your caregiver and their family or with their favorite pet and put it in a nice frame for them.
 Have dinner delivered to them at home. You can use DoorDash or Grubhub to deliver and surprise them.
 Take them out for a fun activity. You can go a Vino Paint night in San Jose, take them out for a cooking class you pay for them.
 Treat them for a massage or facial at their favorite salon. (After the shelter in place is lifted, of course.)
 Make them a hand made greeting card. You can use pressed flowers or add a pic of your caregiver to the card. Include a nice handwritten note to express your gratitude.
 Buy them a bottle of wine and have all of the people who want to thank them sign the bottle with a glitter pen.
 And, you cannot forget cold hard cash!
Gifts to Give Essential Workers, People on the Frontline, and your Favorite Nurses and Doctors
care giver, care package, caregiver, caregiver gift baskets, caregivers day, carepackage, chocolate thank you gifts, comfort gifts for caregivers, comfort gifts for nurses, essential care package, essential staff gifts, frontline gifts, gift baskets as thank you gifts, gift baskets for care givers, gift baskets san jose, gifts for frontline workers, gifts for san jose caregivers, hand made gifts, nurses day, san jose caregivers, spa day gift baskets, teachers day, teachers gifts, thank you gift baskets, wine thank you gifts