We Specialize In Personalized Gift Basket Ideas
At All The Buzz Gifts, we make Personalized Gift Basket & boxes for every occasion. We can brand almost any item from personalized cookies and accessories to custom mugs with your brand's logo. Let us create a stunning gift to remember!
Custom Ribbon For Your Gift Baskets and Gift Boxes
Customized gift basket ribbons are one of our specialties. We use advanced machinery to print customized ribbon with your company logo, motto, name or message. For a small fee, you can customize your gift basket with a specialty ribbon to make it more personal.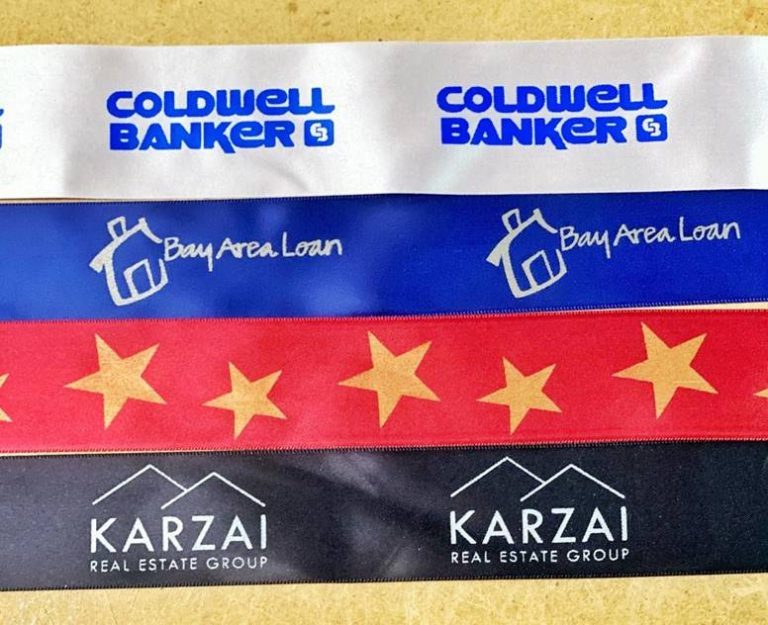 Custom Mugs
We also make custom mugs. If you're looking for corporate branded goods or a special gift for a friend or loved one, our custom mugs are a marvelous, fun choice. We can additionally customize other products such as water bottles, travel cups and more. Find out more about our customized gift baskets here.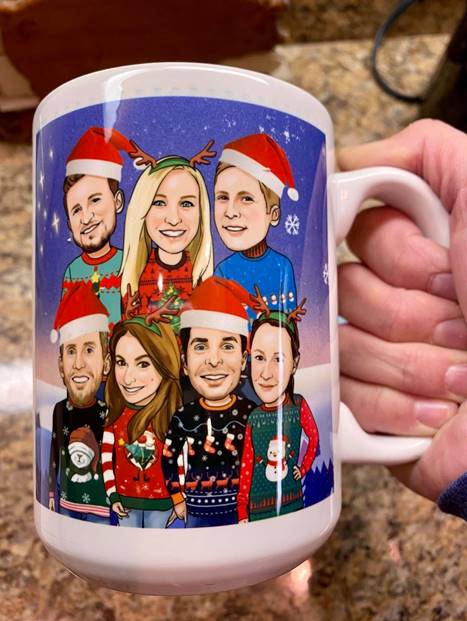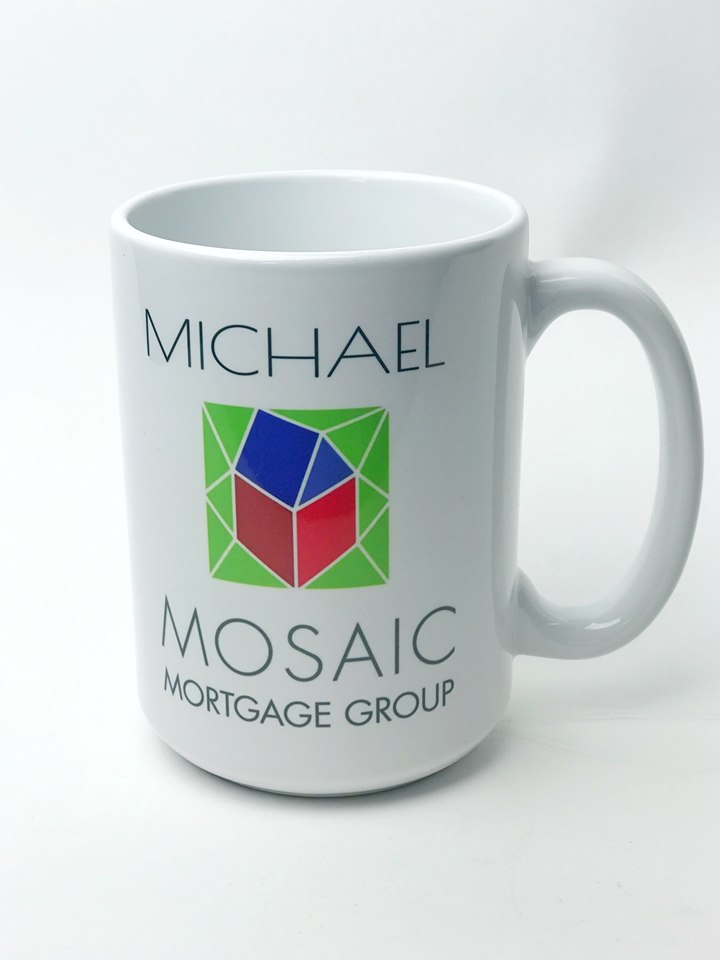 Customized water bottle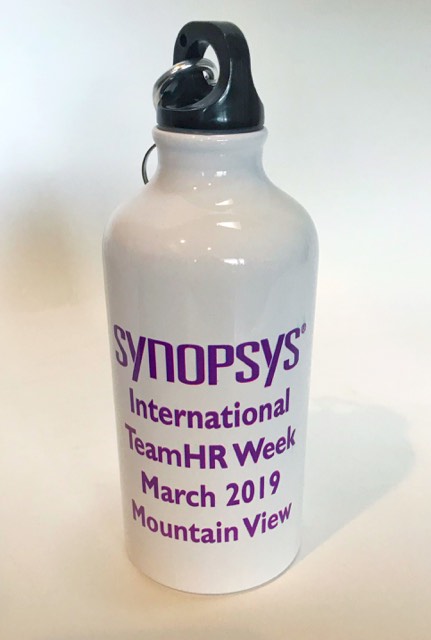 Custom mugs for customized gift basket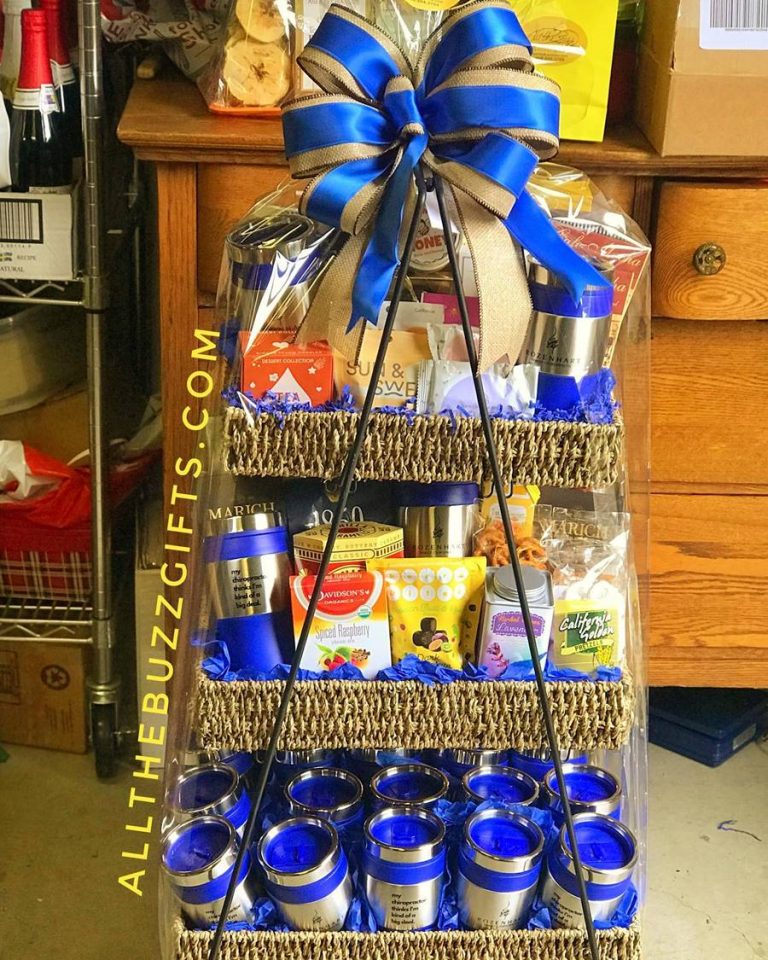 ---
Personalized Cookies
Everyone loves cookies! Why not give someone personalized cookies as a special gift? These cookies make an excellent addition to your customized gift basket, or as a stand-alone gift. We can print your logo or choice image on delicious cookies if you provide the artwork electronically. Please note these require a longer preparation period, so order in advance.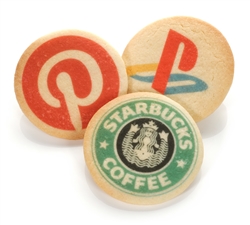 Personalized cookies assortment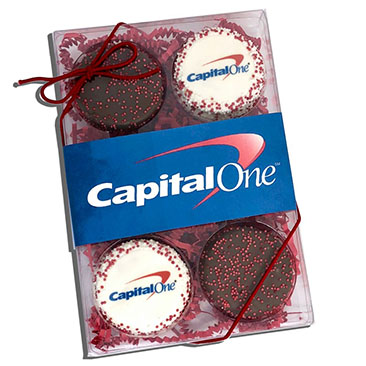 Capital one personalized cookies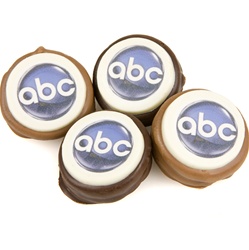 ABC personalized cookies
In addition to our personalized cookies, we have other snacks and treats that can be customized as well, such as these Kosher candies.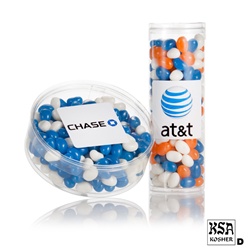 ---
Personalized Accessories
In addition to our products above, we have a whole array of accessories we can personalize for your customized gift basket. From hammers to spoons, check out what we can make for you here.
Personalized accessories hammer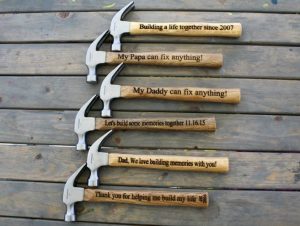 Personalized accessories spoons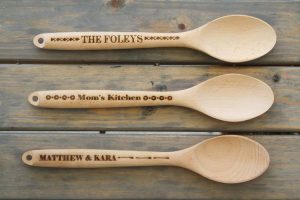 Personalized accessories cap and water bottle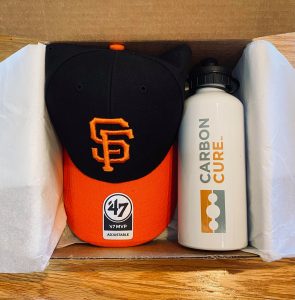 Personalized accessories face mask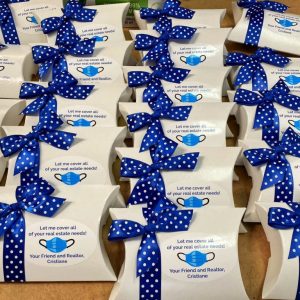 ---
Customized Gift Baskets
Check out some of our masterpieces! We used our high-tech vinyl printing to add these corporate logos to aluminum gift baskets.
ISolved customized gift basket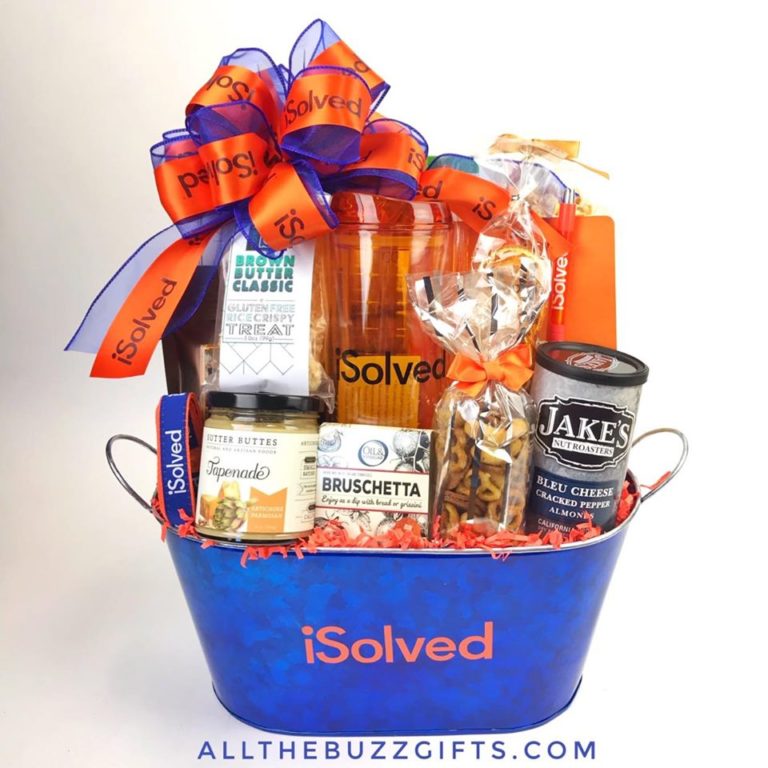 McKenzie customized gift basket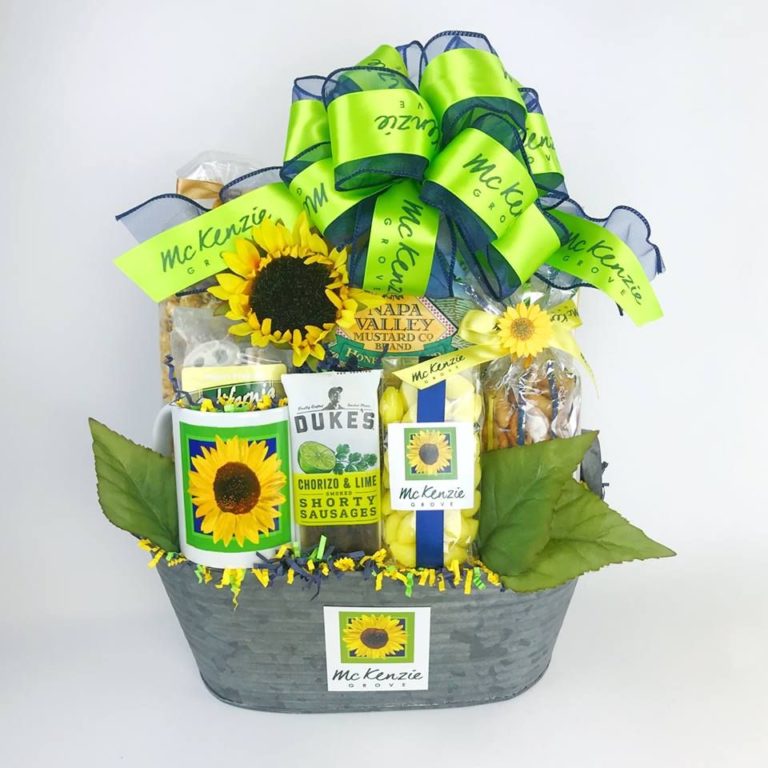 Contact Us
We love making customized gift baskets! To learn more about the personalized cookies, gifts or other one-of-a-kind projects we can create for you or your brand, give me a call at 408-504-3703 or email me at Shawn@AllTheBuzzGifts.com. Let's chat about what you have in mind!
For custom corporate gift baskets, view our blog article here to learn more about what we can do for your company.