Gifts for Nurses and Hospital Staff | A New Heart and a New Liver
Two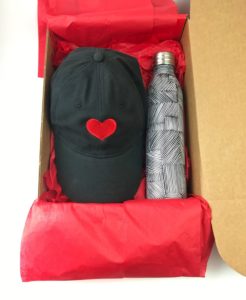 of our clients bought gifts for the team that helped their family members with a new heart and a new liver!
Both of these fabulous ladies send thank you gifts to the team of people that helped their respective partners.
Thank You to the team that helped her boyfriend get a brand new heart and another one bought some gifts for the team that helped her husband with his liver transplant! Isn't that amazing? I still cannot even imagine what getting a heart transplant is like – for that matter – I cannot imagine any kind of organ transplant. So complicated.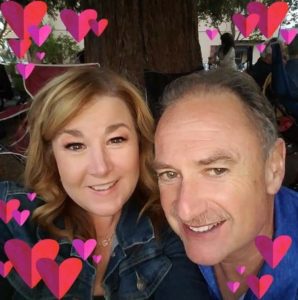 We are pretty close to our friend Katherine. Last Fall she was super busy helping her boyfriend with his new heart. And, as you can imagine, months and months of aftercare, too. KK (her nickname) is a life coach and a "Master Manifester" and her boyfriend got a new heart at Stanford hospital in Palo Alto. You can even follow her on Facebook here: KKLifeCoachFB
KK wanted to bring some gifts for all of the amazing men and women who helped her and who helped Peter with his new heart. (He is the new Tin Man!)  Peter was in and out of the hospital for months, so they really got to know quite a few of the nurses and doctors.  And, if you know me, you know I love a good theme. So, KK reached out to me and we started brainstorming and we came up with some keychains, truffles, and these cool baseball caps with the heart on them. We even packed up some of the heart hats with the heart pattern water bottle, too. We call this bundle Heart of the Matter and is $30. 
More recently, a person I know through my business ordered some of our care packages for the staff at the hospital where her husband is receiving his liver transplant.  If you have ever spent any time in a hospital for any reason, you know how many people it takes to keep things running smoothly. Can you imagine how many people are on the team for an organ transplant? It must be dozens and dozens. So, it is no big surprise that this client bought our large care packages for caretakers.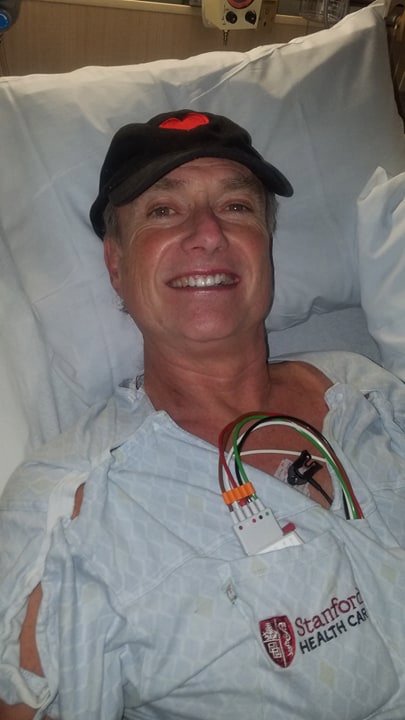 Great Gifts for Caregivers
Cindy bought two of them and shared it with all of the caretakers where her husband is being treated. Essential workers, nurses, and doctors have their hands full right now and she really wanted to make sure that she had enough goodies to give the entire department.  We shipped it with all of her instructions and make sure they got to the right place. Can you imagine being on your feet all day long and then someone takes the time to gift you a power bar and some almonds? Pretty awesome.
We will be sending a little extra love to all of the nurses and doctors that are still battling this coronavirus and lots of love to our friends who are the recipients of these two new organs. Cheers to good health!
Custom Corporate Gifts
If we can help you with some gift-giving, feel free to email me at Shawn@AllTheBuzzGifts.com or give us a call at 408-504-3703. I can also personalize and customize any of your purchases. Most of the time, it is only a $5 or $10 upgrade. And, we do make a lot of corporate custom gifts and lots of corporate gifts, so let me know how we can help THANK the people in your life.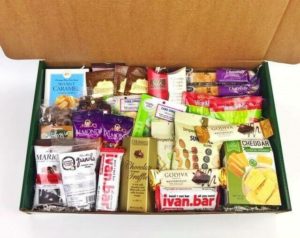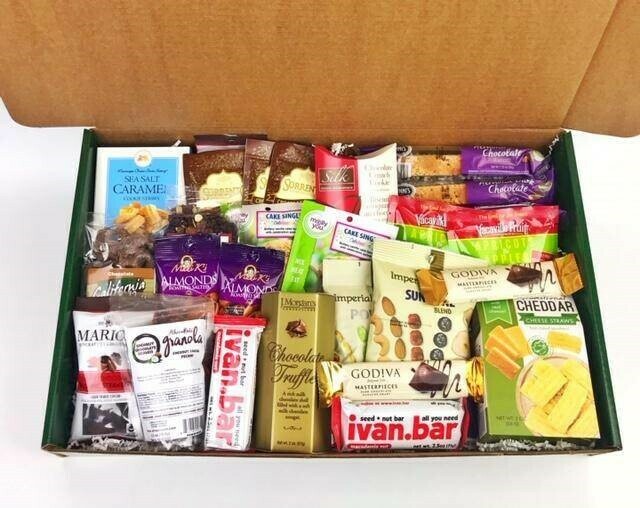 We create lots of pandemic gift baskets for essential workers, too!
Some clients have us create Thank You Gift Baskets for Frontline Workers.
Gifts for Essential Workers Link here.
Essential Worker Gift Basket click here.
Some have us create thank you gift for the essential worker. We can do custom or very personalized gifts for them.
We create lots of happy birthday gift baskets, too! We are great at Custom Gift Baskets and Corporate Gifts.
caregive gifts, caretaker gifts, corporate gifting, custom gifts, thank you gift to hospital staff, thank you gifts to nurses