Corporate Birthday Gifts for Your Employees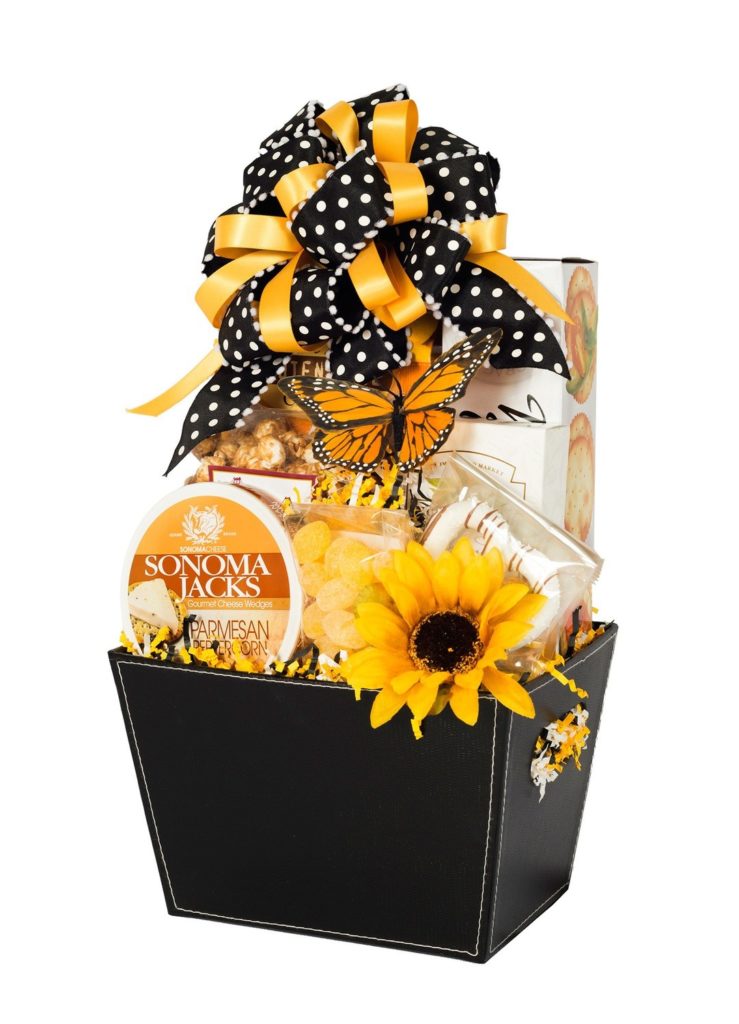 We do a lot of corporate gifting and one of our favorite programs is when our clients want us to ship their employees' birthday presents.
Since 2004 we have had all kinds of fun requests! Some companies choose a theme for the entire year. Other companies send a more personalized gift for their employee to arrive at the employee's home the week of the employee's birthday. 
Birthday Basket Program for Employers
We even have some that do one big huge birthday MONTH gift basket to the entire company for all of that month's birthday celebrants. When are only doing the "12 per year" for a corporate client, we end up going with a theme for each month. (With HR's approval, of course.)
With most of our corporate customers, they send us a spreadsheet at the beginning of the year so we can do some planning and forecasting. Then the HR or other department follows up with us at the beginning of each month to confirm the recipient's name and current address.
Then They Leave the Rest Up To Us!
Once the company gives us the budget for the basket, we get started. Of course, we always have to remember the shipping charges. Most of our baskets ship for about $16 per boxed up gift basket. We like to use USPS for home deliveries when we can. Occasionally it is more affordable to use UPS. We do ship all over the U.S. and the Bay Area, of course. If the person's home address is within 10 miles of our beehive/workshop on San Felipe Road in San Jose, we can also do a personal delivery.
We can also do one or two specific baskets for all of the recipients. Typically, that requires some consulting and a short phone or Zoom meeting at the beginning of the new year to get the "standard" basket designed and then we create that basket for that company each time one of their employees has a birthday. Some companies prefer that their employees all get the same gift all year long so no one feels slighted or favored. As you can probably tell, we can work your own company's birthday program any way it works for your business. We are here to make the task simpler.
We are Custom Corporate Gift Basket Experts at All The Buzz!
We are custom corporate gift basket experts and would be happy to personalize and customize any kind of gift basket for any of your corporate programs. Just give me a call at 408-509-3703 or email me at Shawn@AllTheBuzzGifts.com and we can start the process of developing something special for you. We will make you look very smart and efficient! We pride ourselves on our quality and on our reliability. We have great reviews on YELP and GOOGLE if you would like to hear what our past clients have to say about us.
And, here are some other examples of gifts we can make for any occasion, including birthday gifts.
Custom Baskets and Gifts : Check Out These Beauties We Personalized for a Client
all the buzz gift baskets, birthday gifts for employees, corporate birthday gifts, corporate gifting, corporate gifts, custom birthday gift baskets, custom gift baskets, employer gift baskets, san jose gift baskets, silicon valley gift baskets