Custom Baskets and Gifts : Check Out These Beauties We Personalized for a Client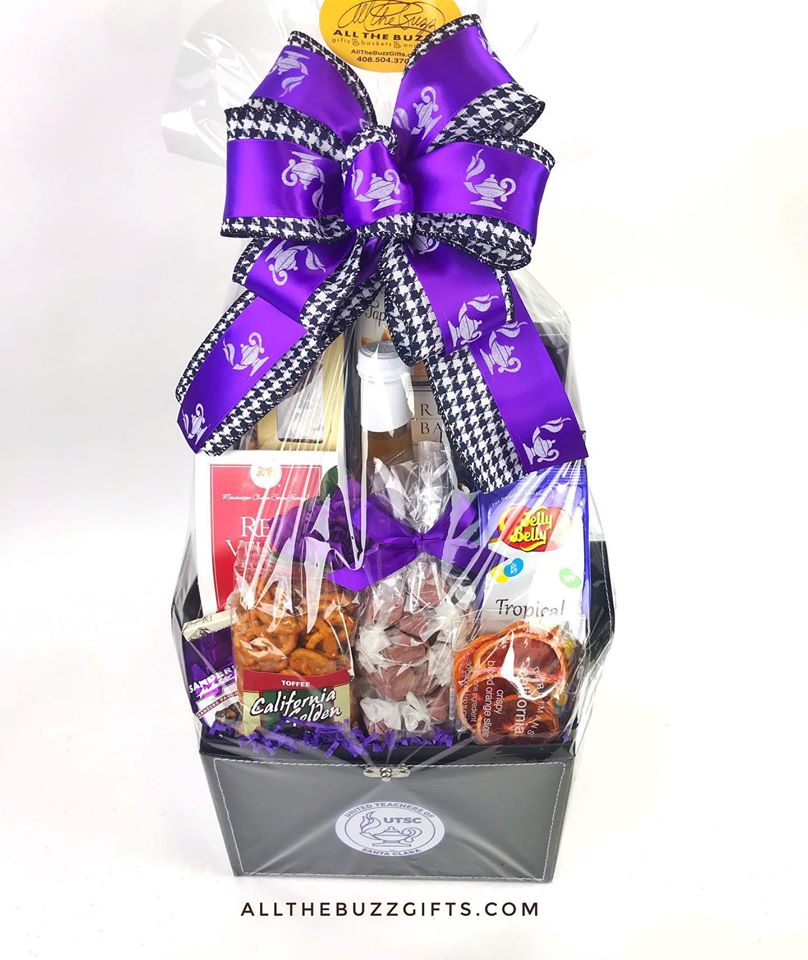 Does your team need a thank you or a morale boost? Maybe you want to reward your team with a custom gift like these? We can make a basket specifically for you and exactly how you want them.
These are fully custom for a specific workgroup. There were about 14 of the team members we personalized these gifts for.
Their employer gave them "surprise" gifts from us. We made them specifically the way they designed them. Lots of input from their manager to make them extra special. We used their logo and their purple color – purple! We used our faux leather-bound tray and we put a custom label on the side of it to make it extra personal. 
These were instead of the usual fancy year-end dinner. It was for a special teacher's board this year, thanks to a certain virus! We hope they like all the customizing we added to really personalize!
 #utsc #businessgftssanjose #sanjosegiftbaskets #santaclaragiftsource #corporategifts  
You can see we make our baskets very uniform so everyone feels like we treated them with equal care and precision. We always want to make all of our clients feel extra special and pampered. When we make baskets, we have several people in the chain to make extra happy – the buyer and the receive.
We have made hundreds of personalized and custom gifts and gift baskets over the past 16 years. We have made gifts for property managers, nurses, medical departments, boutiques, wedding parties, car dealership employees, medical clinics full of employees, hotels, conventions, small independent businesses, realtors, and spas. You name it, we have made them. We can make them big or small and we welcome all budgets.  Just call me at 408-504-3703 or email me at Shawn@AllTheBuzzGifts.com and I can put a quote together for you and your special, custom gifts. (Here is a glimpse inside of our workshop – which we call the beehive!)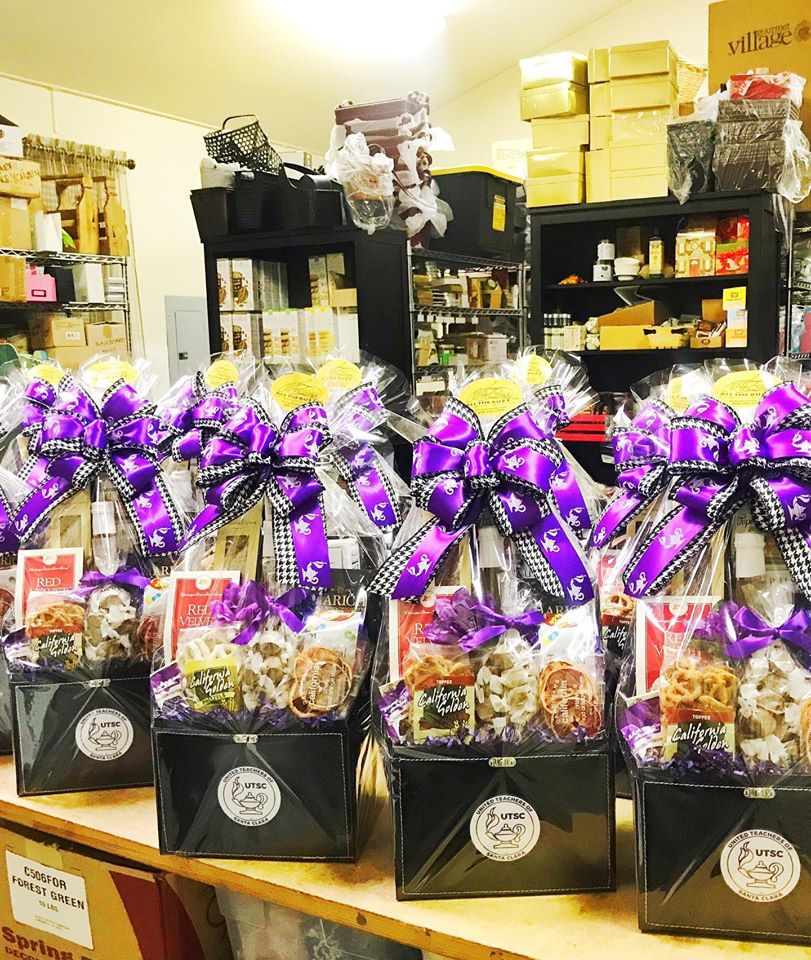 apprecation gifts, convention gifts, custom gift basekts, custom gifts, personalized gift baskets, personalized gifts, special gifts, surprise gifts, teachers gift baskets, thank you gifts, wedding party gifts