How About a Zoom Date? New Zoom Happy Hour Ideas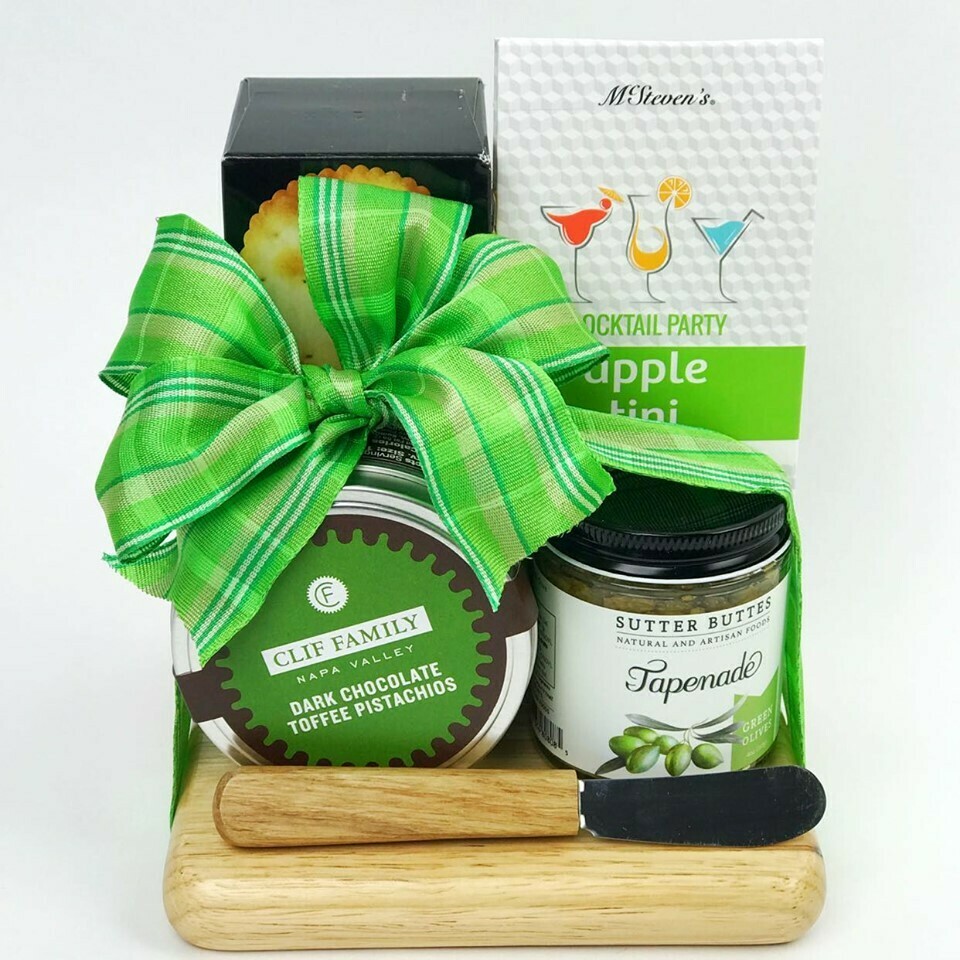 What if you ordered a Mini Happy Hour or a Mini Vino Hour for each of you and then set up your zoom date and enjoy these two goodies together.
New Zoom Date Ideas
Are your courting someone special and looking for a fun way to have a fun and creative date via Zoom or Facetime? We have this fun idea that you send your date something like our Mini Happy Hour (with the lime bow) and the Mini Vino Hour (beige bow below) and you both get your mocktail or cocktail ready and open the rest of the gift together.
That sounds fun, right?
This is also a very affordable date! If you buy both, you spend under $100!
If you think it would be fun, we can also add some conversation starters to get the ball rolling. We want to help you cut down on any awkward Zoom silences!
We also have some yummy dessert snacks we can add to your order. We have delicious chocolate, honey, rice krispy treats and little packets for some microwabeable mug cake mixes. One of our bestsellers is the SNACK ATTACK which includes some gourment caramel corn and cookie brittle.
Custom Gift Baskets for Your Zoom Date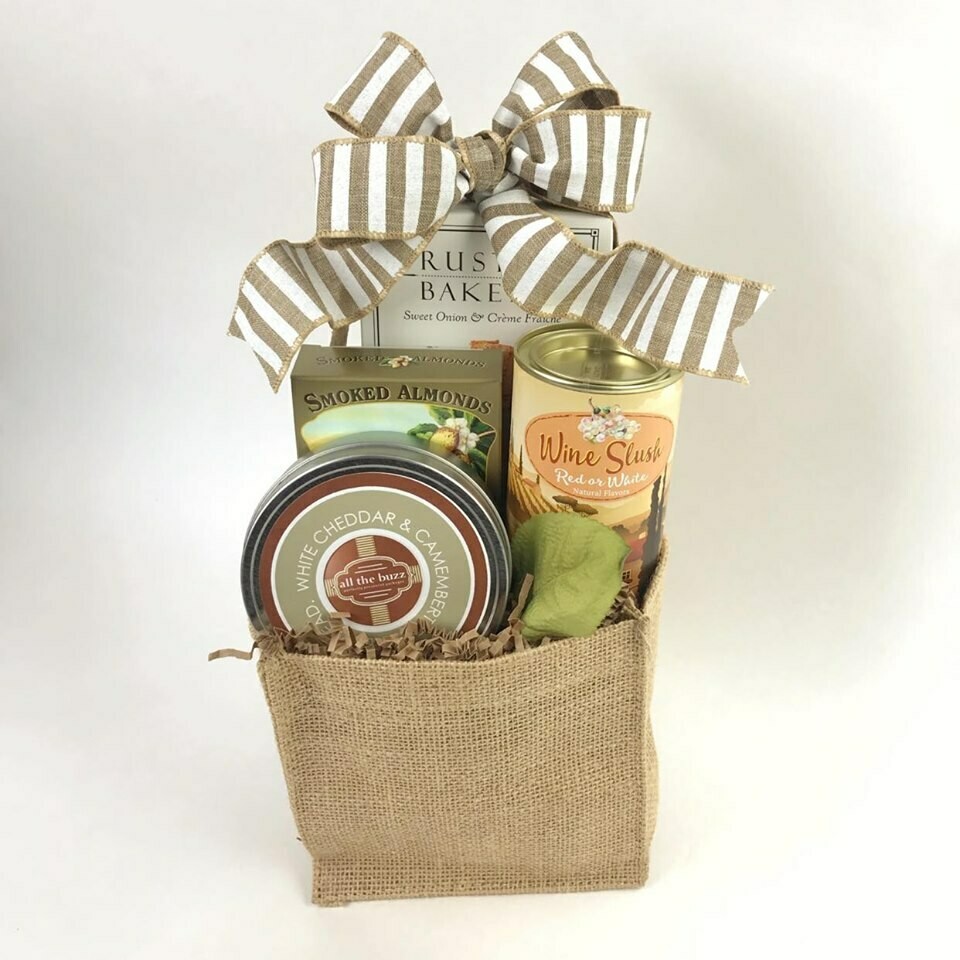 If you would like us to customize or personalize a gift, we can also put special personalized ribbon on your gift if you really want to impress your date! There is a small upcharge, but call us. we have lots of ideas and would love to brainstorm with you. We are famous for our custom gift baskets. (And, famous for our custom corporate gift baskets, too.)
Call me any time at 408-504-3703 or email me at Shawn@AllTheBuzzGifts.com. I would be thrilled to help you create a memorable date for you and your partner in crime.
facebook live dates, facetime date ideas, new zoom date idea, zoom date gift baskets, zoom date gifts, zoom date ideas, zoom happy hour ideas