What's New in Gift Baskets from All The Buzz Gifts : The Pandemic Episode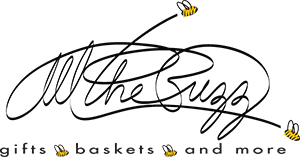 What is new this summer? What are people looking for during the quarantine?
Check out the replay of my summertime Facebook Live video here!
Lots of people are searching for gifts for their workers who are working from home.
We have lots of customers searching for gifts for essential workers, too.
Home Survival Worker Kit has been selling well.
We created a Pandemic Survival Kit which includes a germ key, toilet tissue, and more!
We have some new food products like Bloody Mary Kits, Cocktail Mixers,
wine brittle, tequila lime chips, Jelly Belly Rose' All Day cute jelly bean kits.
Barbecue sets with a raspberry chipotle sauce. Sunflower chips are something
I am addicted to that are delicious.
Mike & Niki's honey brought by some calm honey and garlic honey!
We always love discussing custom gift baskets and corporate gifts. We are based in
San Jose, but we ship all over the U.S.  We specialize in custom corporate gifts
and business gifting, but we can customize any of our gifts. Just give me a call
or email me at Shawn@AllTheBuzzGifts.com and you can call or text me at
408-504-3703.
all the buzz gift baskets, birthday gift baskets, business gifting, corporate gift baskets, essential staff gift baskets, gift baskets in san jose, personalized gift baskets, san jose corporate gift baskets, san jose gift baskets