2021 Gift Basket | It's Got to Be Better, Right?
2021 Gift Baskets from All The Buzz Gifts
2021 – we can only go up from here! 2020 has been the most challenging for everyone, right?
We created some new 2021 New Year Gift Baskets and Boxes and this one can be personalized with your
label or use ours! "2021, It's Got To Be Better."  Check out our 2021 Confetti Gift here.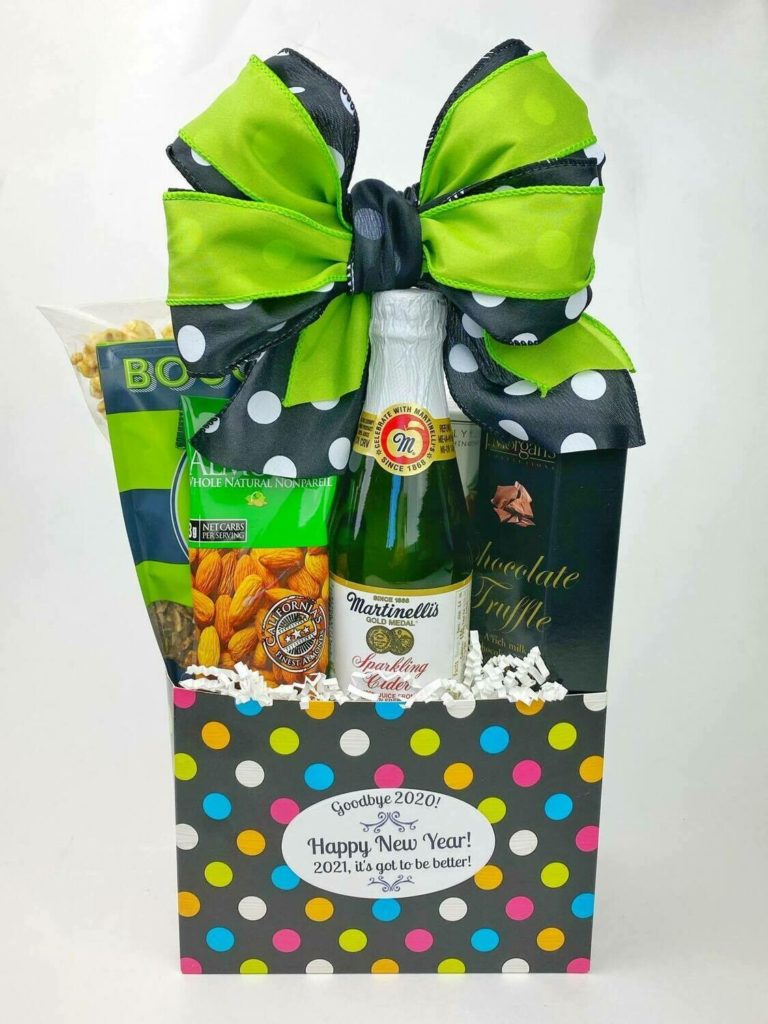 Happy New Year. This 2021 Confetti Gift Box includes: New Year gift box is filled with a mini party waiting to happen: sparkling cider, nuts, chocolate truffles, caramel corn, snack mix, and more. You can personalize your box if you'd like, or use our featured new year message.
All of our gifts can include a custom ribbon, too, for a small fee.
You can see all of our New Year's Gifts on one page right here.
This extra fancy gift is $75 plus shipping and we ship all over the U.S.  We call is Golden New Year and it includes: Beautiful gleaming faux leather tote is filled with tons of savory & sweet treats: chocolates, candies, snack mix, nuts, butter toffee pretzels, cookies and more. Available with or without 2021 personalization.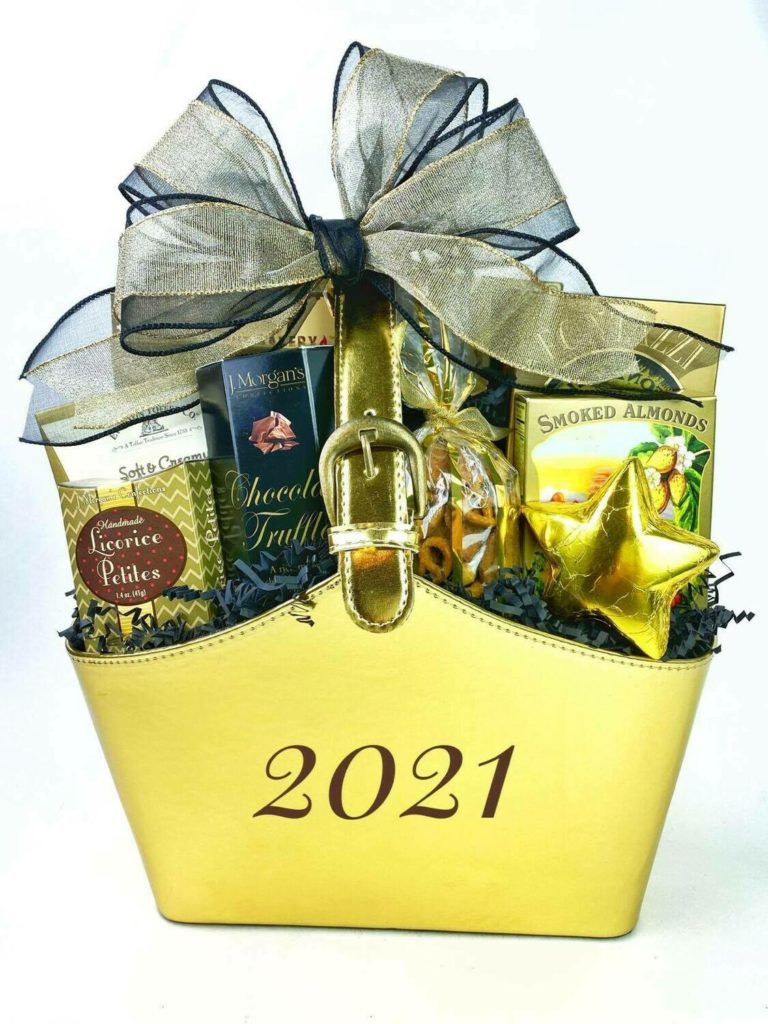 And, with the above golden basket, we can ship it without the 2021 or we can customize it with our vinyl lettering for $10. We love to customize and personalize gifts for you or your company.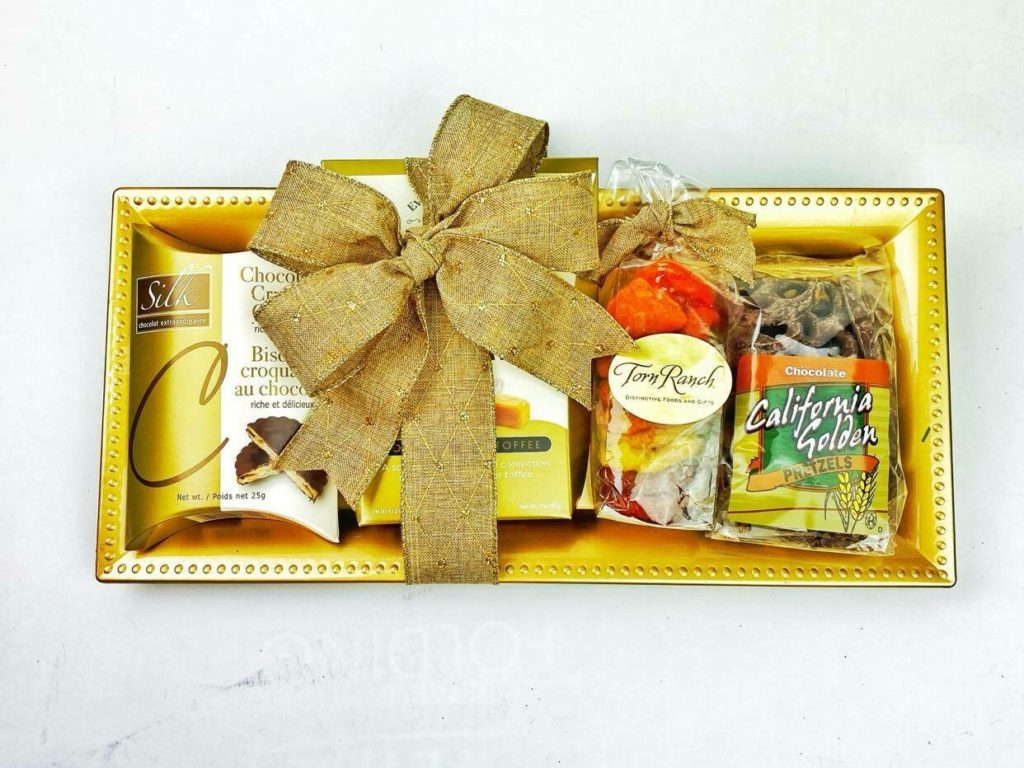 This gold tray filled with goodies is called our "Gilded New Year."  $25 plus shipping. Includes: Rectangular gold resin tray is filled with open & eat snacks including chocolate dunked cookies, caramels, dried fruit and chocolate or toffee pretzels. Simply delicious! Logo or New Year ribbon available.
You can shop for all of our pre-made New Year's Gift Baskets and Boxes here, too.
If you need some custom gifts for the new year, give me a call. 408-504-0703 or email me at Shawn@AllTheBuzzGifts.com and let's talk. We have so many options and we can brainstorm the perfect gift for you and your company or family.
2021 gift basket, 2021 new year gifts, happy new year gifts, new year gift basket, new year gift box