New Year's Gifts | New Year, New Hope! Gift Boxes and Gift Baskets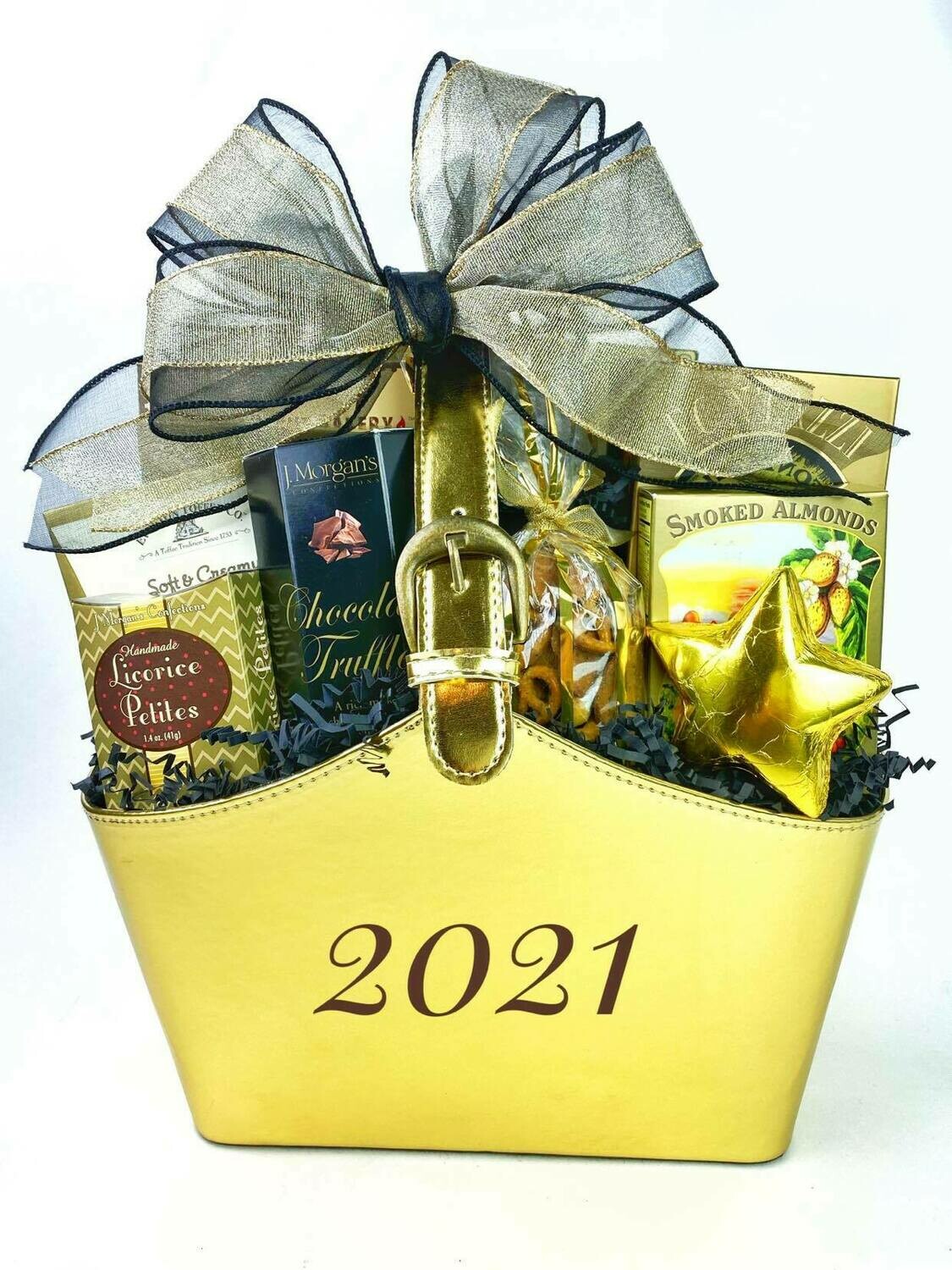 I think we are all counting down waiting for this new year to happen. 2020 is drunk and needs to go home, right? You can s shop expertly crafted News Year's gifts and specialty foods perfect for ringing 2021 with All The Buzz in San Jose. (We ship all over the U.S.)
We can wish your old boss, your kid's coach, your employees, your team, your ex,  or your family a bright and shiny new year – and the best part is that wishing someone a happy new year has so religious connotations and no deadline! 
Goodness, we could all use some love in this new year and there is some home out there, right? The vaccine is coming and soon we will be able to have a "normal" life again in 2021. 
Check out this short video of our workshop a few days before Christmas. We were with a full staff and working our fingers to the bone. You all kept us super busy this season. Thank you!  (Check out our brand new NYE gift baskets here.)
This video is 2:29 minutes of me in the "beehive" warehouse prepping before the team gets here for a big day of last-minute shipments on Christmas Eve eve. We are custom gift experts and you can see some of our super-duper (huge) corporate gifts in the video, too.
We do have some ready-made New Year's Gift Baskets like this one: Gleaming New Year is the name of this one.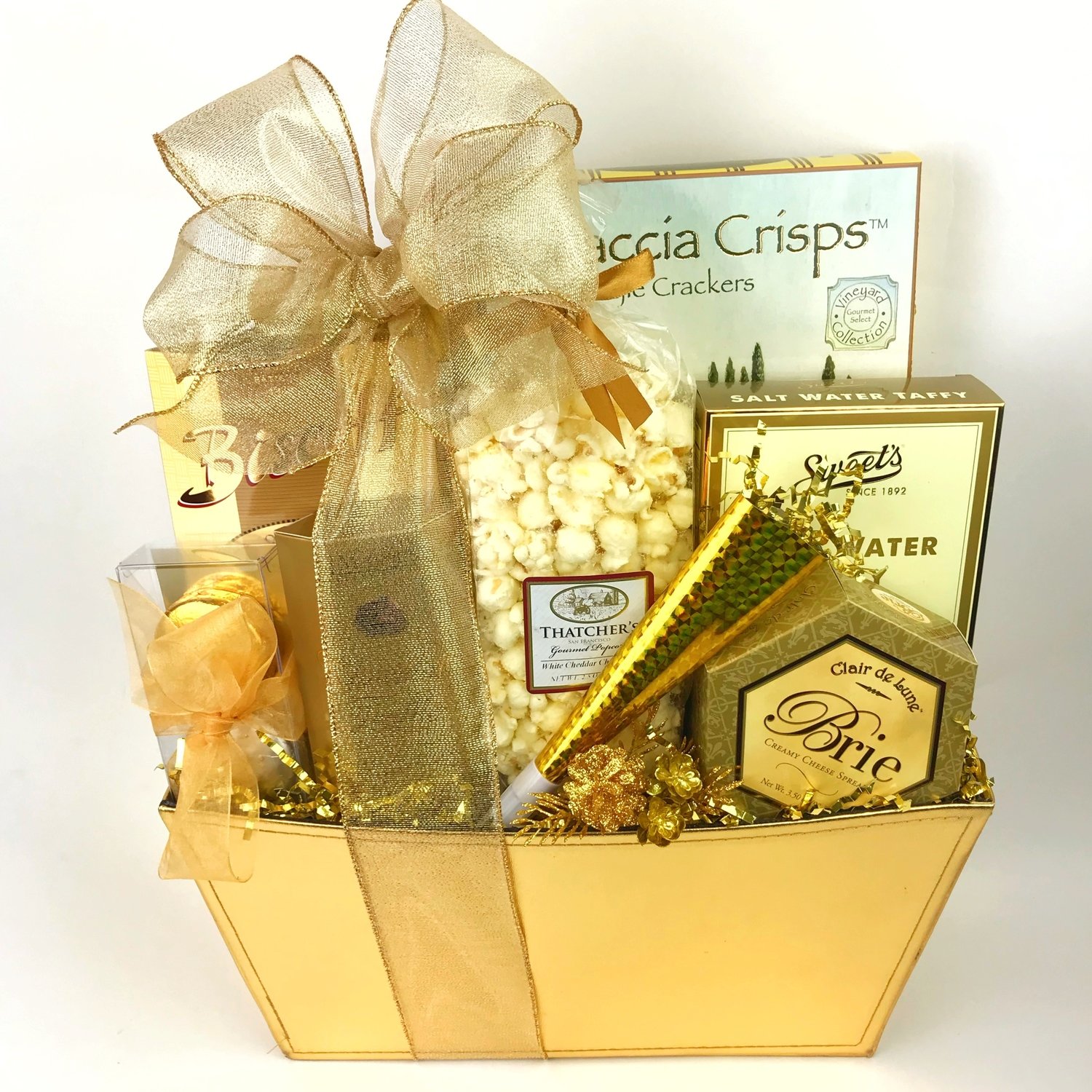 This one is very customizable thanks to the cute chalkboard box.  New Year's Eve Gift Basket New Year's Wishes.  For an extra $10 we can add custom vinyl lettering on the side. (Or use a different box that is not chalk and add the vinyl lettering.)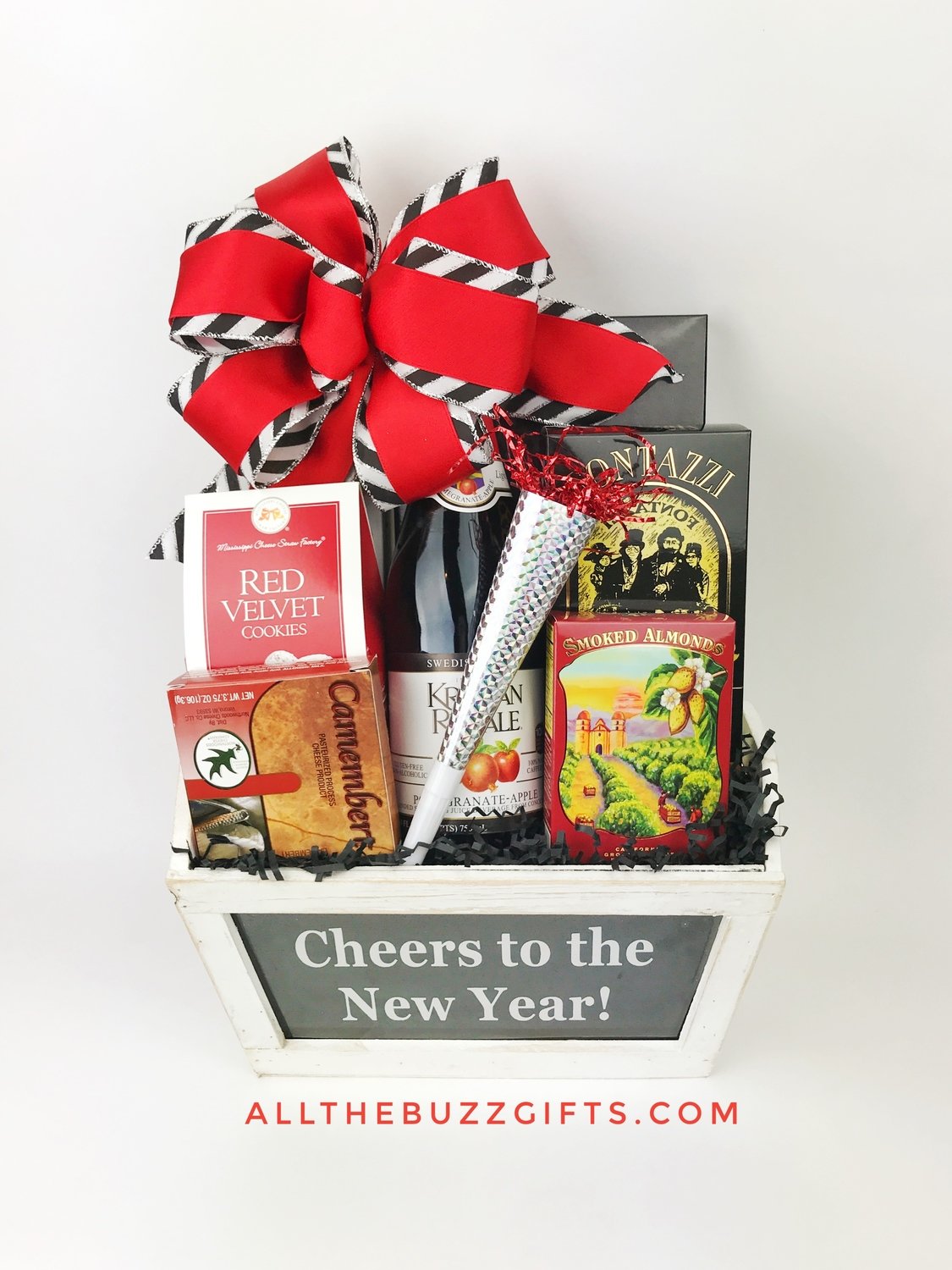 If you need 1 or 150, we are your source. (Although, we would need a little extra time for creating and shipping if you want 150. Today is Christmas Day and we are not back to the beehive until the 28th. Our elves and our feet need a few days off!)
We can make custom New Year gifts for your employees, team, family, your entire department, or our entire company. If you are local to us here in San Jose, you can always make an appointment to come by the beehive to pick up your baskets. Or, we can even sometimes deliver them for you if you are in 20 miles of our warehouse.
e can also shop all over the U.S. for you. So, let us know how we can help.  We know a lot of you are working from home and it is a weird time. If you want to send your employees a morale boost for the new year, let us know and we would be very happy to help.  You can teach me at 408-504-3703 or email me at Shawn@AllTheBuzzGifts.com for a quote or for some brainstorming. And, you can see all of our  New Year Gifts here in one place on our website.
Check out our New Year Gift Basket blog from 2017.
bay area gift baskets, corporate gifting, employee morale gifts, happy new year gifts, san jose gift basket experts, work from home kits