Custom Holiday Gift Boxes and Thank You for an Amazing Holiday Season
Custom Holiday Gift Boxes
You have to wonder how what our mail carrier thinks of us, right. I just had to save this for posterity! Isn't this fun! These are custom holiday gift boxes for our client. We shipped them to each of their employees – we sent out 135 boxes for them as a holiday gift to their team.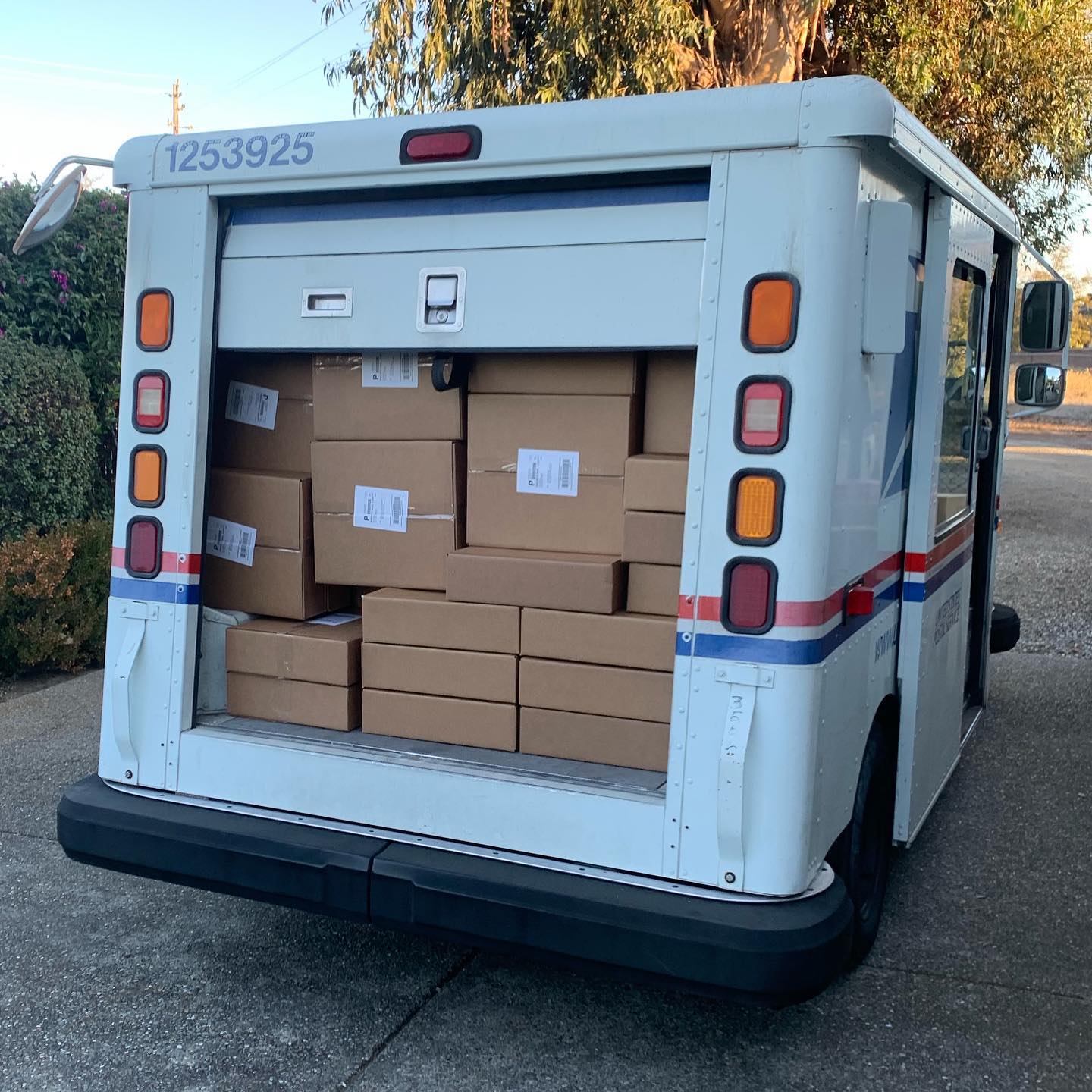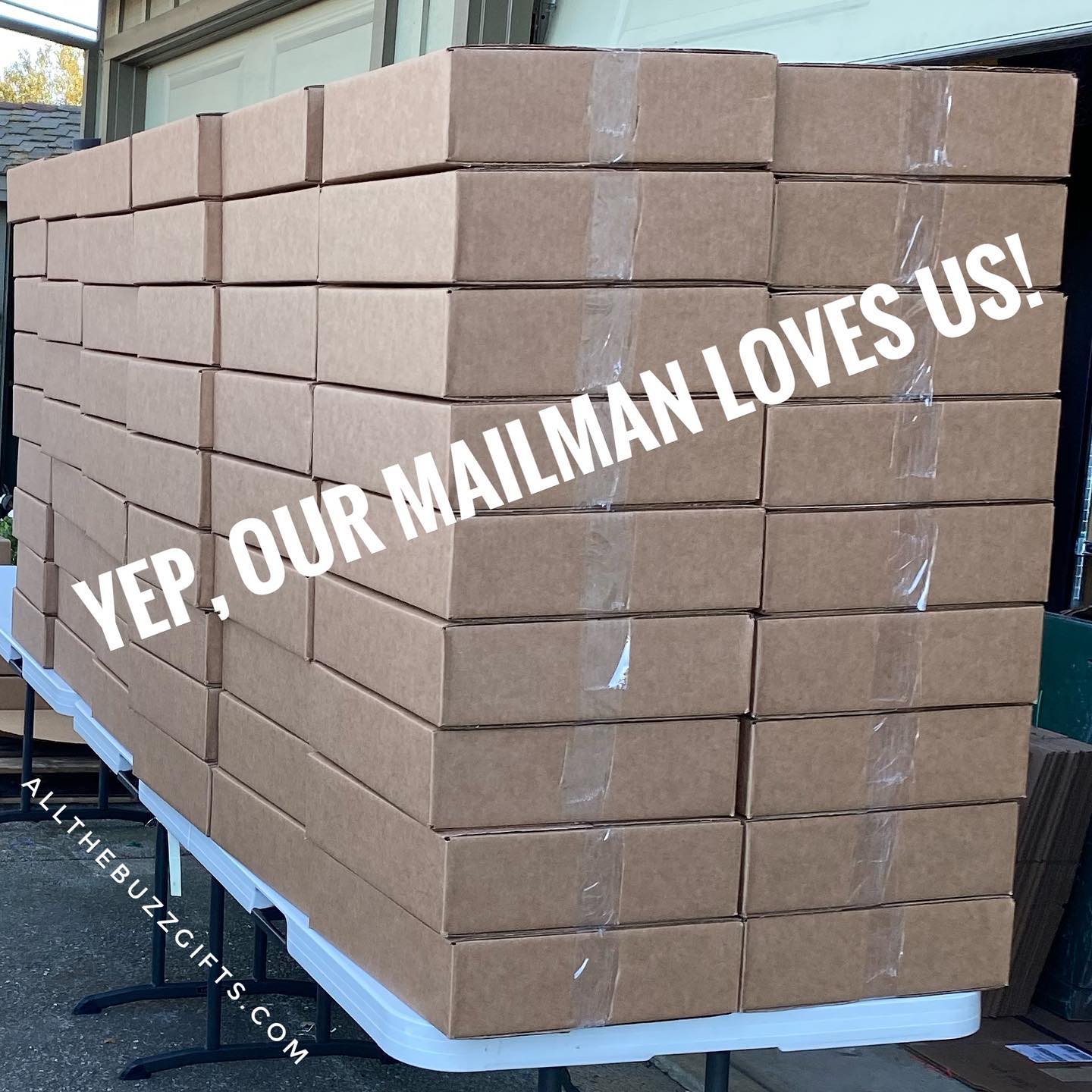 These are custom corporate gifts we made for one of our corporate clients, Pure Storage. They provided us the addresses and we shipped them out individually for them. (They paid for the shipping.)
We specialize in custom gifts. Call us or email us any time and we can brainstorm for your gift ideas. My email is Shawn@AllTheBuzzGifts.com or call me at 408-504-3703. I am a corporate gifting expert and would love to help you create a perfect custom gift for your employees, family, team, department, or your entire company.
New Year's Gifts | New Year, New Hope! Gift Boxes and Gift Baskets
Corporate Custom Gift Baskets, custom-gift-boxes, customer appreciation gifts