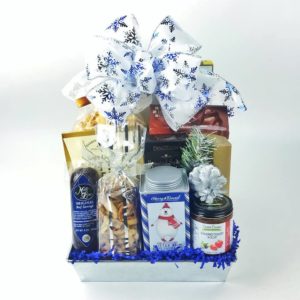 Reward Your Clients & Employees
We have been planning (and kinda hoarding) inventory for this Q4 intensity that we know is coming. We have all been hearing about the supply chain issues for months now. We even rented a storage pod to help us squirrel away stuff. We really hate to let our clients down, but there is most likely going to be one or two disappointed clients this year….. which leads us to this article.
The supply chain issues have also created shipping delays – so that means after we turn it over to UPS, FedEx, or the USPS – we will not be able to guarantee on-time delivery this season. So please get your orders in now!
But, we also have other ideas and some magic we can make happen for you. What if you considered the idea of a New Year gift? If you are looking for a way to show your employees your appreciation for the great 2021 you had? Or, maybe you want them to kick off 2022 with exciting new energy and get them off on the right foot? This is a great way to reward your employees and clients.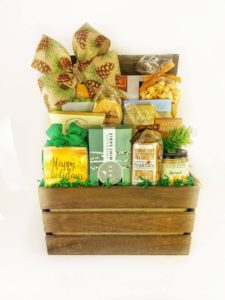 Employer Holiday Traditions
Before Christmas became the most popular gift-giving holiday, New Year's was the day to treat your friends, family, and leaders with gifts. In the tradition of good wishes and embarking on a fresh new year, most gifts symbolize wealth, prosperity, fertility, or luck. From ancient times to today, New Year's is a time to convey your hopes for a prosperous year with a token of affection.
Our All The Buzz Gifts are curated by our in-house team of experts and include only unique items that will delight every recipient on any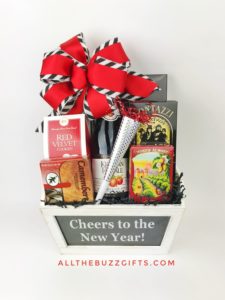 occasion! From personalized photo canvases and custom mugs for family members who love coffee, thoughtful wall art prints and home decor pieces for friends moving into new homes, or even fun office supplies like desk organizers and paper trays for work colleagues; we've got you covered! We make gifting easy with our popular Instagram printables collection which includes trendy signs, quote posters, calendars & more!
The holiday season is over and you still have employees who need to be thanked for their hard work.
You can't afford to let your employees go without a thank you gift, especially if they are part of the team that made this year's sales possible.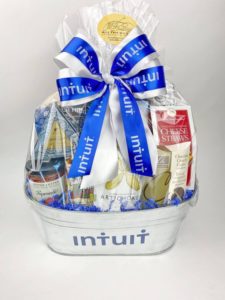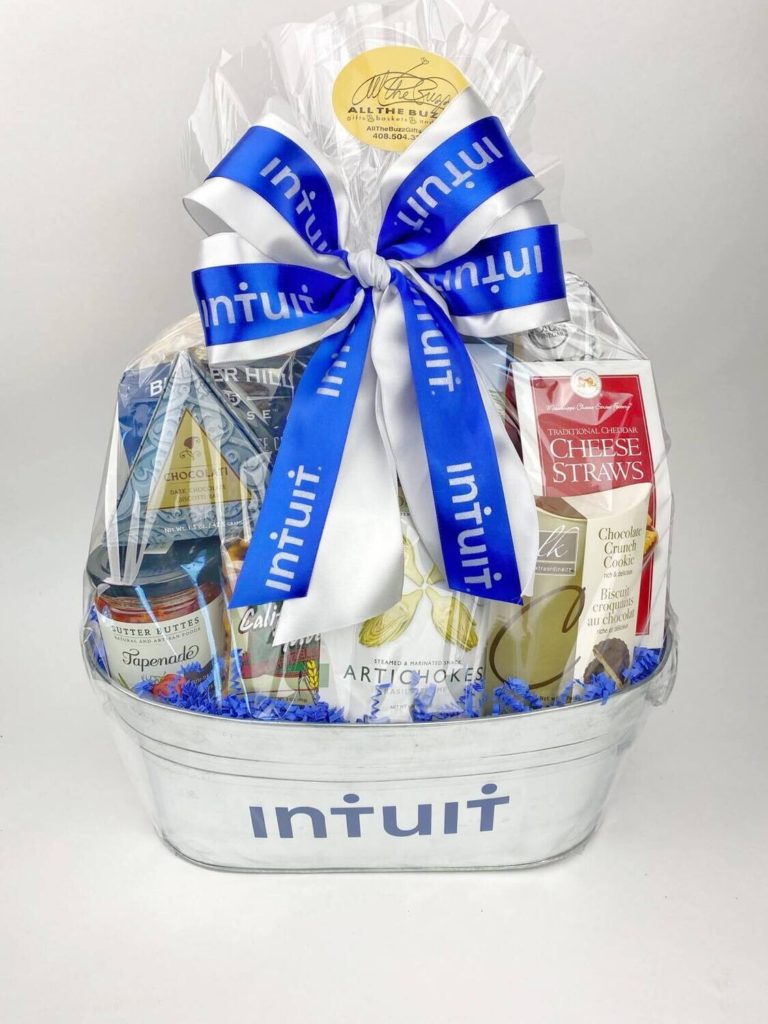 Solution: All the Buzz Gifts have got your back! Whether it's just one employee or an entire department, we've got something for everyone! We also offer new hire gifts so that all new hires feel welcomed into the company culture. Check out this New Hire gift we have created for Intuit. We included this one because we wanted to give you some inspiration for your corporate gifting. We make this for them and ship them directly to their new employees, but this could easily be turned into a custom Happy New Year or Thank You gift basket. We can put your company name or a message on the bucket and the ribbon.
We will add a bunch more examples at the bottom. And, we could LOVE to talk with you about ideas that we can ship out after Christmas. Take the pressure off of you. Enjoy your holiday and let's get them out to your employees, clients, reps, or your staff in the New Year. Email me at Shawn@AllTheBuzzGifts.com (You can even send me a spreadsheet with your recipients' names and addresses and we can take it from there.)
It's been a long year and you want to get your friends, family, clients, and employees something special for the New Year.
We can make gift baskets and gift boxes for pretty much any budget. $25 to $250 is the typical range. So, we can do small or more luxurious baskets. We have lots of ideas for you. Check out this blog article for a bunch of custom corporate gift baskets we have made in the past. We can even make a "California" themed gift box and include one of your custom Yeti water bottles, tumbler, coffee mug, umbrella, note pad, or post-its. We can also make custom etched wooden cutting boards and a whole bunch more fun goodies. We also carry lots of "born in California" products which can help to personalize your gifts. We have honey from Bloom Honey, sweet and spicy jalapenos from Sonya's Sweet & Spicy, locally made chocolate truffles, caramel popcorn and so much more. Just email us and we can gift you a list of all of our products Made in California.
Here are some more of our recent custom gifts that will hopefully give you some inspiration so we can be sure your friends, family, clients, and employees feel valued and feel lots of gratitude from you.