Gluten Free Gift Baskets in San Jose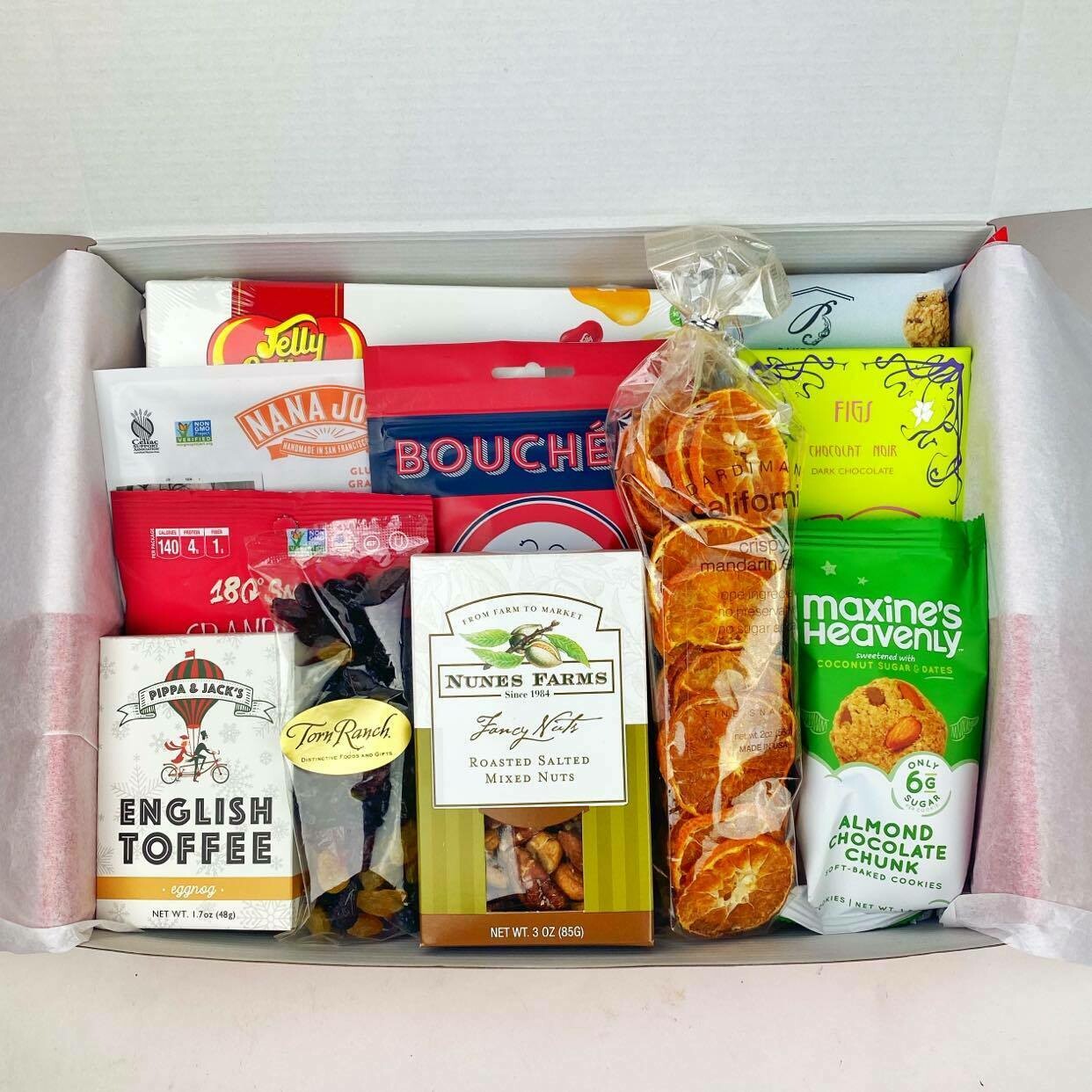 Specialty Food Gift Baskets :  Vegan Gifts
We are experimenting with having all types of specialty foods made into gift baskets. We now carry a Vegan gift box and this Gluten-Free gift box.  
I named this one the "Hunter" Gluten-Free Gift Basket after my godson Hunter, who has to eat gluten-free.
Gluten-Free Product Details
Just because you are gluten-free, doesn't mean you have to sacrifice taste. This gift box has a bevy of treats, savory & sweet and all California made too! Jelly Bellys, a variety of cookies, granola bars, chocolate bar, snack mix, nuts, fruit chips, berry mix, cranberry pomegranate clusters, and English toffee makes for quite the gift of taste!  $75 plus shipping.
If you have any special requests, feel free to reach out to me. Shawn@AllTheBuzzGifts.com and we can see if we can easily find a solution for your specialty food need.
We do specialize in custom gift baskets, so call or email us anytime and we would love to help you create something special for you.
BUY GLUTEN FREE GIFT BOX HERE  $75 plus shipping
BUY VEGAN GIFT BOX HERE $75 plus shipping
If you are local, you are always welcome to pick up your shipments at our beehive. By appointment only, though. We would hate for you to show up and we are our delivering our baskets of love.
Local Honey | Mike & Niki's Honey is Locally Sourced here in San Jose
custom gift baskets, foodie gift baskets, gluten free gift baskets, san jose gift baskets