Realtor Closing Gifts
Realtor Closing Gifts for Clients
Sometimes our clients have the best ideas! Check out this outdoor fire pit one of our realty clients had us create. Teamwork makes the dream work! A crackle flame starter log, all of the ingredients for smores, caramel corn, hot cocoa and so much more!  We completely customized this gift for our client so she could gift it to her real estate client.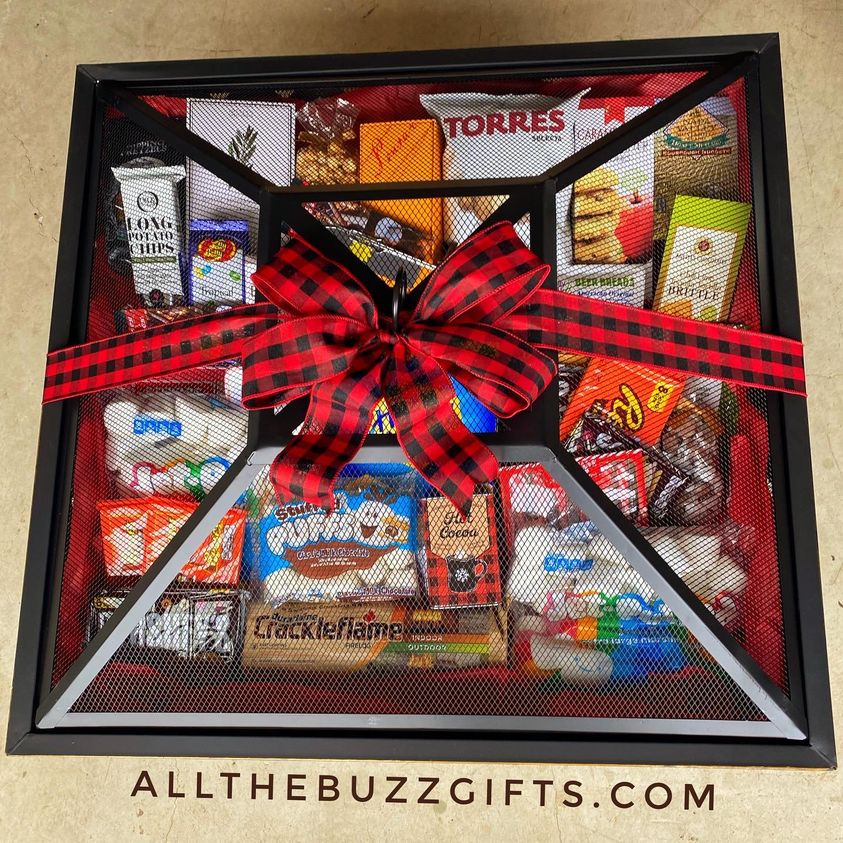 We make lots and lots of realtor gifts and have made hundreds since 2003 when we first became a business. Some include plungers, toilet seats, gift cards for local restaurants, gifts for local spas, maps of local restaurants, snacks and other kinds of housewares that can make like easier.  (Think high-end corkscrews and gadgets like that.)
We have been helping local Realtors here in San Jose for years and years. Check out our Realtor Gifts Page here.
I even made this video in 2017 for our realtors. If you know me, you know I am camera shy, but our Realtors are an important part of our business. We love our Real Estate Agents and their custom gift baskets. We have so much fun with them, too. They get my creative brain working.
Fun Gifts for our Local Realtors : Pop-by Gifts, Referral Gifts for Realtors
If you have an idea for a custom gift basket, call me.  Tel: 408-504-3703 or email me at Shawn@AllTheBuzzGifts.com and we can spitball and brainstorm the perfect gift for you and your clients.
Custom Baskets and Gifts : Check Out These Beauties We Personalized for a Client
customer thank you gifts, realtor gift baskets, san jose custom gift basekts