Bay Area Themed Gift Baskets Made Locally In San Jose
Support local businesses with these San Jose gift baskets that include sweets and savory delicacies from the Bay Area!
Our San Jose gift baskets are filled with fresh, local, top-of-the-line products. Every year we attend the San Francisco food show to test the products for our gifts. We are always on the lookout for new local products to feature. We make sure to taste test all products before using them in our gift baskets, so everything you get is top-quality. Send someone a San Jose gift basket filled with local goods such as caramels, dark chocolate, almond toffee, sweet and spicy jalapenos, popcorn, dried fruit, trail mix, honey and even wine. Additionally, we offer gift basket delivery service for orders around San Jose and other Silicon Valley/Bay Area cities.
Our Favorite San Jose Gift Baskets
The Buzz Crate – Mike & Niki's Honey
$65
San Jose – Campbell
We love local honey from Mike & Niki's – their honey products are from the San Jose/Campbell area. This is one of our favorite Bay Area themed gifts.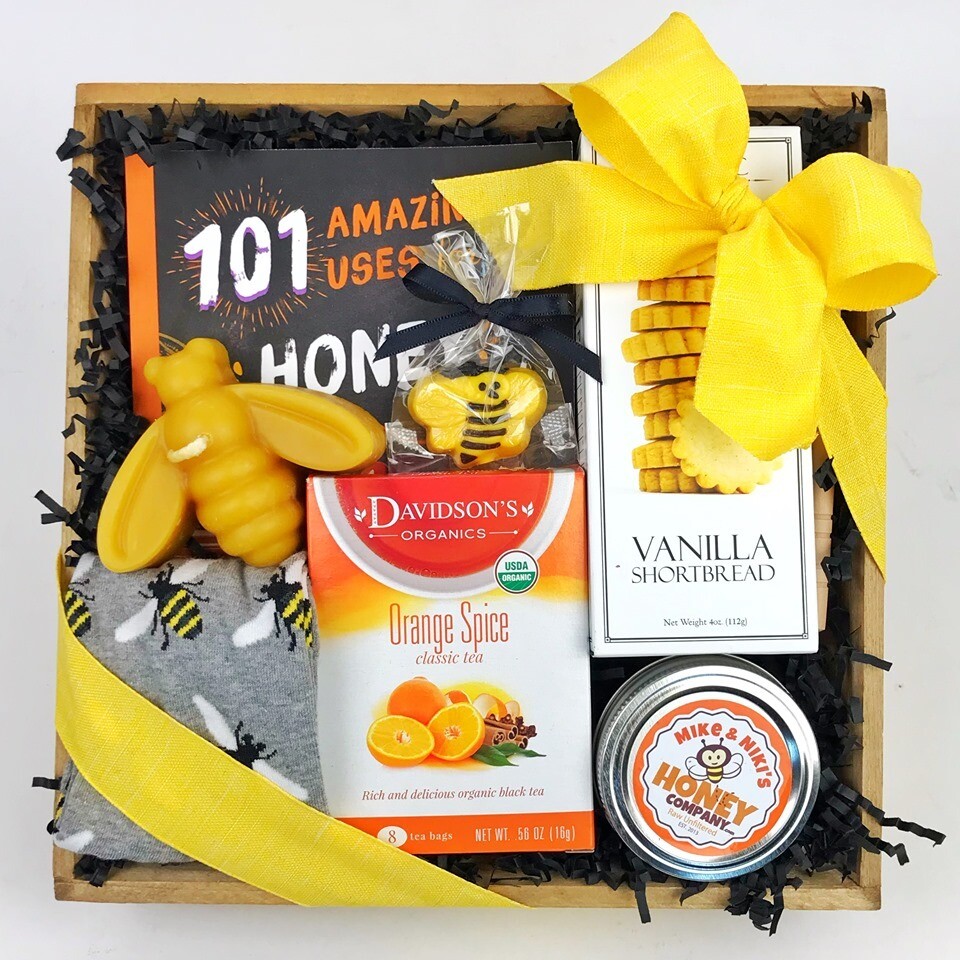 Caramel Apple Harvest
San Jose made
This rustic crate gift basket is filled with a variety of local apples, an apple slicer and the best sea salt caramel cream sauce you can find! Gift someone special this fun San Jose experience gift basket. (Local Bay Area & San Jose delivery only.)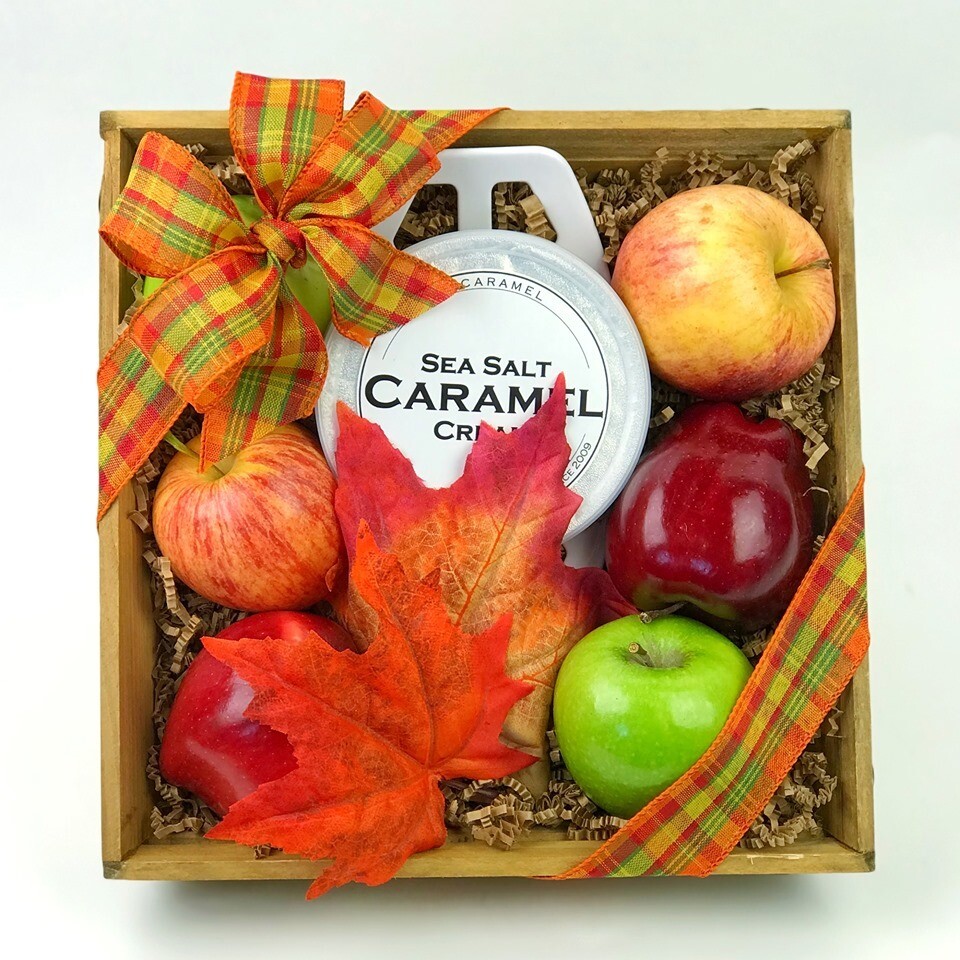 California Treat Box
This California Treat gift box is filled to the brim with all kinds of regional tastes. The box includes chocolate caramel popcorn, deluxe dried fruit, pistachios, chocolate biscotti, cheese straws, savory snack mix, chocolate dunked cherries and more.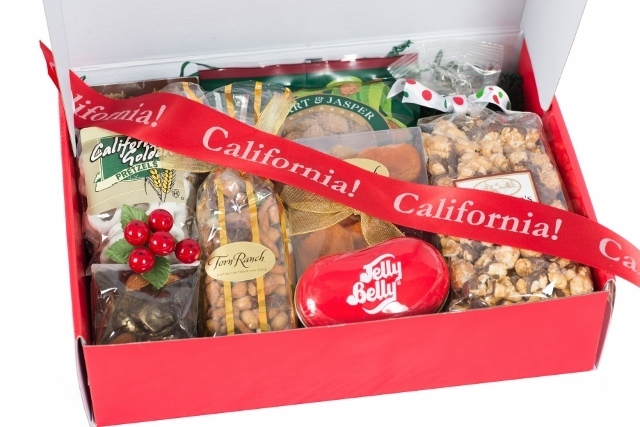 For more San Jose gift baskets, visit our California – Gift Baskets & Bags page here.
Go Custom And Get Just What You Want!
We love making custom San Jose gifts. Contact us to create a custom gift basket with all your favorite locally made goods.
For an extra special gift, check out our friend Betty Kaufman, who personalizes wine bottles to add to your gift basket. And if you're looking to spice up a gift basket, our local friend Sonya Paz makes sweet and spicy jalapenos to add some kick to your Bay Area themed gift basket.
We look forward to making special Bay Area themed gift baskets with you.
Latest posts by Buzzy Girl
(see all)