Virtual Meeting Gift Boxes and Zoom Meeting Gift Baskets
We can help add tangible items to your virtual events or meetings.
I remember that some of the tech companies here in San Jose started asking their employees to work from home even earlier than the actual shutdown. Many of you may have been zooming and having virtual meetings regularly for over a year.
We are sending you all the "you're on mute" strength we can muster. Zoom fatigue is real.
Can you believe we are at the 1 year anniversary of this?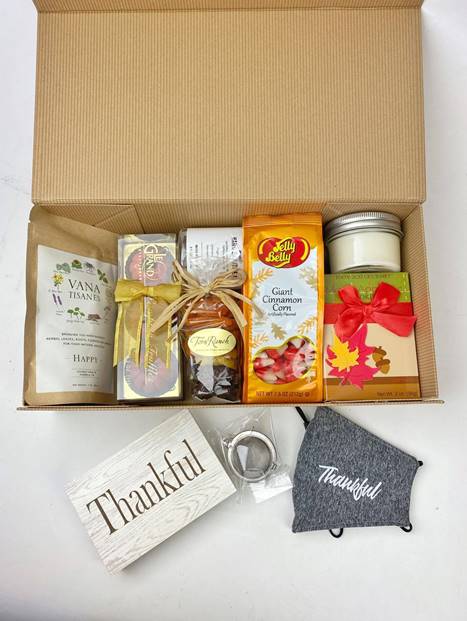 We have several virtual meeting gifts, but we can also customize all kinds of gifts and snacks that we can use to make your gifts for your virtual meetings. We created this Afternoon Virtual Meeting Snack Kit because so many of our clients have been asking for something to help with the doldrums that come from one more Zoom meeting. And, of course, this one is made for the early Morning Virtual Meetings.
Virtual Meeting Gift Ideas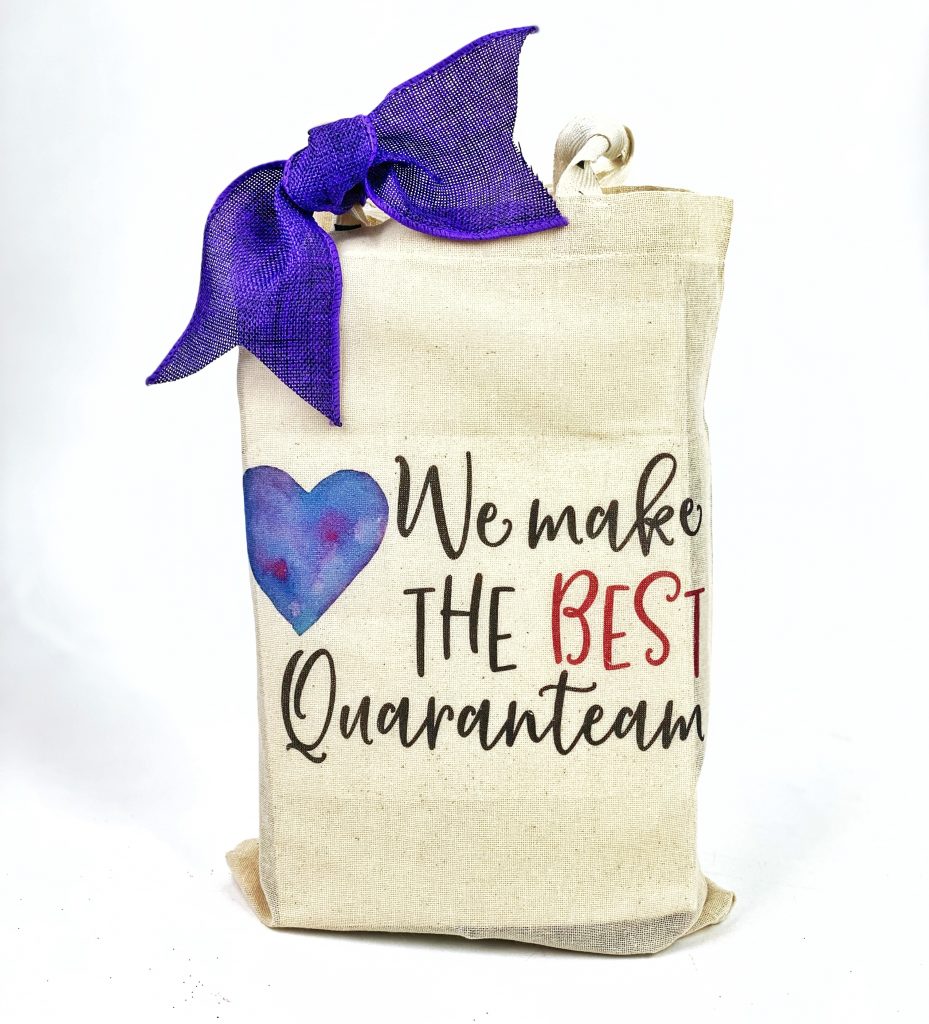 We have this super fun quarantine gift bag that says "We Make a Great Quaranteam."  We can fill it with some snacks and we can even add a custom ribbon to the bag for a small additional fee.  These could make a very cute Virtual Event gift bag, too. Or if you want your entire team to have a shared experience, they can all open them together at your virtual meeting. (We would ask for a spreadsheet with addresses to ship this item or any of our items directly to your employees.)
Tangible Gifts for a Virtual Meeting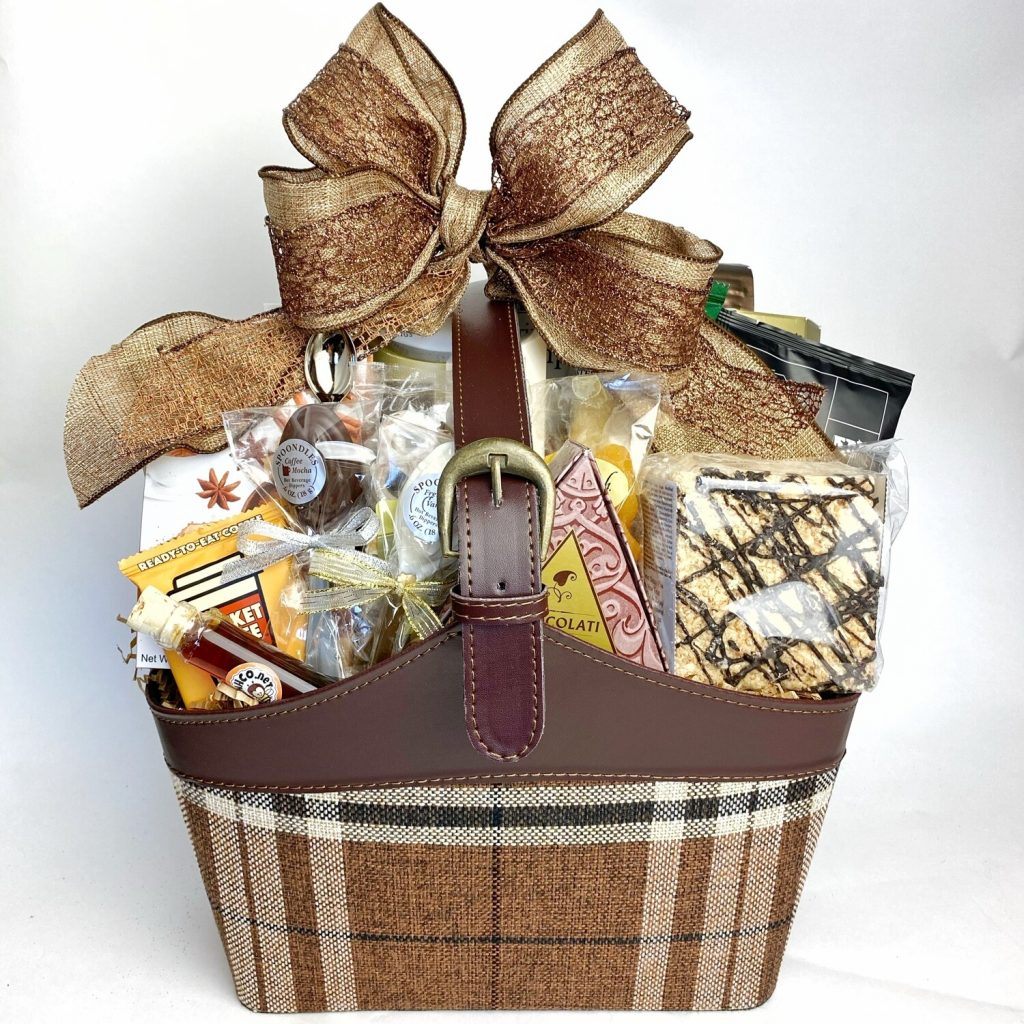 If you have a bigger budget and a larger virtual meeting or event, we have this Break Time tote filled with cookies, teas, honey, chocolate dipped spoons, coffee, and more.  Like with all of our gifts, we can customize and personalize your virtual meeting gift. We can even put your logo on our ribbon if you send us your logo file.
Virtual Employee Morale Boost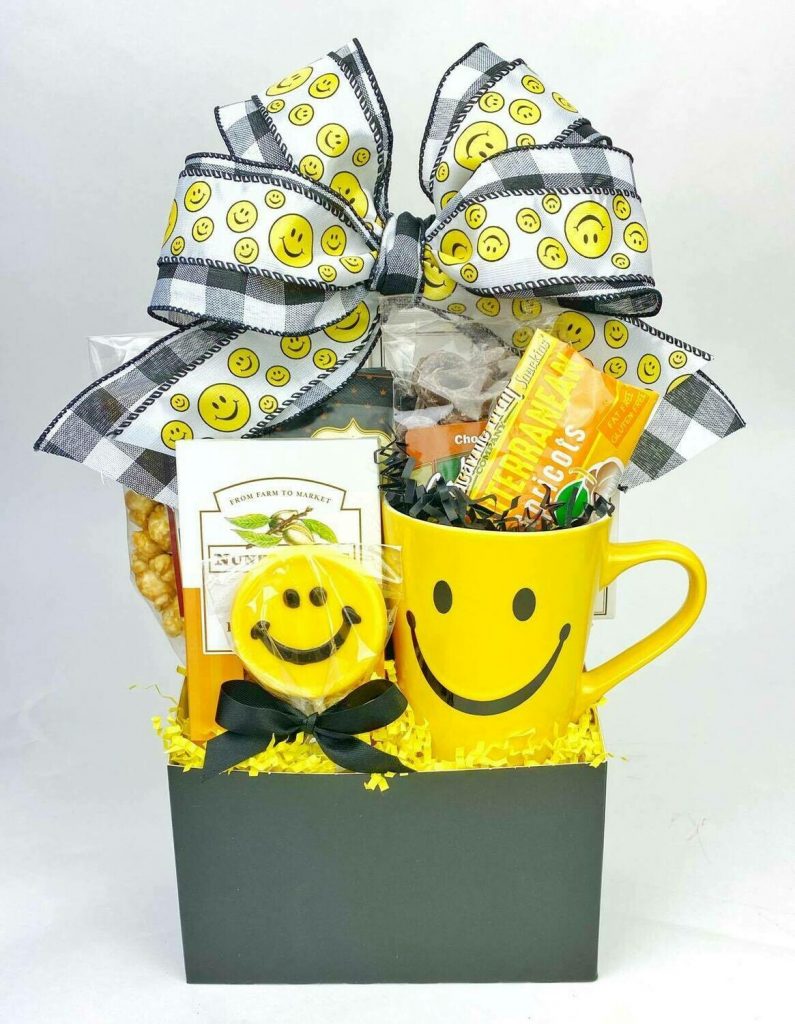 If the purpose of your virtual event or virtual meeting is to improve your employee's morale, we also have this Keep Smiling smiley face mug gift.  This one is more like a virtual snack break and virtual thank you.  We have employee morale programs and can ship a unique gift regularly or for employee anniversaries.  We put lots of ideas on this employee morale article, too.
Zoom Meeting Gifts with Locally Sourced Goodies
If you would like to add a bit of locally sourced flair to your virtual meetings we have several "California" themed gifts and also have gifts that include locally sourced goodies like candied jalapenos or locally sourced honey.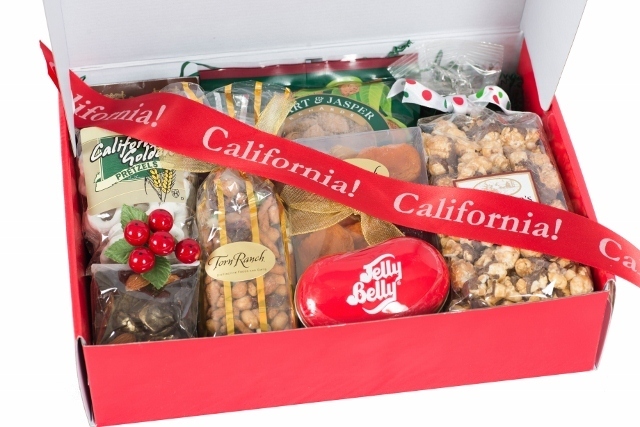 Work From Home Survival Kit
We also have a Work From Home Survival Kit that is a really fun employee morale boost – and lord knows we can all use one of those these days, one year into the pandemic.
Reach out any time to me via email or phone.  My email is Shawn@AllTheBuzzGifts.com or call/text me at 408-504-3703. We would love to create something custom branded for you and your employees.
SWAG For Virtual Conferences
Need Swag for Virtual Conferences – we have lots of options. We have put together gift boxes and gift baskets, plus we can get 1 of pretty much anything you have your heart set on. We can make 100 – 500 mugs, 100 water bottles, cutting boards, magnets, or even cozy luxurious blankets with your logo on the blanket if you have a larger budget. We can personalize or customize gifts for your SWAG that you would use at your virtual or even your in-person conference or convention. (We ship all over the U.S.)
Virtual Meeting and Event Gifting
We've all become used to gathering virtually over the past year, whether for personal events such as baby showers, birthday parties, book clubs, or family game night, or professionally for sales calls, conferences, and event remote weddings and divorces. In response, we've created a collection of gifts we ship or deliver locally prior to your event to enhance and better engage with your guests and attendees. We've created many of them, so please reach out for ideas. My cell is 408-504-3703
How Do You Thank Your Administrative Assistant? April 21, 2021
Custom Corporate Gift Baskets | Gift Baskets For All Occasions
pandemic gift, quarantine gift, quarantine gift basket, swag for virtual conference, virtual meetings