Happy Birthday Gift Baskets | Happy 13th Birthday, Zara!
Custom Gift Baskets for a Special Birthday
It's a wonderful day when it starts with visions of an over the moon new teen in your inbox! We were so honored to help one of our fabulous realtor clients celebrate her daughter's big 13! Happy birthday, Zara!!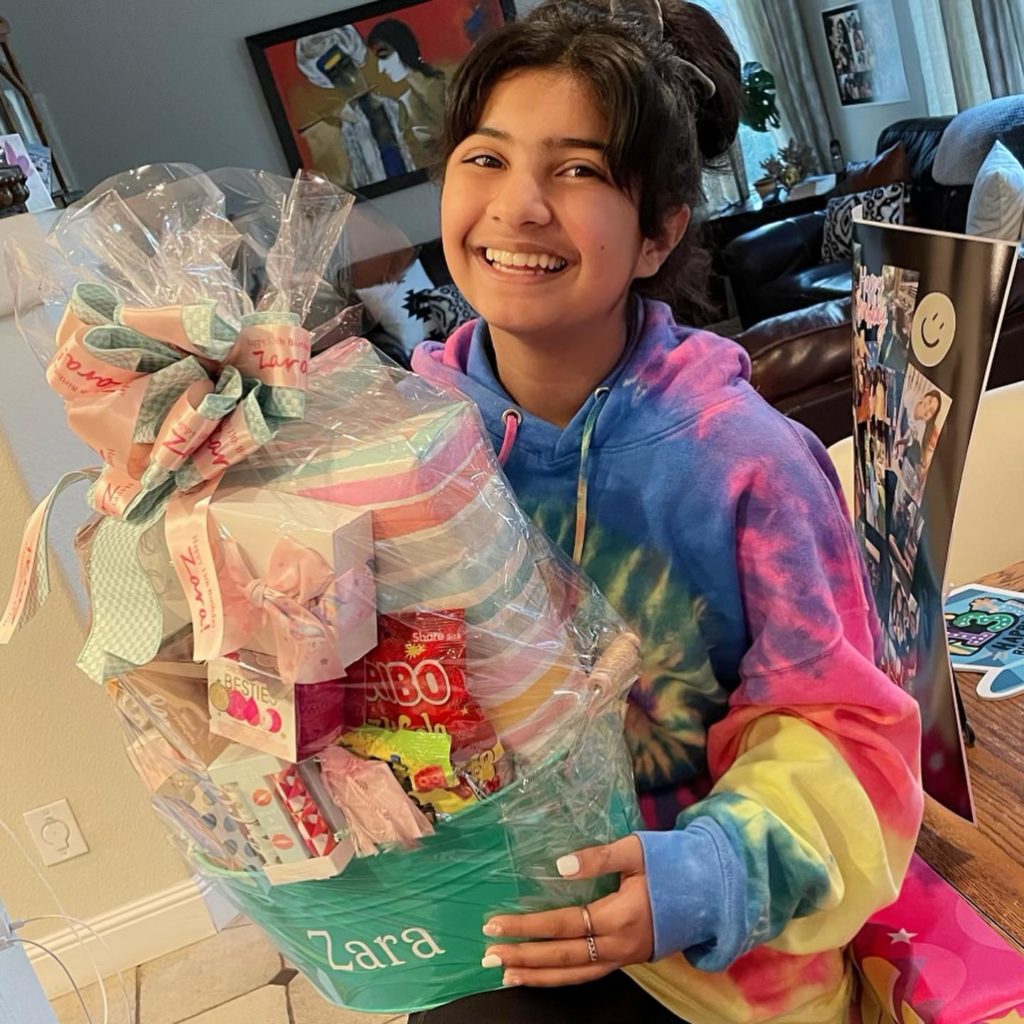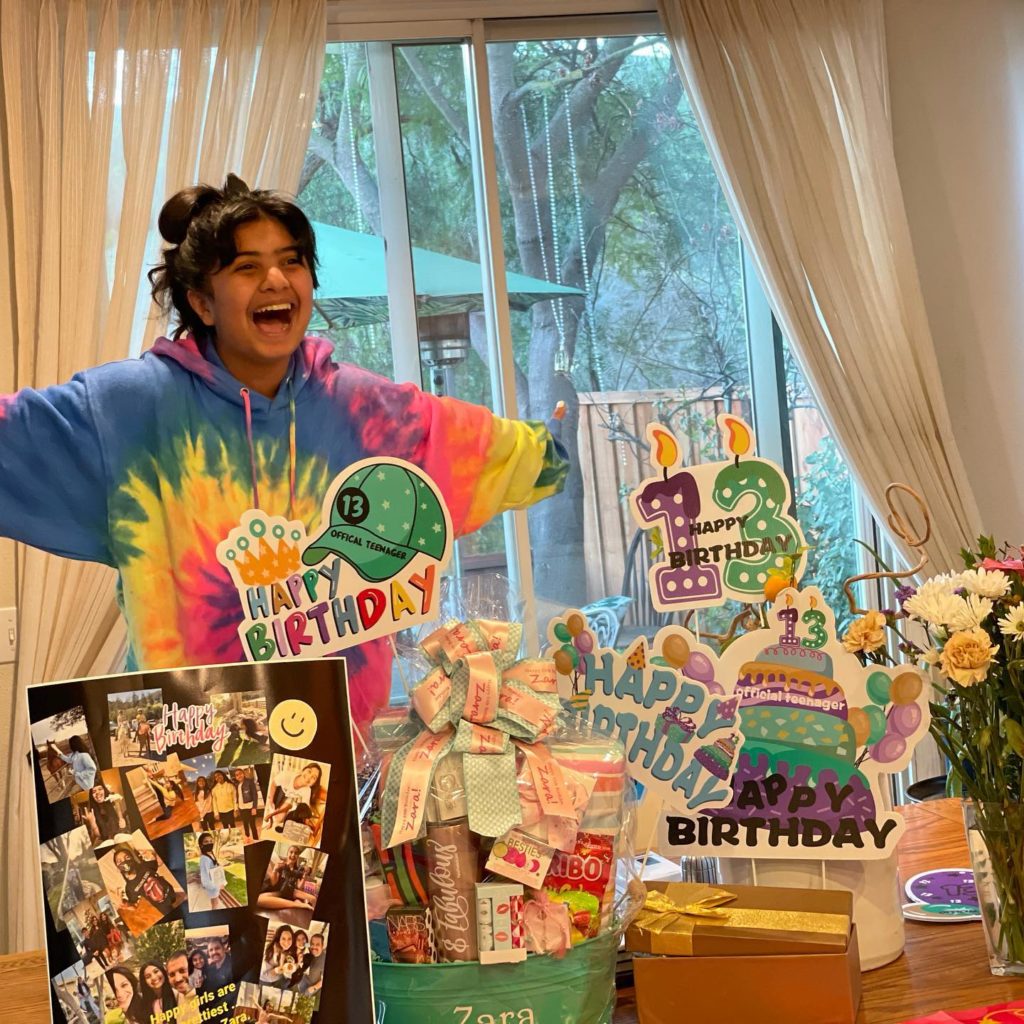 Isn't she beautiful!? We had so much fun making an extra special custom birthday gift for Zara.
We do lots and lots of custom gift baskets and boxes and we can customize and personalize as we did with Zara's bucket. We used our vinyl cutter and we put her name on her teal bucket. It is just a small extra fee for custom ribbon or custom vinyl lettering.
We also do employee birthday gifts for businesses, too. The H.R. department gives us a spreadsheet with the birthdays along with the budget for each basket and we ship it off to the recipient.
We have all been forced to be creative thanks to this virus. So, even if you are celebrating via Zoom, we can make it extra special for your loved one's birthday. Call me or text me and we can create something special for you, too.  My email is Shawn@AllTheBuzzGifts.com or call me at 408-504-3703
birthday gift baskets, birthday presents, birthday-gift-boxes