Halloween Treats Giveaway 2020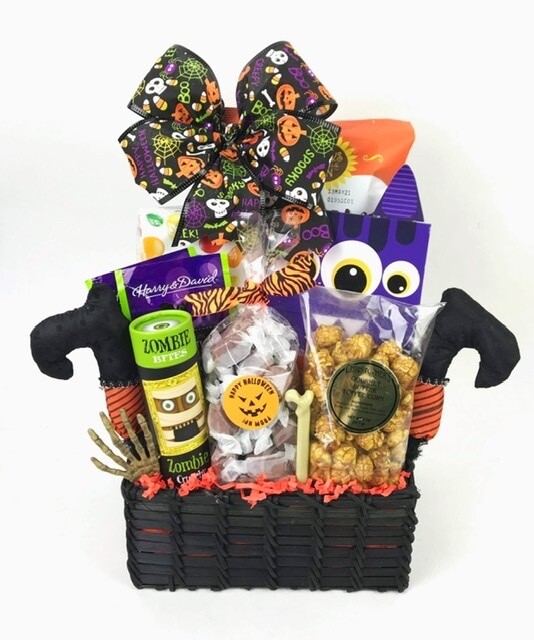 We are giving this gift basket to one of you! All treats, no tricks!  Enter your email below. We call this Halloween Gift Basket Treats & Tricks and it retails for $45 plus shipping.
Enter by the 22nd and if you are the winner, we will reach out to you for your shipping address and ship it out on the 23rd so you have it in time for Halloween. Watch your emails around lunchtime on the 22nd.
When you receive your gift basket, if you win, we would LOVE it if you take a pic of yourself with it and send it to us so we can share you on our IG and FB if you agree that we can do that. Or, even better, tag us on FB or IG. (But, this is completely optional!)
Our hashtag is #allthebuzzgifts
Spooky times and we want to give you a fun treat!
Thank you, as always, for all of your support.
We specialize in custom gift baskets and would love to brainstorm ideas for you. Email me any time at Shawn@AllTheBuzzGifts.com or call me at 408-504-3703. I would love to come up with something extra special and personalized for you or your company.
corporate gifting, custom gift baskets, customized gift baskets, gift baskets bay area, halloween gift baskets, halloween gift baskets san jose, personalized gift baskets, san jose gift baskets