Customize Me Gift Boxes and Gift Baskets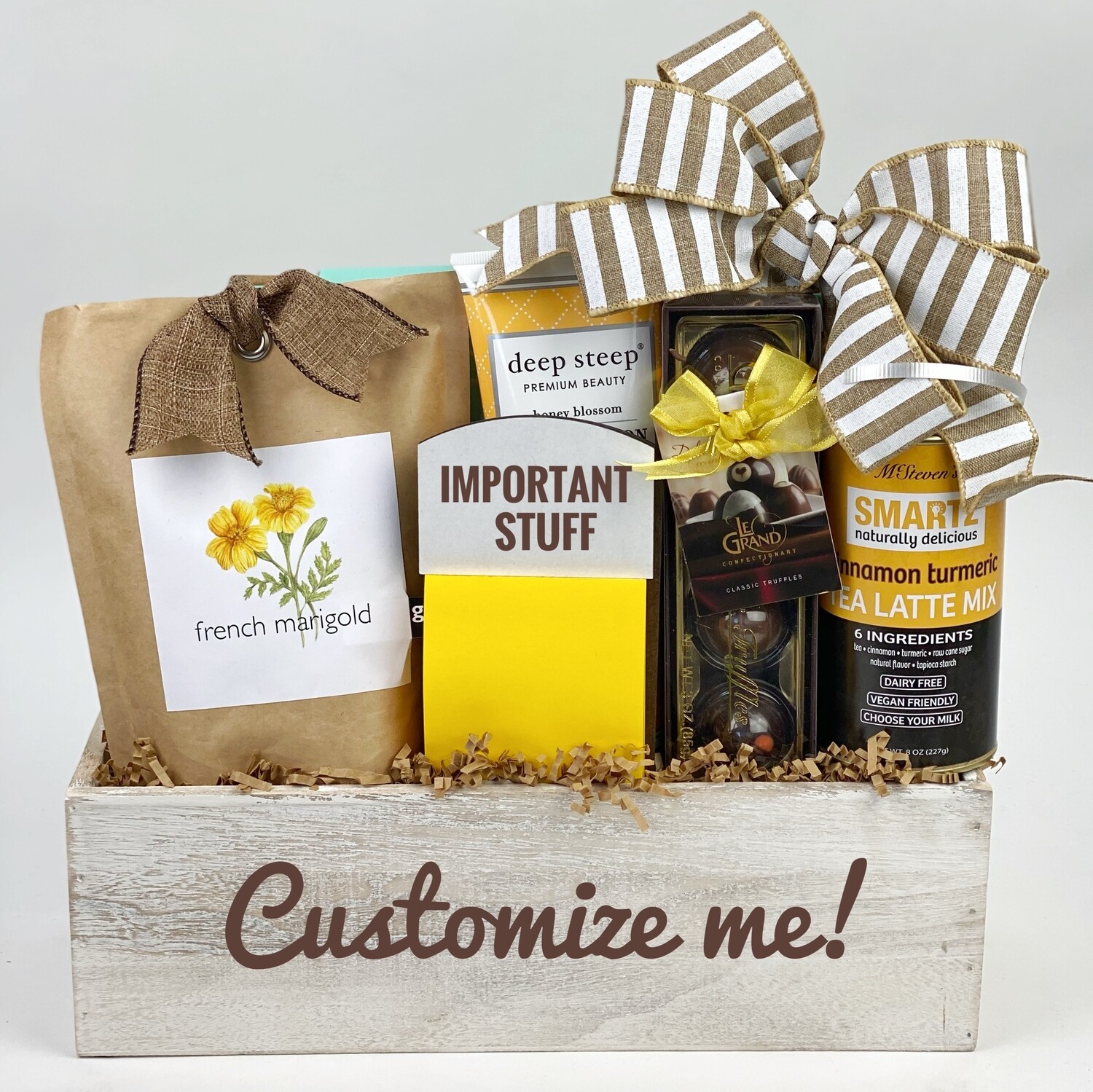 Did you know that the majority of our gifts are customized and personalized? It's true. Most of our business comes from corporate customers who want to personalize bulk gifts for their employees. (Employee Morale, Onboarding and New Hire gifts, Employee Retirement gifts, Corporate Anniversary gifts, employee birthday gifts, and of course, holiday gifts.)
Here at All The Buzz Gifts, about 30% of our clients buy a special gift from our website and we handwrite their card message, but there is very little customizing. We adore both types of customers and it's always our goal to give both types of clients beautiful gift baskets and to give everyone V.I.P customer service. We are family-own and family-run and have been doing this since 2004 – our good name is on the line if we don't.  You can read our YELP reviews, here.
We just launched this Customize Me gift in mid-April, but we hope this is just the beginning of a lot of amazing gifts. We plan to create one of these "customize me" style gifts for any and all celebrations:
Birthdays Gift Boxes
Valentine's Day Gift Boxes
Fourth of July Gift Boxes
Labor Day Gift Boxes
Doctor's Day Gift Boxes
Thanksgiving Gift Boxes and Gift Baskets
Christmas Gift Boxes and Gift Baskets
Happy New Year Gift Boxes
Condolences Gift Boxes and Gift Baskets
All The Buzz Gifts helps busy people create custom gift boxes and custom gift baskets. We can help you with custom gift boxes with your logo, too. We have been making custom gifts since 2004 in our "beehive" workshop in San Jose and we do ship all over the U.S.
We Specialize in Curated Gift Baskets and Personalized Gifts.
We can make from 1 to 500 of any of our gifts or your custom gifts with enough notice. If you would like some inspo, check out our Custom Corporate Gift Baskets Blog we created here with lots of samples of our corporate custom gifts.
Schedule a custom gift consultation with us by emailing us at Shawn@AllTheBuzzGifts.com or give us a call at 408-504-3703. We look forward to working with you soon.
We love having all of these new products that make customization and personalization so easy. We can customize for a company, for a special person, or for a special occasion. We can personalize with logos or your company motto. We would love to brainstorm more ideas with you if you have any special gifting needs for your company. 
Graduation Gift Baskets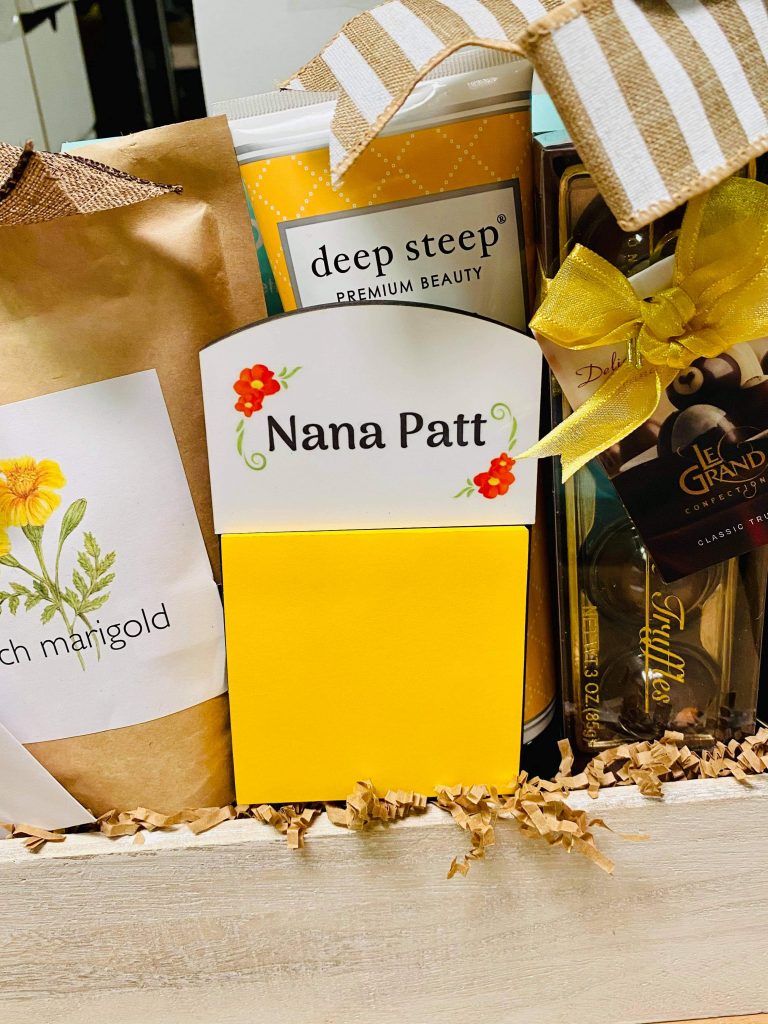 Corporate Custom Gift Baskets, corporate gifts in san jose, custom branded gifts