Birthday Gift Baskets : Let Us Help You Celebrate Your Friends and Family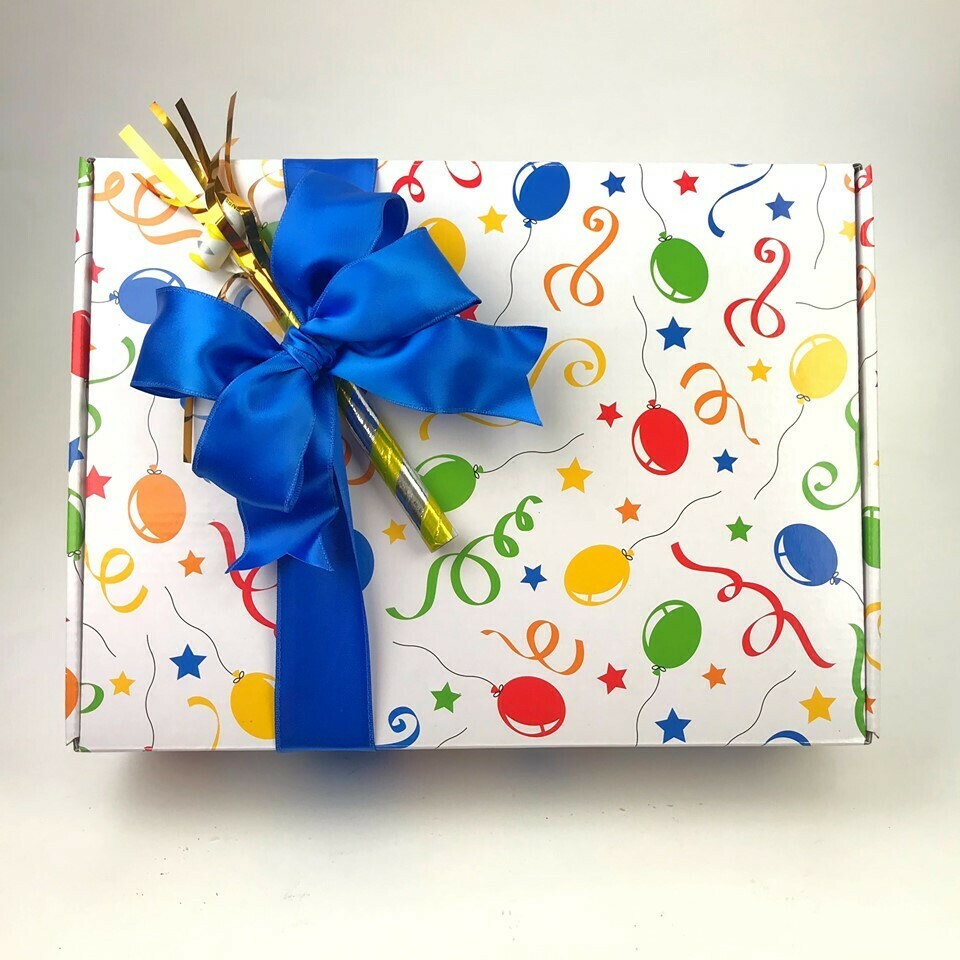 Birthday Gift Baskets Shipped from San Jose to the Bay Area & all over the U.S.
Ever run out of time to buy a birthday gift for your best friend or your work-wife? Or even worse, ever FORGET to ship a birthday gift to your Dad or favorite cousin? We all run out of ideas for birthday gifts on occasion. Let us help you with your gift-giving all year long. Or even worse, ever FORGET to ship a birthday gift to your Dad or favorite cousin?  We got you! Check out our same day gifts here.
Go all-out with fun and festive birthday gift baskets filled with goodies for a celebration they will never forget.
Don't forget that all of our baskets can be customized to fit your special needs or requests. Whether you have a specific idea for a special person, or you want a unique gift basket that will make an impressive presentation, we can always work within your price range.
Send birthday gift baskets filled with thoughtful treats, gourmet foods & more! These birthday gifts are beautifully arranged to delight and surprise anyone on their special day! We love to add a few personal items to our custom gift baskets so your friends feel extra special on their day. Be sure to send us a note when you order so we can do our best to find something in our beehive that will help to personalize the gift for your special friend. 
Birthday Gift Basket Inspiration from All The Buzz Gifts:
Are they a Sharks or 49er fan?
Do they love caramel or are they a popcorn fiend?
Is their favorite snack marshmallow Rice Krispy Treats or Jelly Beans?
Or maybe they love spicy food and would enjoy some sweet and spicy jalapenos.
Maybe they are a chocoholic or their favorite color is purple – we will do our best
to fill your order with items your friend or family will adore.
We love this Birthday Party in a box and it's only $30.
Do they have any hobbies? Do they golf or collect race cars? 
We even have celebration cake single with celebration sprinkles!
Tell us a little about them and we will do our best to create something really special! 
Shop a selection of bestselling birthday gifts they're guaranteed to love.
We typically turn around our gift baskets within 48 hours of payment received.  If we are working on a corporate gift or other custom gifts, we can discuss delivery terms that work best for you.
Typical delivery transit time would be 2 to 6 business days, depending on the proximity of our workshop in San Jose to your gift's destination.
You may also pick up at our San Jose Bee Hive to get it quicker. See the next question for details.
If you require a specific delivery date or have an urgent need, please contact us.
Searching for a gift for your bestie for Galentine's Day? We have some ideas for you here:  Galentine's Gift Basket Ideas
birthday gift basket for your best friends, birthday gift baskets, birthday gift baskets near me, celebrate your family birthdays with our birthday gift baskets, gift basket for your work wife, gift baskets for a birthday, i need a birthday gift basket