New Hire Gifts for Your Employee Welcome Kit

New Hire Gifts
Does your company have an onboarding system for welcoming New Employees? If so, we may be able to help. (Well, we can probably help if they don't, too.)
We have had quite a few clients over the years who have used our services to create custom gifts for their new hires. They often put a kit together for their new employees with their orientation workbooks, maps of the restaurants and hotspots nearby, a layout of their office, and a list of the company holidays, for example. Then, we create a special and creative gift for the employee. We deliver the gifts to them and then they give it to their new employee as a welcome gift. (We can also ship the New Hire Gifts directly to your employees if they are remote. Just a little extra charge for the shipping charges.)
Custom Company SWAG – We Can Customize Gifts With Your Company Logo
Some of our clients send us their company swag to include in the gift. A few of our clients ship us a dozen of each item they want in the new hire gift and we package them up to their specifications and ship them out when we get instructions to mail them out. We can also help out with the corporate swag. We can customize mugs, water bottles, key chains, cutting boards, magnets, cookies, and more. Just ask. We specialize in custom gifts and corporate gifting. We can make the gift in a basket, in a mug, in a tin or in a box. And, we can also add personalized ribbon or custom vinyl lettering to personalize a gift for your most valuable asset – your new hire.
We have been doing this for over 16 years, so we have done and seen it all! You can always call me at 408-504-3703 or email me at Shawn@AllTheBuzzGifts.com and we can brainstorm and I can create a quote for you.
You can browse our website to get some inspiration. Pretty much any of our gifts can be turned into a new hire gift and we can always add a custom ribbon to each gift. But, here are a few ideas to inspire you: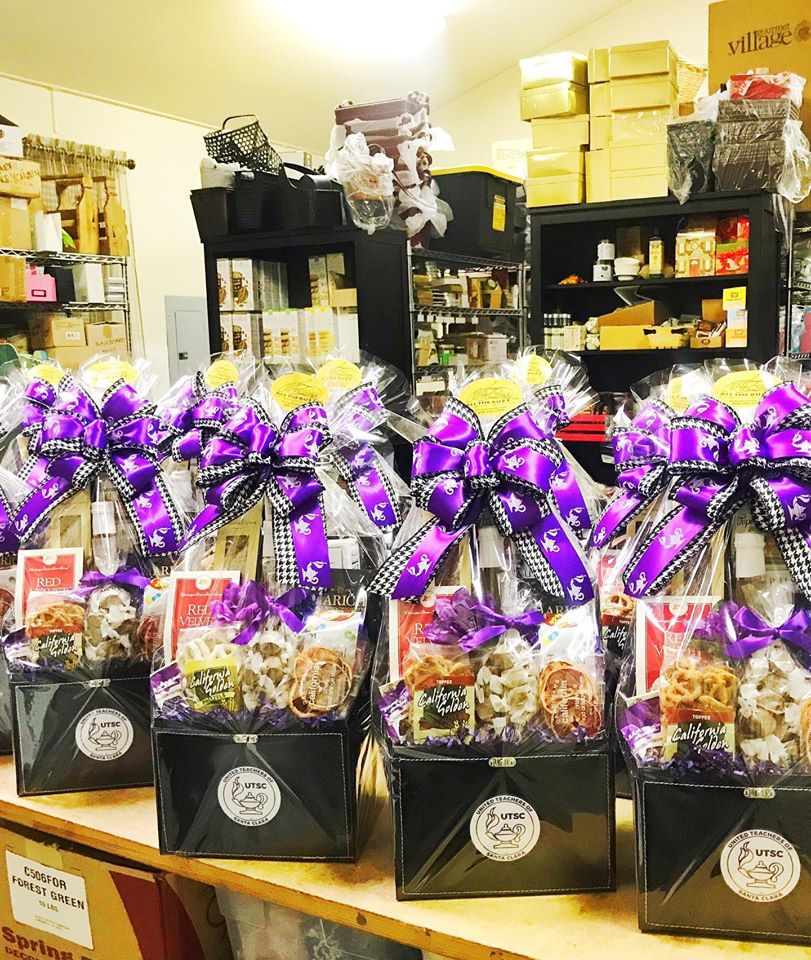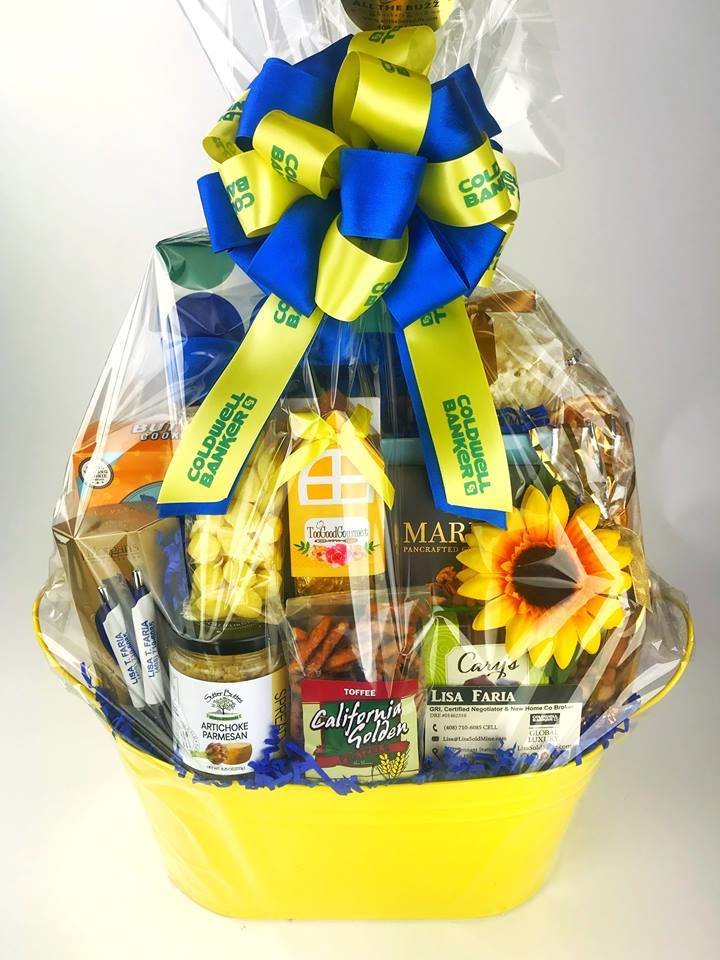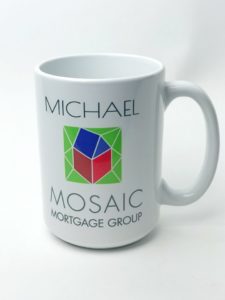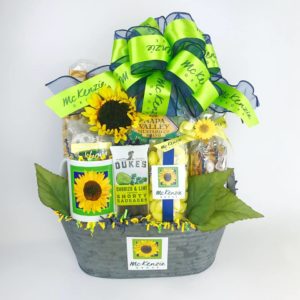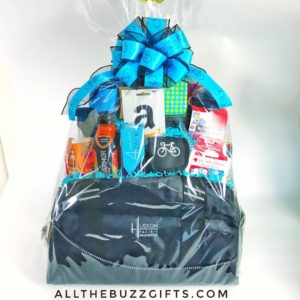 We have lots of creative ideas for you. This is just a sampling of some corporate style gifts we have done recently. And, here are some suggestions for items you might want to include in your new hire kit. We have compiled this list of items our clients have included in theirs over the years.
23 Ideas for Your New Hire Kit
Map to nearby coffee shops
List of nearby eateries
Extention list for all employees
Map of the office that includes where the H.R., Accounting and Executive Staff sit
List of company holidays
Handwritten note
Employee Handbook
Company directory
Org chart
Financial tax forms
Office supplies
Map of local hotspots for wi-fi
The company social media sites
List of approved company hashtags
 Frame for an employee to use for a family pic
Create a scavenger hunt (this one may not work any longer)
Lots of company SWAG
Gift card for a nearby eaterie
Healthful snacks that feed their brain
Desk game or zen garden
Desk etch-a-sketch
Great quality earbuds for conference calls
There are probably hundreds more if they come to mind, I will add to this list.  And, if you have any ideas for me, please comment below.
Gift Baskets in San Jose, CA
Our workshop (beehive) is in San Jose. We can do deliveries within 15 miles of our office with orders of $100 or more. And, we can also set up an appointment for you to come out to our workshop on San Felipe Road to pick up your gifts to save on shipping costs. Just be sure to make an appointment, because we are not always there. You can always text us at 408-504-3703 to confirm your appointment to come and pic of your gifts.
Our San Jose workshop is here:
4605 San Felipe Road
San Jose, CA 95135
bay area gift baskets, corporate branded gifts, corporate gifting, corporate gifts, custom gifts for employees, gifts for new hires, new employee gift, new hire gift, onboarding new employe, san jose corporate gift experts